The Guide to the Google SERP: Everything You Need to Know
By Megan Marshall, Tuesday, March 22, 2022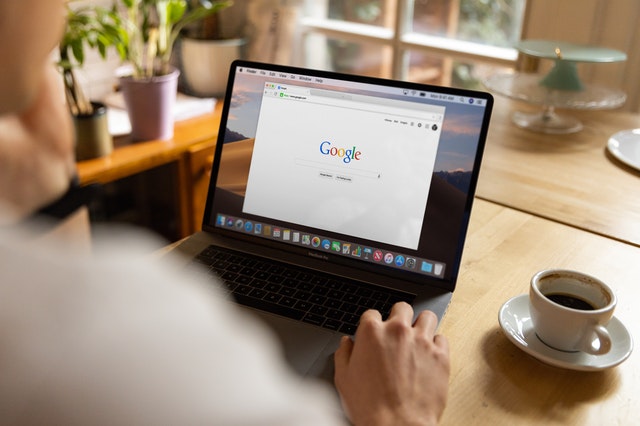 Google is the big dog on campus. While there are other search engines out there, such as Bing and Yahoo, none of them can compete with its power. HubSpot found that 92% of the global search engine market share is taken up by Google. It also estimates that 5.6 billion search queries are being processed in the Google search engine results page (SERP) every day. This means it's more than likely that consumers are going to use Google to look up your organization. Once they do so, what will they see? Let's break down what elements make up the Google SERP.
Meta Tags
The first impression that internet users have of your website is most likely going to be through organic search. Therefore, you have to be able to attract them with your meta tags. These are text snippets that show the user and Google what they can expect out of your web page. Every website has meta titles and meta descriptions, whether they were written manually or auto-inserted. While your meta titles are the primary title of a page, your meta descriptions are a sentence or two including the keywords you are targeting. Writing these in a compelling way is key to achieving a stronger SEO.
Sitelinks
If someone searches specifically for your domain, the Google SERP offers an expanded pack of web page links. Up to six links on desktop, and eight on mobile, are automatically displayed to provide users with relevant shortcuts around your site. If your site's structure isn't clear, Google will be unable to find good sitelinks. You may even see one-line sitelinks. Instead of displaying in a pack, up to four phrases are shown across the bottom of your meta description. Also unlike in a pack, these fragmented links do not have brief descriptions of their own, and they may lead you to a specific point within the content.
Related Questions
When you ask a question, you will receive a section entitled "People also ask." It includes questions that are generated in the algorithm that are often associated with your question. For example, if you look up "what is Google SERP," there are questions offered like "why are SERPs important?" You can click on each of these related questions to open a brief answer and a link to its attached web page. When you do click through them, additional related questions could appear below. The box will continue to expand as Google figures out what exactly you want to see. Its goal is to give you a complete answer, right from the SERP.
Featured Snippet
For the most part, there is only one featured snippet shown. These are search results that come up in a box, accompanied by an image, at the top of the page. They are the most clicked-through links because they are the most noticeable. Chosen by Google's automated systems, featured snippets are determined by whether their content caters specifically to the question searched. Although you don't have to be number one in the industry to rank as a featured snippet, almost all of them come from pages in the top 10. You can actually let Google know if something deserves to be in this position by clicking "Feedback" beneath it.
Image Pack
When the Google SERP feels that visual content would be valuable, it includes several images associated with that search. These can be displayed in a row anywhere on the page. Instead of taking you directly to the website upon clicking one of them, you are pulled into the Images tab. There, you still have the image you clicked open, but you also have access to every relevant photo, along with a carousel of often-tied topics across the top. Try it out by searching for your favorite animal. Let's use "prairie dog." The carousel provides the options for "drawing," "pet," "baby," "habitat," and so on. If you hit "habitat," you get a new carousel, and it just keeps going until you find what you specifically need.
Local Pack
The Google SERP loves localized keywords. We know this from our times of hopping around Google Maps in an attempt to find the best restaurant or walking trails near us. It seems like it has just about everything, conveniently tagged with color-coded icons. But you don't just have to go into the Maps section to find something. In fact, the SERPs bring the maps to you! It shows you the top-ranking options that are also displayed in Maps, along with their ratings, location, and any other relevant information, such as hours of availability. A segment of the map will be shown either to the side or above.
Videos
When you search for something like a music video or a TV show, video results will be displayed under a Videos call-out. YouTube and Vevo are the biggest platforms shown. Besides the title, platform, account name, and date, a thumbnail of a video is overlayed with an image of a play button. When you hover over thumbnails that say "Preview" in the corner, the image moves in a GIF format. You can either click the call-out arrow or the "View all" button to see more. The latter brings you to the navigation tab labeled Videos, which leads you to any and all related video content. You can also, of course, access this through the tab itself.
Product Listing Ads
Product Listing Ads (PLAs) work to show specific products attached to specific searches. They differ from standard text ads because they offer visuals. Not only do you get to see what a product looks like, but also how much it costs and where you can find it. Basically, Google makes online shopping all the less complicated because you don't have to keep clicking through product links to find what you want. The business benefits from PLAs because, naturally, they have higher click-through and conversion rates.
Google Business Profile
Whether you have an e-commerce shop or a brick-and-mortar store, you will definitely benefit from a Google Business Profile. You can post the essential information about your business directly to the Google SERP for when people look up your name. Try searching for your business right now. Do you see a section that lists your website, directions, address, hours, and phone number? If not, it would be a good idea to get started. Make sure that, after your profile has been verified, you include photos so that searchers can get to know you even better. Much like the rest of Google, the goal is to increase your visibility wherever you can.
Reviews
On your Google Business Profile, you are able to see the star ratings of past customers. Then, you can click on where it says "Google reviews" to learn what people have to say. A new box comes over the top of the page. You can choose to keep the reviews in the order that they come in or use the options provided under "People often mention" and "Sort by." In any case, you can scroll through to see who rated the business what, when they rated it, and why they rated it that way. Some non-business sites, such as links to recipes, are also shown to you with star ratings.
Twitter
The Google SERP has been displaying tweets since 2015. It offers the chance to get real-time information without having to go to Twitter. Beneath the link for your Twitter profile, your latest tweets may be shown on a carousel. You can click the arrow to move through them, or click on the tweet itself to enter the platform. At the end of the carousel, there's a button to encourage you to check out the remaining tweets on the profile. In order for your tweets to be shown like this, your page needs to be public. Another thing is that it should be optimized for SEO. Stay engaging so Google shows more than just your link.
Knowledge Panel
Have you ever searched for a celebrity and seen the beginning of their Wikipedia show up? If you are on a mobile device, it will be the very first thing. Alternatively, if you are on a desktop, it will be shown on the right. Knowledge Panels are informational boxes created for people, places, and organizations. On one hand, they were designed to help searchers understand a subject quickly. On the other, they allow searchers to explore in-depth information. Your Google Business Profile falls into this section considering it gives access to what is essentially a summary of your business, as well as the link to your site.
News
In the navigation menu, there is a section dedicated to the news of the topic you looked up. You are provided with the latest newsfeed so that you aren't reading stagnant information. It may be broken up into top news, local news, and more, depending on what you're searching for. However, you can also see newsfeeds on the main Google SERP. It similarly can list top and local stories, either in a news box or carousel. Each article is shown either with a photo or video attached, as well as a timestamp for how long ago it was posted. Some may even be tagged with a red "Live" notice so that you know the information is consistently being uploaded.
Partner with WEBii, a Texas SEO company that is very knowledgeable about the Google search engine results pages. We stay up to date with all of Google's algorithm changes and strategize using localized efforts. Let us build your website's authority. Send us a message so that we can talk more about how we can get your site higher up in the rankings.
Comments are closed.