SXSW 2022 Interactive Post-Event Reflections
By Jacqueline Sinex, Wednesday, March 23, 2022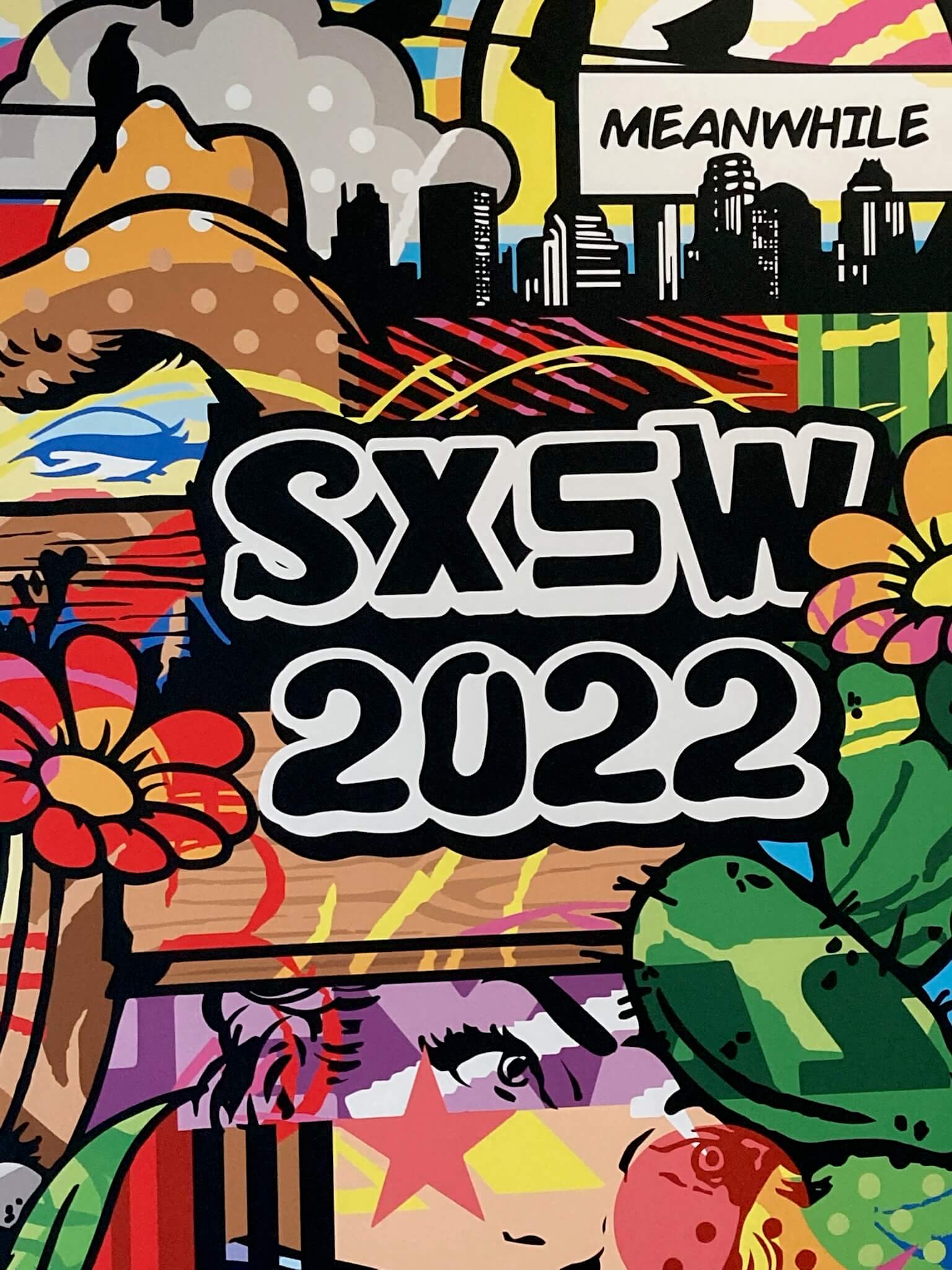 After a two-year hiatus of in-person events, SXSW snapped back in full force on March 11, 2022. This time, the attendees were offered both in-person events and online content – the "hybrid model." As the conferences and festivities wrapped up, I paused to reflect on the experience and takeaways.
My journey to attend this SXSW began well before 2022. I have attended events for the Interactive Conference a few times in the past, when it felt like a mix of technology and start-up business ideas, spiced with high-speed networking and sitting beside different international travelers at every session, shuttle bus, and train ride. It is both exciting and overwhelming.
In 2019, I partnered with a local colleague in the web industry, Simon Erich of Trooper, to collaborate on a SXSW panel pitch. We were approved to host our event in 2020, and had our badges and instructions in hand. Then, like a sledgehammer through a crumbling kitchen cabinet, everything was canceled. COVID-19 was really upon us.
So we re-proposed our event – The Agency Owners Meetup – for the 2022 conference, and it really happened this time! Our goals for this year's SXSW were to learn things in the technology and digital marketing space, and to build new relationships with interesting people in similar or adjacent industries. The Agency Owners Meetup focused on collaborating with agencies in a variety of creative and digital areas. After all, collaboration with other skilled and smart people is a great way to grow as a person and a business.
We tried to take full advantage of the SXSW experience, attending various events at the Interactive conference from day one. There was certainly a wide array of content available to choose from this year. In fact, it felt overwhelming at times attempting to choose between two very interesting sessions competing for the same time slot. In the end, I realized that this was a blessing because it gave alternate options when a certain presentation was already full. And we were given the grace to exit a session if the content wasn't resonating with us, so we could venture to our "plan B" choice. Content was offered in an array of formats as well – single speaker presentations, panelists, moderated discussions, small intimate talks, huge featured speakers with completely full auditoriums, networking rooms, demos, online recordings, and in-person interactive experiences.
Here are some of my own takeaways from a busy week:
As I gleaned from seasoned NBC journalists and executives, the news of today and the news of the future is multi-platform. Networks and media creators have to meet people where they are, on any device in any location. The same person consuming information on their television every morning might continue consuming more content from that provider throughout the day on two or three other streaming, app, or social platforms.
We contemplated how to be resilient in marketing. Our marketing choices could mean "fight or flight."
Priya Parker reminded us that gathering was in our blood, and we have all experienced a shift in what "gathering" means to us.
I learned about an intriguing new initiative by Sophia Chang, Unlock Her Potential, a program promoting mentorship for women of color.
Sessions about Web 3, NFTs, DAOs, and Metaverse were coming at us from all angles. Most of them were immediately full. The common consensus among chattering guests was that no one really understood it yet, and we were secretly hoping for the magic brain key.
There is already a Metaverse.
Accessibility of technology and websites was at the forefront of many minds.
We will probably be talking about this in five years as "that time back when we thought Web 3 was a new thing."
Community creators are hotter than ever and will be fueling much of the content you consume in the future.
We also took the opportunity to explore Austin as a tourist in our own city, just appreciating our beautiful downtown atmosphere, some sunshine and chilly breezes, long walks along the river, relaxing Metrorail rides, and good food with good company.
With the success of The Agency Owners Meetup, I was reminded that when you get good people in a room and encourage them to share ideas, great things happen. I was pleased to meet leaders from across the US, from South America, Mexico, Asia, and Europe, and also many from Texas. Something tells me we will build on some new ideas together soon. And perhaps we will be back for SXSW in 2023 sharing those new insights.
Comments are closed.