How Does Social Media Impact SEO?
By Ruth Hawk, Tuesday, July 28, 2015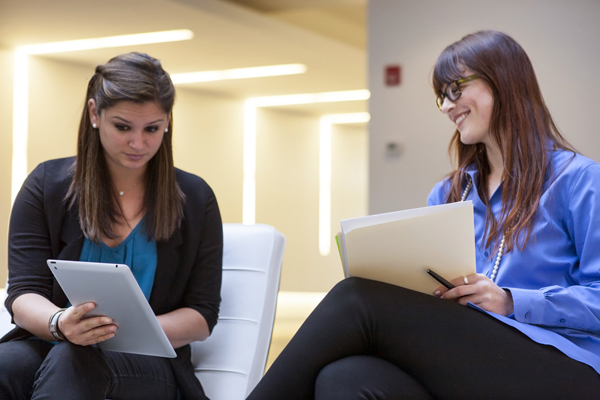 There has been some discussion recently regarding the role of social media in search engine optimization. Until Google debunked the theory a year and a half ago, the widely-held belief was that Google used a business' social media participation as a factor in determining how its website ranked in the search results. Now that Google has denied using social media as a factor in its algorithm, the role of social media in SEO success may seem a little murkier. Is it worth leveraging at all? Fortunately, there are still many ways in which the best SEO services can effectively utilize authentic social media activity to achieve SEO success.
Inbound Links
The number of Twitter followers or Facebook likes that a business possesses may not directly enhance its Google search rankings. However, social media can still support SEO by improving metrics that Google's algorithm does take into account. One of these metrics is the number and quality of inbound links. These are links to your web pages that appear on other websites and blogs. For instance, a blogger who tries one of your products and is pleased with their experience may write a review on their site and include a link to the product page. This link catches the attention of Google's crawlers, which take it into account when indexing that product page. The more genuine (as opposed to artificially placed) inbound links your website enjoys, the more favorably your web pages will be ranked in Google's search results.
Social media is one way to earn these kinds of links. For instance, when people encounter your business through Facebook or Twitter and enjoy what they see, they are more likely to then post about your business online. An SEO company in Austin may be able to help you improve the number of links you receive from social media by creating quality content which you can then link to in your Facebook posts or tweets on Twitter. This content provides an excellent way to earn inbound links because it is material that social media participants may want to link to themselves. As a result, creating good content (in-house or through an experienced web development firm) and then sharing it through social media is one way to build the links, that can positively impact your Google search rankings.
 Search-Optimized Posts
Another SEO advantage of social media is the potential it offers for creating search-optimized posts. While Google is often the primary focus of the efforts of an Austin SEO service, the fact is that searches often happen on social media as well. For instance, a Twitter user may search for tweets related to the products or services that your business offers. As a result, optimizing your social media posts for industry-related keywords may lead to extra traffic and recognition for your company.
For instance, if your web marketing company creates a blog for you centered on one of your products, a wise step would be to link to that blog post on your Facebook or Twitter page. When introducing that post, it would also be wise to integrate certain relevant keywords. That way, your post will be more likely to gain the attention of social media participants who are searching for the types of products and services you offer. As you gain more attention through social media, you not only increase your traffic and conversions but also are also more likely to earn inbound links that improve your performance in Google.
SEE ALSO: Blogs Are Not Just for Bloggers
Increased Brand Awareness
Much of the success of any marketing effort is due to increasing brand awareness. The same is true for successful search engine optimization services. A higher level of brand awareness among a business' potential customers generally results in improvements in areas such as keyword performance, search rankings, and conversion rates. For instance, the more people become aware of your brand, the more likely they are to search for it specifically or to link to it on social media, websites, and blogs. These increased searches and links alone can lead to an uptick in relevant traffic to your website. In addition, they may lead to SEO-related results. For instance, brand-specific searches and links ultimately improve your brand's reputation with Google, leading to better rankings even for keywords that are not brand-specific. In short, the more that people are aware of and are pleased with a brand, the more attention the brand's website gets and the more positive attention Google gives it.
The power of brand awareness is one of the reasons that an active social media presence is important to boost the effectiveness of an SEO campaign. By providing meaningful content through social media, and by building a strong following of people who like your Facebook page and follow you on Twitter, you increase the number of people who positively perceive your brand. These improved perceptions lead to the other kinds of activity that allow you to perform favorably in search rankings.
The extent to which your brand or business is popular on social media may not directly improve your rankings in Google search results. However, active participation in social media venues like Facebook and Twitter still promise to improve your SEO campaign by triggering activities that Google does view favorably. By helping to build inbound links, allowing for search-optimized posts, and increasing positive brand awareness, social media may be able to take your business, and the efforts of your search engine optimization services, to the next level.
Comments are closed.