The Key to B2B: 3 Ways to Curate Your Content for Corporate Audiences
By Maisie Cantrell, Thursday, May 27, 2021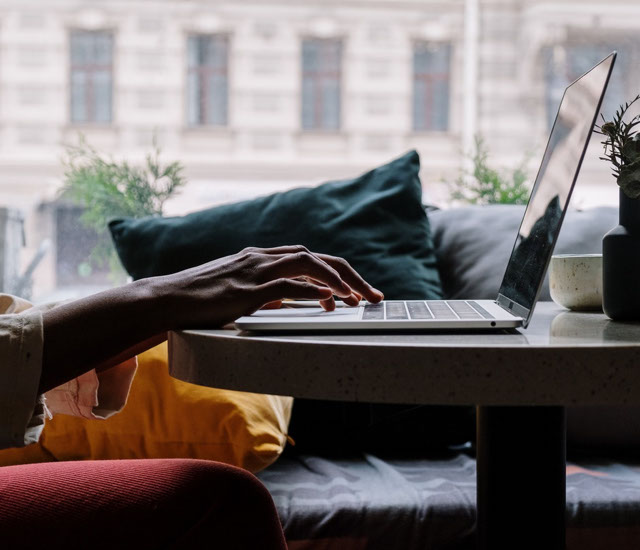 Writing for business to business (B2B) audiences can be quite daunting if you have never done it before. B2B content includes everything from emails to blog posts to whitepapers to social media content and more. With so many formats to pick from, it can be hard to create content that offers value to your audience. That said, even if you're not an expert content creator, there are some strategies that can help you succeed in the world of B2B content. Keep reading as we discuss three of these tried-and-true tactics.
1. Research, Research, Research!
In order to create valuable content for your visitors, you have to be trustworthy. After all, your audience isn't going to be convinced that you are an expert on whatever topic you're writing about if your content is riddled with mistakes (yes, even small ones). Thoroughly researching the subject matter can help you craft content that offers readers useful insights, which is great for building trust with your audience. Listed below are a few more tips for creating credible content via research.
Use high-quality sources. You should always attempt to pull your information from official sources to avoid citing inaccurate information.
Always fact check. It is never a bad idea to fact check your research across multiple sources.
Have someone else read what you wrote. Even if you're already well-versed on the topic you wrote about, it's important to have another team member read over it to double check for things like information that you may have left out or poorly worded explanations.
2. Make Sure Your Format Makes Sense.
When writing your content, the last thing you want is to come up with a fantastic idea and conduct deep research on the subject, only to completely botch the effectiveness of the final post by using the wrong format. When deciding how to format your copy, you should take the topic into consideration. For instance, a complicated, technical piece will likely work better in the form of a whitepaper than it would for a social media post.
3. Optimize Your Content for SEO.
Even if a particular post is not intended to drive traffic directly, you should still optimize it for search. The same goes for all of your website's content, as B2B companies often experience tougher competition than B2C businesses. Therefore, it's important that you consistently work search engine optimization (SEO) keywords into your copy to gain traction with Google and other major search engines. To create the most effective content, doing at least one of the following activities is recommended:
Be realistic when selecting your keywords. A high search volume doesn't always translate to more visibility, especially when there is a lot of existing competition.
Evaluate different technical SEO strategies. The goal here is to take your basic keyword research above and beyond by looking into local search, site structure, and voice search to improve your site's ranking ability.
Optimize your title and meta tags. You should focus on incorporating your target keyword into both the title and description to establish context for Google (and your readers).
While not an exhaustive list, the above tips should help you at least get started on writing your B2B content. Still not so sure you're ready to take on creating unique, high-quality content for your business? Contact us at WEBii today to learn about our SEO-driven content marketing services.





Comments are closed.