4 Digital Marketing Trends to Watch for in 2018





The beginning of the New Year brings new questions as to what we can expect from digital marketing in the year 2018. If you are looking to stay ahead of your competitors, it is important to prepare for and anticipate any upcoming trends that may change the digital marketing landscape. Luckily for you, we have done some research that might help you in your quest for better digital marketing in the year 2018.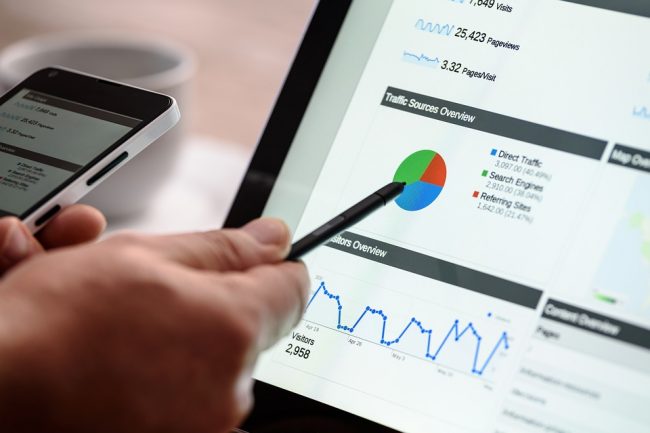 AR/VR Marketing
With the advancements of virtual reality equipment and its more mainstream appeal with devices such as the Oculus Rift and Samsung Gear VR, marketers are now taking notice of the potential benefits to VR Marketing.  Virtual reality is computer technology that uses computerized headsets or multi-projected environments, sometimes in combination with physical environments or props, and audio and aural sensations, to make users feel as if they are in a real or fantasy world where they can interact with the environment.
Marketers looking to make a more personal impact with their products, VR could make a big difference. A good example of VR marketing would be Lowe's, the home improvement retailer, which deployed a virtual reality system called the Holoroom to certain stores around the country. The Holoroom can let customers design a new bedroom or kitchen using an iPad and then, using an Oculus headset, you can visualize the end result. Many major companies, such as Coca-Cola and McDonald's have experimented with VR.
Another marketing possibility is Augmented Reality. Whereas virtual reality replaces the real world with a simulated one, AR uses technology to overlay digital information on objects and environments in the real world to create a different view, often by using a device such as a smartphone, and special AR glasses, such as Google Glass. Some marketers prefer AR over VR, due to its more practical applications, and easier marketing strategies that could be provided.
Social Media
Social media has always been a great tool for marketers to reach out and attract new customers, but 2018 should see an increase in the amount of marketing outreach capable through new social media platforms. It seems that every year, a new social media platform comes around and creates a new exciting trend for users everywhere. Just last year, the introduction of Instagram Stories was a huge success for the Instagram brand, surpassing SnapChat viewers just one year after launch, and the growth doesn't seem to be stopping anytime soon.
If your business happens to have an Instagram account with more than 10,000+followers, there's a 'swipe up' option inside your Instagram Stories that will allow for you to add an outbound link that could, for example, send someone directly to your website. Like Instagram Stories, many social media platforms are experimenting with video options. Facebook now allows users to send short videos, and now even allows for live video streaming to your followers. One of the major benefits that live streaming can have for your brand is that it can create a more personalized experience.
Artificial Intelligence
Artificial intelligence has had a place in digital marketing for some time. For those interested in implementing AI into your digital marketing, a good place to start would be Chatbots. Chatbots are essentially virtual assistants that can help with multiple tasks. A chatbot is a computer program which conducts a conversation via voice or writing methods. You might have seen these before when visiting certain sites, and a chat window opens up and asks if you need any help.
For many businesses, a chatbot can help reduce issues with customer service by having this kind of program greet customers who have just visited your site. Some chatbots are even programmed to take data that is given by users and turning that data into a personalized experience. These bots can help give the customer a more personal messaging experience when the customer interacts with the chatbot, and also help steer them to the products or services they are looking for. With the many advances we are seeing in AI, chatbots are becoming a more and more helpful tool for businesses looking into increasing their digital marketing gains.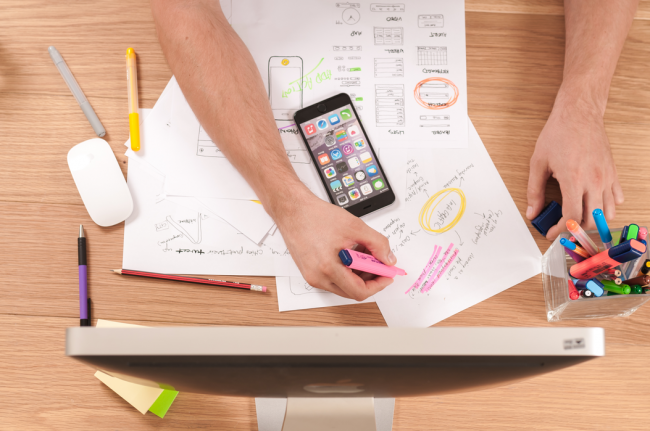 Voice
One of the newest trends popping up in the world of digital marketing are Voice assistants. With the introduction of Siri, and now Voice applications like the Amazon Echo becoming some of the most desirable gifts this past holiday, Voice search and applications have created a whole new world for digital marketers. According to a Stone Temple study, 60% of people use voice search at home and 57.8% use voice search on their smartphones. Optimizing your content and SEO to consider voice can increase your rankings for voice-based search queries.It's becoming more and more common for customers to discover new brands and companies through voice search via. By creating more query-driven content and focusing on local ads, you can make your brand more accessible for voice searches. Creating more content that replies to questions can help your brand rank in answer boxes, improving its visibility.
Although it is important to watch out for these trends, there are always new and other interesting trends to be on the lookout for that can help your digital marketing campaign reach new levels of success. For regular updates in the digital marketing world please visit our blog, and if you are looking for professional digital marketing help, please contact us, and we will help take your digital marketing campaign to the next level.