Search Engine Optimization Trends for 2018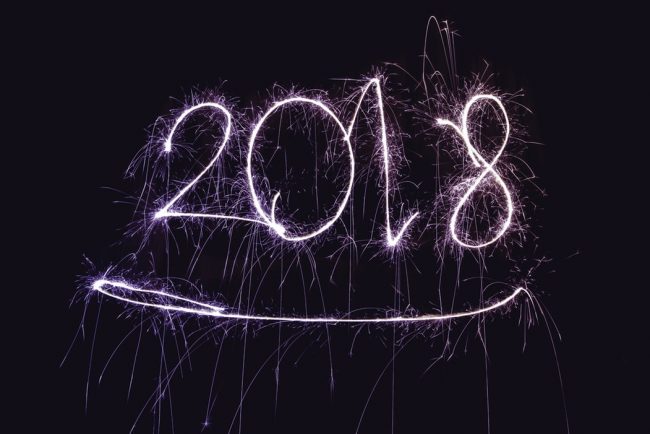 If there is one constant in the world of search engine optimization, it is the fact that trends and best practices are always changing. Fueled by adjustments to Google's algorithms, by user behavior, and by technological advancement, these changes mean that any business trying to improve its visibility in the search results needs to constantly be reevaluating their strategies. Of course, professional SEO services can help by providing insights into the changes occurring in the world of search engine optimization. And, with a little professional support, you can create and maintain an SEO campaign that can flex to accommodate new trends and changes in the field.
As we enter 2018, it is becoming clear that this type of flexibility will continue to be an important factor in running successful SEO campaigns. Users are rapidly changing how they approach Internet searches, while changes to Google's approach to SERPs and expectations regarding user experience mean new opportunities for businesses. To help you navigate the changes in the world of search engine optimization, what follows is a look at the latest trends for 2018, and some of the ways in which businesses can maintain and improve their website's visibility in the new year.
SERP features are becoming an important way to rank in the search results.
SERP refers to the Search Engine Results Page, or the page that lists the search results for the user's search queries. This page has gradually transformed from a simple list of links into a rich page filled with useful features that allows users to quickly access information and answers related to their queries. One example of SERP features is the Knowledge Graph, which appears in a box to the side of Google's search results and displays information gleaned from sources around the Internet. Other examples include the rich snippet, which appears under the link and provides a keyword-filled glimpse into the content of that link; reviews which provide feedback from other users of a business or service; Quick Answers, which provide summaries of the information people are looking for; videos, images, and even tweets.
SERP features are something of a double-edged sword for businesses serious about their SEO success. Sometimes, these features can draw traffic away from organic search results. For example, if a user finds an answer to their query in Google's Quick Answers box, they may opt not to click through to your site. On the other hand, SERP features are a new way for websites to rank in the search results. For example, if your website is listed as a source in Google's Quick Answers box, users may click through to your site to learn more after reading the Quick Answer. Likewise, rich snippets can entice people to click through to your site, while videos, tweets, images, and more can provide a rich, multi-channel way to attract people to your website. As 2018 advances, SERP features will be increasingly present and important within the search results. As a result, businesses would be wise to take advantage of these features in order to further boost their online visibility.
Here are a few tips for earning better rankings within the SERP features:
Structured data is a specific way of describing the content on your site. In particular, structured data tells search engines exactly what is on your site, and how it should be displayed in the search results. Structuring your website data involves using specific vocabulary that search engines will understand in order to organize your content. The search engines will then pull from that data to create their SERP features. By using structured data, you improve your website's chances of making it onto these SERP features.
Monitor your rankings in SERP features.
The first step, of course, in achieving greater search engine optimization success in SERP features is to know where you are currently ranking. Tools such as SEO PowerSuite's Rank Tracker can help you to see which SERP features are available for the keywords you hope to rank for, as well as show you how your site is performing in these SERP features. Once you know where you currently stand, you can work with your SEO services to develop a plan for improving your rankings in the areas where you currently lag.
Create content that search engines can use in SERP features.
In addition to structured data, there are certain types of content that search engines prefer when creating SERP features. They are more likely to use content that concisely answers a question that people might be asking. Search engines are also more likely to prefer lists, keyword rich material, and short summaries. By including these kinds of content within your website, you can increase the chances of your material showing up in SERP features and, therefore, gaining you the visibility possible through these search engine optimization gems.
Voice search is dictating how businesses phrase their content.
This past year was, in many ways, the year of voice search. 20 percent of mobile queries are made via voice search (using assistants such as Alexa or Siri). About 18.5 percent of the population of the United States owns a digital assistant, which translates into more than 60 million people. More than half of teens and 40 percent of adults use digital assistants every day.  These numbers are set to increase in 2018. Amazon alone sold 20 million smart speakers in 2017, and the trend looks as if it will continue its upward climb. These statistics do not simply demonstrate a desire for users to easily integrate searches into their daily lives. They signal a need for websites to fundamentally change their approach to content creation and keyword optimization.
There are a few specific ways in which content is changing in order to accommodate voice search. Here are the major ones:
When people utilize voice search, they most often use natural, conversational language. For example, instead of typing in "Upscale Mexican restaurant Houston," they might say to their digital assistant, "Alexa, find an upscale Mexican restaurant in Houston." This more conversational tone means that content should be created in a similar conversational style in order to make it easier for search engines to identify that content as a relevant response to the voice searcher's request.
Keywords have always been important to search engine optimization. These search queries, when included in relevant content, alert search engines to the topic and relevance of your material. As a result, by including keywords in your content, you can often earn better rankings in the SERPs. Keywords today remain important. However, now and increasingly in 2018, long tail keywords (phrases of three or more words) are going to be more important than short keywords of one or two words. Long-tail keywords match the conversational tone of voice search more closely and allow businesses to target areas where there is less competition (for example, "Upscale Mexican restaurant, Houston" is much more specific and has fewer businesses competing for it than does "Mexican restaurant").
Emphasis on Local Search Engine Optimization
Finally, voice search is increasing the emphasis businesses should place on their local search engine optimization efforts. Because many voice searches focus on local results (Such as finding local restaurants or businesses), emphasizing your location can be important in capturing this form of website traffic. As a result, strategies such as adding your location to every web page, mentioning your location in your content, and more can help you alert search engines to your website's value for people looking for local results.
Mentions are becoming just as useful as actual links in search engine optimization.
Earning links from reputable sites has long been an accepted and effective search engine optimization technique  to build brand authority among both potential customers and search engines. When a high quality site links to your website, search engines see that link as a testament to your site's relevance and authority in your field. As you earn more and more of these links, your brand authority grows, and search engines are more likely to rank you favorably in the SERPs. The value of these kinds of links remains unchanged as 2018 moves forward.
What is changing, however, is the value of brand mentions on other websites that are not accompanied by an actual link back to your site. Bing has reported that it is using these kinds of mentions as one factor in how it ranks websites, and although Google has not openly confirmed that they are doing so as well, there are signs that indicate that linkless brand mentions may already be influencing a web page's rankings in Google. So how does this rising importance of mentions affect your search engine optimization efforts? The first thing to realize is that these mentions do not mean you need to cease your link-building strategy. Links themselves are still valuable to search engine optimization (As long as you are pursuing legitimate techniques like guest blogging instead of black hat techniques like purchasing links).
What it does mean, however, is that you should (1 Start tracking your mentions as well as your links through tools such as Google Alerts and (2 Stop worrying so much about turning mentions into links. The fact that your brand is mentioned on another website at all is a good sign that your brand reputation is growing and that your website will be viewed favorably by the search engines. In addition to continuing to monitor your mentions and realize their stand alone value, you should follow a few basic rules intended to build your brand reputation and search engine optimization success overall. For example, consider the following:
Encourage online reviews.
Online reviews can often make or break your e-commerce website and business reputation. A strong form of social proof, good reviews can convince people to give your business a try, while bad reviews can deter people from using your brand. If you want to enjoy positive brand mentions that improve your search engine optimization success, you need to encourage good reviews and respond to negative reviews. From asking customers to post reviews on review sites and your own website, to answering negative publicity on social media and review sites, you can improve your chances of earning positive mentions from happy customers.
Remain active on social media.
Social media is a valuable tool for reaching large networks of people for your business. Any search engine optimization campaign should take social media into account when planning the use of keywords and the dissemination of content. In addition, however, social media has the ability to earn you mentions that can improve your search engine optimization success. Whenever you provide content that people share, earn retweets, or otherwise engage people through social media, you increase the chances that they will talk about you online to their networks, spreading the mention of your brand in ways that can improve your SERP rankings.
Guest blogging is a good way to earn links from other websites, because you can usually include a link to your site at the end of the blog. However, it is also a good way to earn positive mentions on other sites. While you might be limited to one link per blog, you can often include multiple linkless mentions of your brand.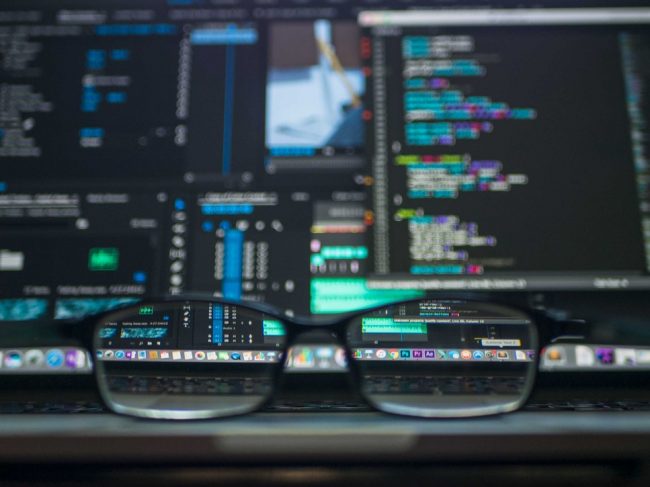 Businesses will need to take personalized search into account.
Ranking high in the search results (In particular, ranking on the first page), is one of the primary goals of search engine optimization campaigns, because those positive rankings translate into greater visibility and more traffic for your site. However, in 2018, there will be a rise of what are called personalized SERPS. These are results that are tailored to the preferences of the person conducting the search. For example, the search engine might take your past search history into account when delivering results for a certain query. As a result, a website you have visited before may appear at the top of your search results, but not at the top of someone else's search results, because you have visited that site in the past and they have not.
If you have a slow Internet connection, the search engine might return pages that will load more quickly due to their web design. If you search for "Mexican restaurant," the search engine may automatically return local results. This type of personalized search is ideal for users looking for quick access to relevant information. However, it can make it more difficult for businesses to know exactly how their sites will rank in the search results. The best strategy for dealing with personalized search is to (1 Continue to use professional SEO services to implement an effective search engine optimization campaign and (2 To continue emphasizing local SEO.)
The first suggestion will make it more likely that your website will appear in a favorable position the first time someone enters a search query. If they choose to visit your site, you may then enjoy a strong ranking in subsequent searches by that user as well. The second suggestion allows you to make clear to search engines where your business is located in order to improve your chances of ranking well for local searches. If the search engines, for instance, know that your Mexican restaurant is located in Houston, they will be more likely to deliver your website as a result to people who are in the Houston area and researching Mexican restaurants.
Finally, you may benefit from continuing to streamline your webpages for fast loading. Page speed continues to gain importance as a factor not only in how your pages are ranked but in how likely you are to keep visitors on your site. By reducing your page load speeds to below 3 seconds, you can not only improve the user experience but also make your website more appealing for people who may be trying to access it on a slower Internet connection. Keeping up with search engine optimization trends can seem impossible.
The right SEO services can stay on top of any changes for you, ensuring that your search engine optimization campaign is always right on track. And, by being aware of trends such as SERP features, increased voice search, the importance of mentions, and personalized search, you can make the changes to your search engine optimization campaign that you need to maintain and improve your company's online visibility.





Comments are closed.