Which Website Metrics Matter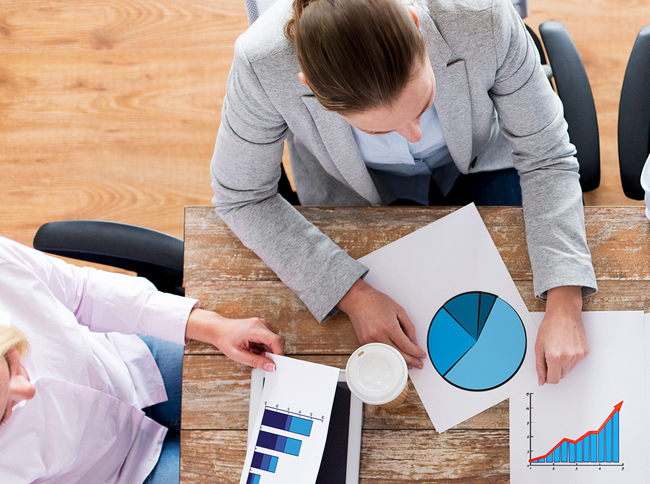 The term "website metrics" is enough to make many people's eyes glaze over. However, inside what might appear to be a dizzying array of statistics about your website lies the information you need to track and improve upon your content marketing, search engine optimization, search marketing, and advertising efforts. With the help of a professional web development company, you should be able to boil your analytics down to those that will most benefit your website and your website improvement efforts. What follows is a look at some of the most important metrics for measuring the performance of your website.
Traffic Volume
The most basic information regarding your website is the amount of traffic it attracts. The term "traffic" refers to the number of people who visit your site on a daily, weekly, or monthly basis. Website traffic can generally be broken down into two categories.
Unique Visitors
Unique visitors are the individual people who visit your site. It does not refer to the number of times they visit. So, for example, one person who comes back to your site 3 times counts as one unique visitor. You should look for a gradual increase in the number of unique visitors to your site. In addition, new marketing efforts (such as advertisements) should yield an increase in unique visitors.
Repeat Visitors
In addition to unique visitors, you should look at repeat visitors to your site. These are people who return to your site after an initial visit. A repeat visitor rate of around 15 percent indicates that your site is engaging and useful and therefore keeps people coming back, while also showing that your site has enough of a reach to continue attracting new visitors.
Bounce Rate
In addition to tracking how many people come to your site, you will want to look at metrics that indicate what people do once they are there. One important piece of information in this regard is the bounce rate. This term refers to the number of people who click onto your website and immediately leave. While you cannot completely eliminate accidental visits to your site (which cause people to bounce quickly away), a high bounce rate can mean that something about your content or marketing efforts needs work. It might also mean that you are attracting the wrong visitors through something like using the wrong keywords in your search engine optimization campaign. To deal with a high bounce rate, look at or have your web development company look at the pages that are being exited the most. These pages might give you clues into the reasons that people are leaving your site.
Referrals
Referrals are a term used to describe the third-party sites from which people come to your site. They consist of any source besides Google's search results. For example, someone might come to your site from a blog that mentions your company or from a Facebook post of a friend. That blog or Facebook post would then be called referrals. Seeing the sites that people are coming from can give you insight into how people are hearing about your business. For example, if most of your referrals are from Facebook, you might want to put more effort into that medium. Or, if a certain blog is directing lots of traffic your way, you may want to build a relationship with that blog to further increase the audience you reach.
Organic Traffic
Organic traffic refers to any visitors who come from Google's search results. It is a useful metric for evaluating how your search engine optimization campaign is performing. A rise in organic traffic means that your search engine optimization campaign is working, while a decrease or plateau indicates a need to tweak your SEO. In addition, analytics regarding organic traffic can reveal which search terms (i.e. keywords) are driving people to your site. These keywords can help you to identify new terms to use in your search engine optimization campaign, pinpoint reasons that people are bouncing quickly from your site, or give you ideas for where to beef up new content. SEO experts can help you to evaluate these metrics to determine where best to improve your search engine optimization efforts.
Conversion Rates
SEE ALSO: Search Engine Marketing Techniques to Maximize Conversions
Evaluating what people do on your site can be just as important as evaluating how they get there. In particular, you need to determine how many people are converting on your site, and how they are doing so. Converting means taking certain actions, such as purchasing products and services or filling out contact forms. There are a few different types of conversion rates you can look for in your website analytics. For example, you can analyze what types of conversions you are receiving. How many people are filling out contact forms? How many people are making purchases? What are they buying? You can also examine whether someone converted as a result of a landing page, as a result of coming from organic search results, from referrals, and so forth. This information will tell you how well your content marketing efforts, search engine optimization campaign, contact forms, and products and services are performing.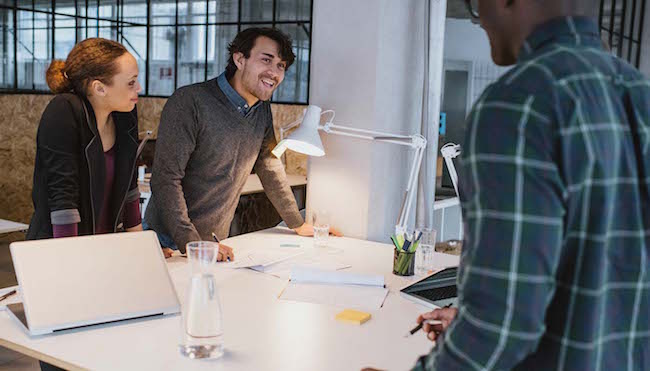 Of course, the metrics discussed above are just a taste of the website analytics that are at your fingertips. The key to successfully tracking your website's performance is to select the metrics that are most meaningful to your site. For example, if you are launching a new search engine optimization strategy, you may want to carefully track your organic search traffic and keyword performance. But, if you are looking to increase sales of a new product, you may want to track your conversion rates more closely. Selecting the metrics to track at any given time, understanding them, and using them to your advantage may require some professional support. Your web development company should be able to provide you with metrics reports and explanations to help you keep track of the analytics that are most important to your site. And, by suggesting concrete ways to turn those analytics into meaningful action, that web development company can keep improving your site. The result of properly tracked metrics, therefore, can mean a more profitable and successfully crafted site.





<< Are Keywords Still Important for SEO?
One response to "Which Website Metrics Matter"