The 4 Qualities that Define Relevant Content
By Ruth Hawk, Friday, February 17, 2017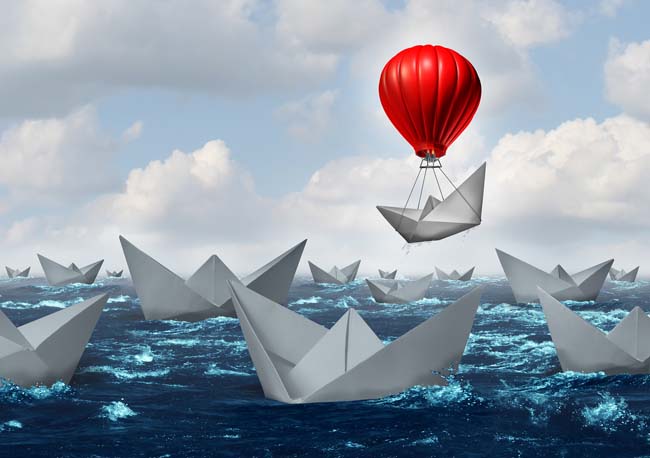 The term "relevant" gets thrown around quite frequently in discussions about website content. Everyone agrees that relevance is important in creating effective material for your business. However, the term itself is a bit generic. What, for example, makes for relevant content? How do you know that your content marketing material is relevant enough to get you results? While the specific form that relevancy takes depends on your business and your target audience, there are certain qualities that are present in all effective content marketing material.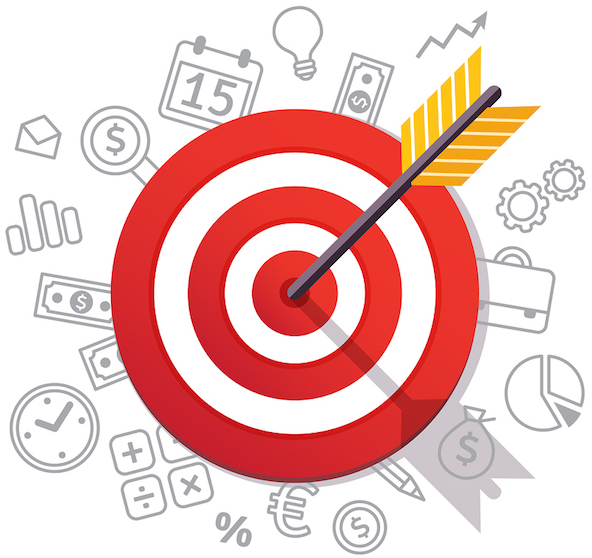 Relevant content should have value for the target audience.
At its most basic, relevant content marketing material is information that your target audience finds useful. Whether that is a white paper on the importance of privacy or a blog post on how to choose the perfect engagement ring, your content needs to have value for your audience. In order to determine what type of content will be useful for your target audience, you first have to understand your target audience. Therefore, any attempt to create relevancy needs to start with a detailed buyer persona and a deep familiarity with your audience. Know who they are, where their interests lie and, most importantly, what their pain points are so you can tailor information to their desires. For example, say your persona Molly is a 38-year-old Caucasian female with a middle-class income and a passion for superheroes. Relevant content for her might consist of a lighthearted blog post about how to find a costume for the next Comic-Con convention, with links to your video games that she can use for inspiration. However, if your persona is Todd, a 65-year-old male looking for a birthday present for his video-game obsessed nephew, you may want to produce a buying guide for video game beginners. The specific form that your content marketing takes is not as important as what it achieves for your audience. In the examples above, a blog post was most important for reaching Molly, while a buying guide was most effective in reaching Todd. What each of these two relevant pieces of content marketing material had in common, however, was the value they had for Molly and Todd. It is that value for which you should strive in all of the material you create.
Relevant content should solve a problem for your target audience.
Closely related to having value for your target audience, relevant content marketing material should solve a problem for the people you want to reach. If you have studied your ideal buyer carefully, you should have an understanding of the problems they are facing in regards to your industry or products. For example, Molly needs to find the perfect costume for the next convention, while Todd needs to figure out what to get his nephew as a gift. These problems create a framework around which you can build your content marketing. Issues might range from a lack of knowledge (as in the uncle above) to a lack of funds (for example, if your target audience happens to be low income or budget-restricted in some way) to a lack of ideas (such as Molly). Addressing these problems through your content allows you to meet your audience right where they are. And that makes your content marketing material feel relevant and valuable to the people you want to reach. Alleviating pain points through the use of your content marketing material encourages your target audience to act. Molly might be ready to buy a costume, just as soon as she knows what to wear. Todd might be prepared to purchase a video game today, if only he knew which one to get. When their problems are solved, Molly and Todd are going to give their business to the company that offered the solution. Relevant content ensures that that company is yours.
Address current events in your content marketing.
One of the reasons that people may come to your website or otherwise read your content marketing material is because they want to know more about what is happening in your industry. If you want to position your brand and your content marketing as relevant, you must tackle current events in your industry head-on. The exact issues you address will vary according to your industry and what is going on when you sit down to create content. The key is to stay on top of the latest developments in your field, particularly as they relate to your target audience. When you identify an issue that your audience will likely be aware of and/or need guidance on, you can then create content around that issue. Doing so is a sure way to add value and to solve problems for your target audience, plus it is very good for displaying the professionalism and expertise your business possesses.
Create timeless, evergreen content marketing material.
On the other hand, content that addresses hot topics in your industry is likely to lose its relevance quickly (that blog post on this year's Comic-Con convention is going to be old the day after the convention ends). Managing this type of quickly-changing material can make your content marketing campaign more difficult to maintain. In order to maintain relevancy in your content marketing material, you should also include pieces that are evergreen or timeless. This means that they are always valuable to your target audience. For example, tips on creating realistic superhero costumes, or the basics of video game buying are topics that most of your target audience will find useful over the long term. Creating relevant content is a vital part of enjoying an effective content marketing campaign. While no one can tell you exactly what type of content will be most relevant in your particular situation with your particular target audience, there are specific qualities for which you should strive. By writing content that has value for your target audience, solves a problem for your target audience, addresses current events, and includes timeless material, you will be ready to effectively and successfully implement a content marketing campaign.
Comments are closed.