How to Improve the Web Design of Your Homepage
Friday, February 10, 2017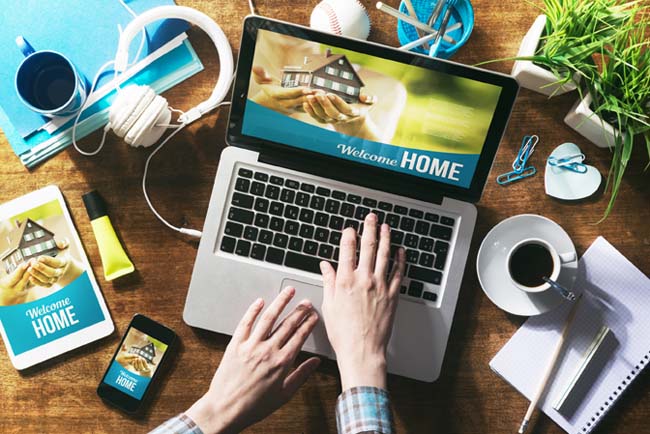 Among web pages, the home page stands as the most visited. One study found that on 21 out of 25 websites, the homepage enjoyed the most traffic. Considering how much traffic the homepage draws, therefore, it is important that you cultivate one that is easy to use and that drives conversions. The homepages that achieve both of these goals (ease of use and conversions) tend to have a few features in common. These features improve the appearance and the usability of the site and simplify the decision-making process for visitors. What follows is a look at a few of these features and how you might implement them into your own homepage's web design.
Use a single goal to guide your home page web design.
Because your homepage is so popular, it is the best place to put your most important message to visitors. The problem is that sometimes, a homepage will have more than one message. Unfortunately, this approach can leave visitors confused. Should they contact you for more information, donate now to your nonprofit, or request a copy of your company's latest white paper? In order to avoid this kind of confusion, choose a single goal to guide the web design for your homepage. This goal should consist of one thing you want visitors to do when they land on your website. Every element of your homepage's web design should then relate to that one action you want your visitors to take. The result should be a page that funnels visitors toward the action you want them to take. An indispensable part of the web design of any homepage is the call to action (CTA). The CTA is a direct appeal to the visitor to take some sort of concrete step. The CTA should be related to your goal for the homepage. For example, say you want people to learn more about the farmers your Fair Trade coffee company supports. Your CTA should be something like "Join our email list to learn more about our farmers" or "Find out more about Fair Trade coffee during next week's webinar."
Prominently display what makes your business unique.
Before you design your website, you need to know what makes your business different from (and better than) your competition. Then, you need to translate those differences into benefits for your visitors. Those benefits are called your unique value proposition: The one-of-a-kind ways in which your company benefits customers. For example, say you run a Fair Trade coffee business. Your unique value proposition might refer to the fact that you allow customers to do good by supporting the livelihood of the coffee bean growers. When creating your website's homepage, you should display this unique value proposition prominently. It belongs front and center on the most popular page of your site because it tells visitors exactly why they should choose your business over the competition. And knowing that can drive the increased conversions you need.
Reduce choices through the web design of your homepage.
A homepage often serves as a gateway to the rest of your website. From there, visitors should be able to access every other part of your site, from landing pages to blog entries. However, too many choices in the web design can discourage visitors from making any decision at all. Called analysis paralysis, this phenomenon occurs when people are overwhelmed by the number of choices they have. Creating an effective web design for your homepage should include striking the right balance between access to your entire site and offering too many choices. In general, remove any redundant or unnecessary elements from your homepage (advertisements, widgets, repetitive navigational buttons and so forth). Leave only the elements that make decisions easier for your visitors. Part of reducing visitors' choices is simplifying the navigation bar. For example, try not to include more than seven options from which people can choose and keep navigation shallow. This means allowing visitors to access any information they need within a few clicks. By doing so, you make it easier for people to delve more deeply into your site without feeling overwhelmed by the number of options your web design provides.
Make contact information easy to find on your homepage.
When visitors have questions about your site, run into problems ordering, or have trouble finding a certain item, they will want to contact you. As a result, making your contact information easy to find is an important aspect of building an effective homepage. First, make sure your contact information is complete. It should include a phone number, an email address, and also a physical address in case people need to mail something to you or even stop by in person. Second, place your contact information somewhere easy to find in your web design. Often, the bottom of your homepage is one of the first places visitors will look when they want to contact you. A link in the navigation bar to a contact page is also a good choice. The key is to make your business accessible so people reach out for more information instead of abandoning your site in favor of a competitor's.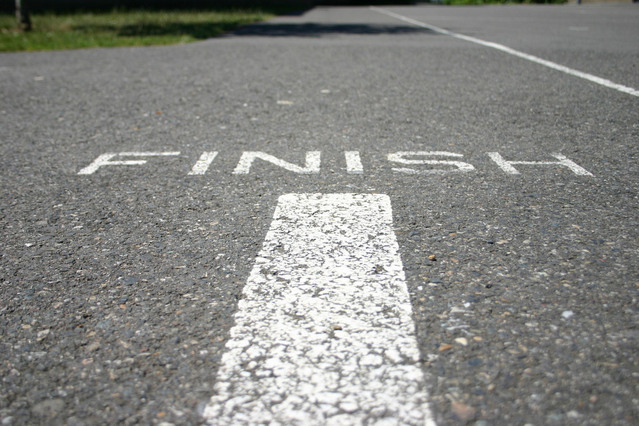 Optimize the load speed of your homepage web design.
Finally, regardless of how amazing your web design is on your homepage, you are likely to struggle if your website loads slowly. While a delay of a second or two might not seem like much, studies have shown that even a one second delay can measurably reduce conversions. And, a delay of just two seconds can convince visitors to leave your site and go somewhere else. There are a number of factors that can impact the load speed of your homepage. For example, too many flash elements (like rotating carousels or large slideshows) can slow down the speed with which the page loads for visitors. Overly large images, clunky web design code, and the web host you are using can also be culprits. In order to avoid problems caused by slow page loads, consult with a web design company to have your speed tested and improved. In addition, simplifying your homepage should naturally also improve load speed as you reduce elements that require time to load. Because of the importance of the homepage in getting visitors' attention, it is important to create a web design that allows the homepage to thrive. By using a single goal to guide your web design project, prominently displaying what makes your business unique, reducing choices through your homepage's web design, making your contact information easy to find, and optimizing the load speed of your homepage's web design, you can enjoy a more effective homepage overall.





One response to "How to Improve the Web Design of Your Homepage"