Digital Marketing Story: Matthew Lemke Photography
By Megan Marshall, Friday, August 12, 2022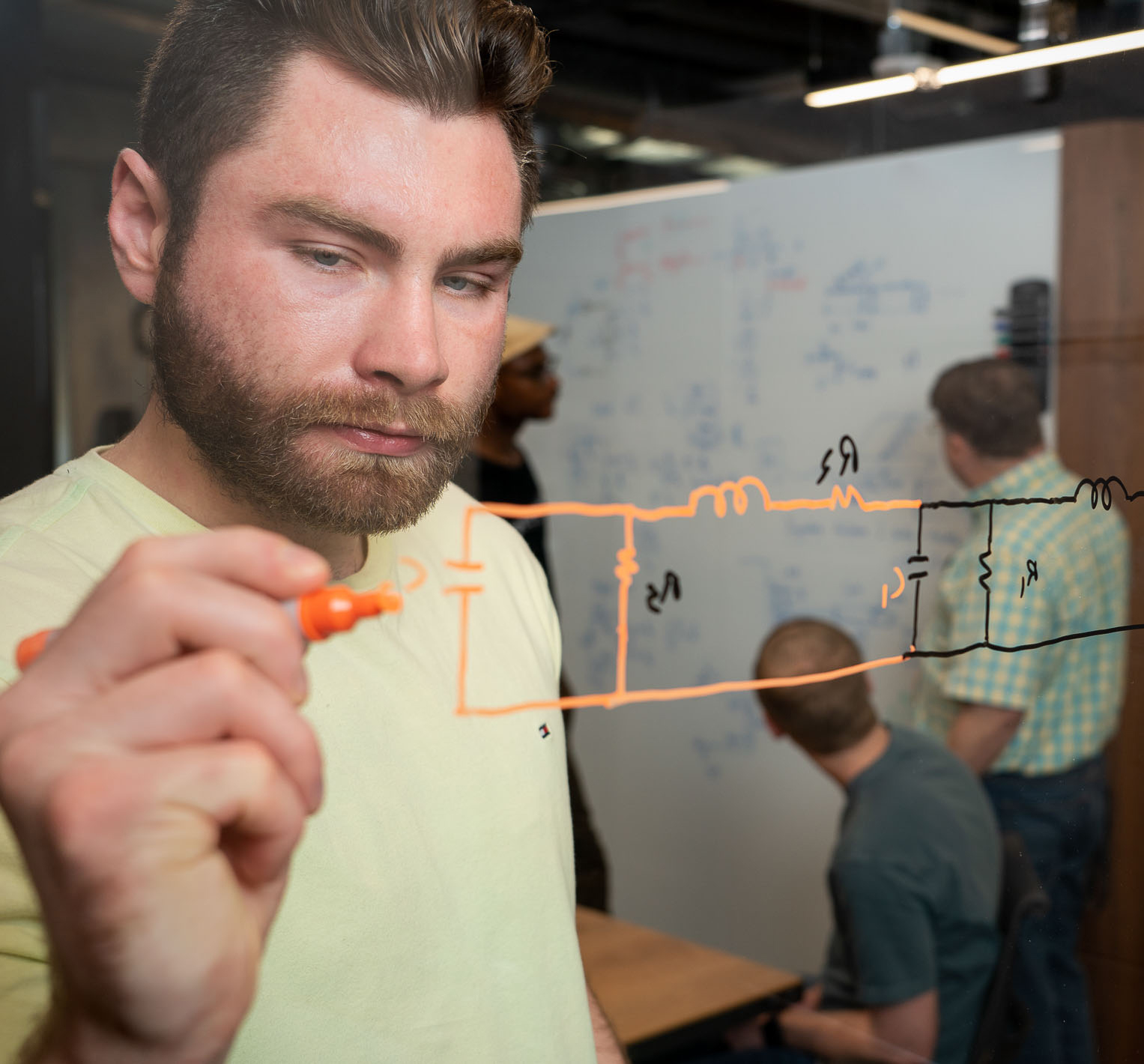 A lot has changed in the past couple of decades when it comes to how we run our businesses. For many, the digital transformation has been a challenge to adapt to. However, across industries in general, it has brought about many benefits. Going digital has improved the collaborative experience of workers and clients alike. But what has it been like for those who are specifically in media professions? We visited with Matthew Lemke, commercial photographer and video producer, to learn his story.
Behind the Scenes Video
About Matthew Lemke Photography
Although having been in business since 1999, Lemke has been providing the Austin area with his skills in visual artistry since 2004. This includes services in video production and photography of all kinds. His work focuses on small business, non-profit, and corporate clients. Through the years, his ultimate goal to share stories through every piece he captures has remained the same.
"In the age of film, we, of course, had to do everything with physical media—contact sheets, proof prints, slides, etc.. In the age of digital and the internet, many of those processes have become easier and faster," Lemke said. "Now, on a photoshoot, the client can see what I've created, either on my camera or laptop, which is usually attached to the camera."
Digital storage has been a major game-changer in the world of media. You don't have to wait for your content to be mailed or hand-delivered anymore. Instead, photos can be dropped into the cloud for you and your colleagues to review, just through the click of a link. Today, Lemke finds this to be one of the most helpful additions that has come about since the start of his production company.
"As a photographer, one of the challenges we have faced over the 23 years I've been in business is how to efficiently create images, narrow down the options to share with the client, share those with the client, provide a way for them to make their selections, and then deliver the final product," Lemke said. "I can easily create online portals for them to review the photos, have them make their selections, and then using those same portals—or something similar—deliver the final completed digital files of their images."
Perks of Having a Digital Portfolio
If you want to go into photography or videography, you need to have a professional way to showcase your work. This will be your first chance at making a good impression on potential clients. Lemke found that having a digital portfolio allowed him to tell his own story more effectively because he would document his recent highlights. He is able to change the content in his portfolio as he pleases.
"It was time-consuming and costly to update your physical portfolio in the past," Lemke said. "Now, you could literally add new images to your website the day after your photoshoot if you wanted to, showing the freshest work you've done."
Something that Lemke has taken advantage of is creating custom galleries for prospects who have specific needs. This is something that is also possible to do on a WordPress website. If you don't want to keep track of another plugin, the WordPress block editor already offers a Gallery option that takes you just a few clicks. This is a great way to display your images in the layout that you want them.
"My website is an overview of my skill set, but sometimes it makes sense to show people more of one specific type of work, or maybe work that you're capable of but don't really advertise," Lemke said. "For example, I am mainly a people photographer, but can do very competent product and still-life work. On more than one occasion, I have shared private, customized galleries of work to prospects who contacted me to photograph their products, since I don't have that kind of work on my main website."
How Going Digital Has Improved Workflow
For several years, Lemke has made use of a variety of online tools. He is constantly seeking to streamline his processes to make his clients have the most simple and efficient experience with his business. One way he achieved this has been through his recent discovery of a mechanism on his website to deliver final files to clients without requiring a login. He feels that this is an improvement over his former system which had the occasional inconvenient hurdle.
"It's definitely much easier to show people your work now than it was fifteen-plus years ago because your website (and/or your other digital properties, Instagram, etc.) make it very easy to share your work," Lemke said. "In the beginning, for me, it required setting appointments to show my 'book' (portfolio). And we also utilized lots of printed media—photo postcards, brochures, maybe even ads in local magazines."
Lemke has noticed that how businesses obtain clients has changed with the push toward digital. In previous years, the people who succeeded were those who were willing to walk into an agency or pick up the phone. They would have to directly pitch themselves to another human, which could certainly be a challenge. With the advent of online communication, this no longer has to be a concern, in many instances.
"These days, success is more frequently about who can utilize electronic tools most effectively. It definitely requires a different skillset, and probably has given introverts a bit of a leg up," Lemke said. "Today, it's fairly common to acquire business and maybe even get most—or all—of the project planning done without actually talking to the client (for better or worse)."
Growth of Digital Strategy Over Time
Lemke admitted that there are aspects of the old way of doing business that he misses. In particular, he mentioned that there's nothing like a well-printed photo that you are actually able to hold in your hand. However, it is certainly the case that the digital transformation has made for easier shareability and longevity of media content. And it has helped out with a variety of other aspects of running a successful production company.
"The digital world has also made it must easier for people to do business with me in regards to estimating, invoicing, and payments," Lemke said. "I use QuickBooks Online, which allows me to send an invoice the client can review and follow a link to a secure payment portal. Although I do accept checks, I do my best to make it more convenient for them to pay electronically online, which most of my clients do."
There are no signs of slowing down when it comes to digital. As we move into the future, we can expect both videography and photography to far exceed our expectations in terms of what kind of content they are capable of achieving. But it's also about what digital can continue to do to help businesses thrive. For Matthew Lemke Photography, there is a lot to look forward to.
"[What excites me is] the consolidation and improved efficiency. The possibility of marketing and selling stock imagery. Having more of my interactions be branded. And making myself easier to do business with," Lemke said.
The Power of Networking
Networking is an essential part of career growth. You are able to go to workshops and conventions, and join organizations that mean something to you. It helps you meet people at various professional levels. Once you have done work with someone that you have networked with, you can even further your reach as they talk to others about your business.
"For the last many years, honestly a lot of my work has come from word-of-mouth and networking," Lemke said. "My six-plus year membership and involvement in the Women Communicators of Austin has been very fruitful."
Lemke has seen how much of an impact going digital has made on his business. Still, he understands the importance of face-to-face interactions. Given his line of work, with him being the man behind the camera, this makes sense. As a photographer, you are simultaneously selling your work and selling yourself, so you need to be able to form those genuine connections.
"I get a small smattering of people finding me from Google searches, but the bulk of my business is from repeat clients, referrals, and ongoing networking," Lemke said.
To learn more about potential photography and video services for your business, visit Matthew Lemke Photography.
Comments are closed.