3 Tips for Increasing Your Site Traffic Through Mobile UX Optimization
By Maisie Cantrell, Thursday, May 6, 2021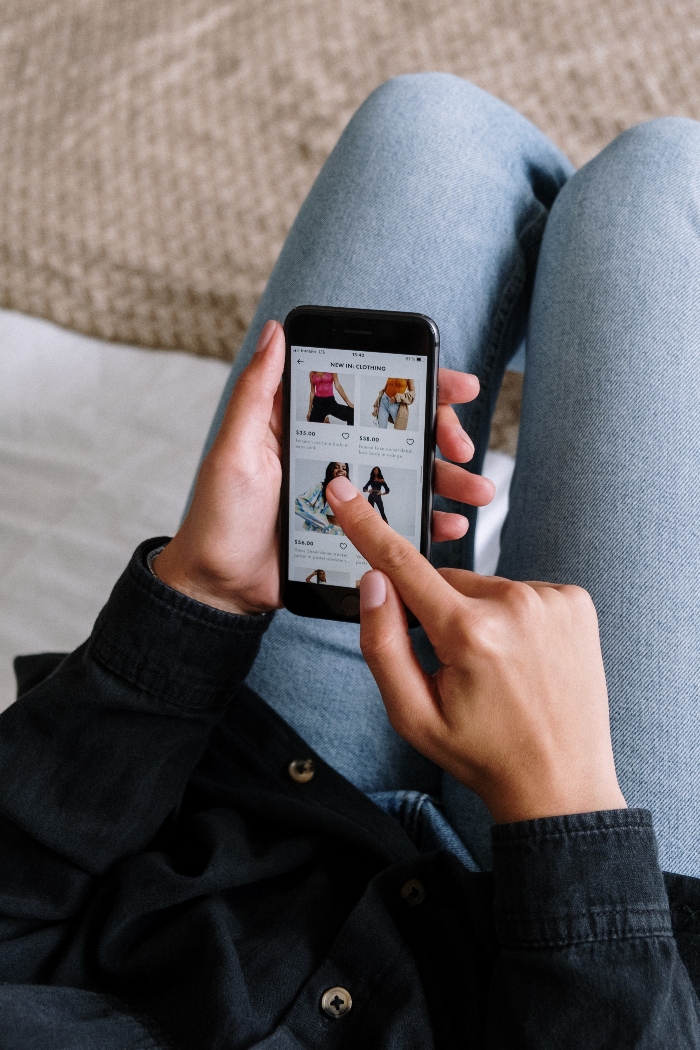 According to SEMrush, 2020 saw a 22 percent increase in search traffic when compared to 2019, and 66 percent of all website visits in that same time period came from mobile devices.
Things are going mobile because convenience is king. Consumers want to be able to find the nearest taco stand from their current location. They want instantaneous answers to their questions. People want what they want, when they want it – and mobile devices are exceptionally good at delivering that. All of this illustrates why having a well-designed mobile site is crucial for enterprises that wish to be successful.
While most modern-day marketers recognize this mobile shift, many businesses are a little slower to fully accept and understand the power of a mobile responsive web design when it comes to SEO.
---
"…today's organizations simply cannot afford to ignore the benefits of optimizing their websites for mobile devices."
---
That said, today's organizations simply cannot afford to ignore the benefits of optimizing their websites for mobile devices. With the steep surge in mobile search traffic and March 2021 marking the beginning of Google's switch to mobile-first indexing for all sites, mobile responsiveness is more important now than ever for increasing your website traffic. Your site's user experience (UX) has been a driving factor in determining its search engine result (SERP) rankings for a while, but with mobile sites now being more closely scrutinized by Google for SEO ranking purposes, good UX isn't just for desktop sites anymore.
Read on as we discuss a few tips for optimizing your mobile site's UX to keep your users happy, boost your SEO rankings, and increase your site traffic.
TIP #1: Optimize Your Mobile Site to Make it Faster.
Slow page load times can negatively impact your site's SERP ranking, resulting in a sharp downturn in site traffic. This can make it difficult for new customers to find your business online, as consumers often do not want to have to sift through page after page of search results. Besides the impact that it can have on your site's SEO, slow page load speeds can also seriously hurt your chances of generating conversions. A slow website tends to feel even slower when it's being viewed on a mobile device. It isn't all in your head, though; it's true that certain design elements and types of content can actually slow the mobile version of your site down. Let's take a closer look at what features might be causing your site to lag.
The Biggest Contributors to a Slow Mobile Site
The two main causes for slow mobile site load times include:
Images: To ensure that your mobile site loads as quickly as possible, it's important to make sure that you reduce your image file sizes by compressing or resizing your images.
Videos: To prevent videos from slowing down your website, you should consider embedding lower quality or smaller videos to decrease the amount of data that is required to load them on a mobile device. Just be sure that the video doesn't become so low-quality that the viewing experience is significantly impacted on the desktop version of your site.
TIP #2: Simplicity is Key.
All of us have likely experienced the annoying layouts and difficult navigation menus of non-mobile responsive websites while on our smartphones. Having to zoom and reposition your screen just to be able to see a site's content can be quite irritating for users, causing them to leave the site in search of another one that offers a better mobile user experience. Keeping things simpler is usually the way to go when it comes to designing your mobile site. In addition, some things you should always remember about your website's content include:
You should consider the perspectives of both mobile and desktop users to create valuable content that satisfies both of their needs.
Your mobile site's CTAs should be well-marked and easy to press (think large tap targets).
Your text should always be in a somewhat large and very legible font so that mobile users aren't struggling to view your content on their relatively small screens.
TIP #3: Tailor Your Content to Your Audience's Needs.
It's important to note that a mobile user's search intentions are probably very different from that of a desktop user, even if their search queries are similar. For instance, a mobile user that Googles the phrase "Chinese food" might be looking for a phone number to place a takeout order. A desktop user that searches that same phrase, on the other hand, is more likely to be seeking delivery options instead of curbside services. The takeaway here is that you should always be sure that you're creating your mobile site's content based on what mobile users need and your desktop site's content based on desktop users' needs.
All too often businesses forget to look at their site in a mobile context, leaving mobile users frustrated and ready to bounce to the next website. Focusing on improving your mobile site's user experience can work wonders for your SEO and site traffic. Search engines want to provide searchers with a satisfying experience, and so should you.
Interested in making your website more user-friendly and/or mobile-responsive? Reach out to us at WEBii today to learn more about our experience with mobile responsive web design and development, along with our various SEO approaches that are designed to help you maintain top-ranking positions on Google.
Comments are closed.