Looking Ahead: How to Adjust Your SEO Strategy Following a Global Pandemic
By Maisie Cantrell, Tuesday, June 23, 2020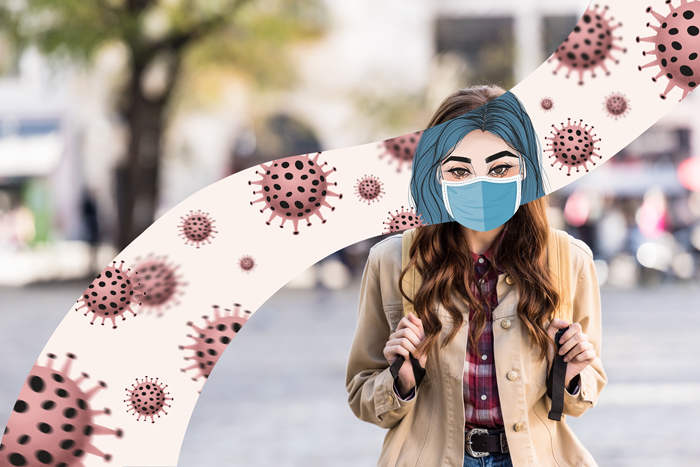 2020 has hardly made it to halfway over and COVID-19 has disrupted nearly all aspects of life. People must make major changes to their everyday lives in order to adapt to the new normal, while businesses have to brace themselves for the negative economic impact that the pandemic will cause (and already has). For companies to best position themselves through this time of uncertainty, it is worth revisiting their original SEO strategies for 2020. You must have a deep understanding of the role of SEO in this rapidly changing environment to better guide your short and long term SEO efforts. Below are some of the short and long term considerations that are important in adapting your firm's SEO strategy to effectively combat the virus's negative impacts.
Short Term SEO Considerations
Adapting to significant shifts in search behaviors
Consumer and search behavior are changing rapidly alongside new developments regarding Coronavirus. Businesses that are deemed essential (such as grocery stores, pharmacies, etc.) will likely see an influx in search interest for their products and services. Non-essential companies, however, might experience a large drop in search interest, as consumer priorities are shifting quickly. Firms should closely monitor organic search sessions and conversion numbers for the foreseeable future, while also updating forecasting and historical reporting to reflect the impact of COVID-19. Keep an eye on Google Trends, Google Search Console, and other keyword tools to better understand shifts in interest and behavior regarding relevant keywords for your brand and industry. In addition, monitoring website performance can help you to better comprehend how users are converting.
Understanding SEO's role in marketing during the pandemic
Unlike most paid channels, SEO usually cannot shift short term priorities immediately. In other words, while the short term may require marketing channels to react in real-time due to the impact of the pandemic, the organic, long term nature of SEO should be heavily considered when evaluating marketing priorities. As an organization, you should also consider evaluating paid and organic coverage for the next several months to better balance your marketing strategy in response to COVID-19.
Prioritizing content that will encourage consumer awareness and consideration
With consumer behavior likely to shift from actively converting over the short term, you should focus on targeting traffic through content that promotes the awareness and consideration stages of the buying process. This can be done by developing SEO-driven informative content that is centered around your products and services. This can even work to reinforce your brand's expertise, authority, and trustworthiness in future consumers' eyes.
Long Term SEO Considerations
Begin executing your Holiday 2020 initiatives
While the nature of this pandemic requires organizations to think about how they can plan for the next several months, businesses also need to be actively working through efforts for future initiatives. This enables firms to ensure that they are best prepared once the economic outlook starts improving. Because consumer spending has taken a dip since the pandemic hit, businesses should leverage the long term nature of SEO to make sure that their brands are appropriately optimized and positioned well before periods of increased consumer spending (like the holidays). Your business might see short term losses in the next few months, but future planning for upcoming initiatives can ensure that your company is ready for a potential economic upswing.
Transform your current operations to be more digital
The largest impact that Coronavirus has had on the world around us is the lack of social interaction. Physical locations are beginning to reopen, but many have closed again due to spikes in COVID-19 cases. Supply chains are disrupted, physical locations must find another way to deliver their products and services, and everyday life for everyone has been severely impacted. In the wake of the virus, businesses are forced to quickly evaluate the digital transformation of their offerings. Conferences have shifted to digital video streams, movie companies are releasing films onto streaming platforms, and other firms have had to seriously reconsider how they can reach customers while social distancing. In order to better prepare for any other future emergencies and ensure long term business health, companies should use this pandemic as an opportunity to expedite their digital transformation.
When it comes to data and analytics for businesses, brands should be mindful that sessions and impressions may take a dive, but if rankings are maintained, then these declines can be attributed the impact of the virus on search interest. If you see troubling trends in your firm's data and analytics, it may be time to enlist the assistance of Austin SEO experts. A trusted third-party SEO-driven content marketing company can help your business thrive in this unprecedented time. Companies like WEBii can help you with all of your search engine optimization endeavors to help you maintain brand relevance and increase conversions once the market is more predictable.





Comments are closed.