4 Simple Ways to Reverse Shopping Cart Abandonment
By Ruth Hawk, Monday, October 14, 2019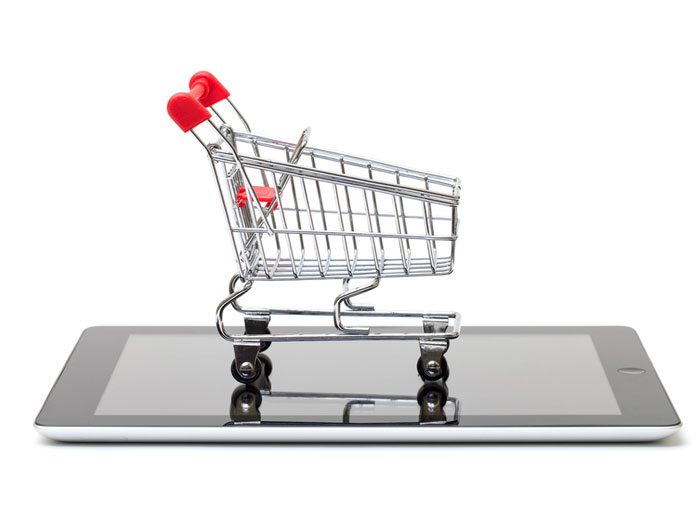 Shopping cart abandonment is a common problem among e-commerce websites. Overall, about 78 percent of people abandon a shopping cart after adding one or more items. Sometimes, they leave before beginning the checkout process. At other times, they leave at some point during checkout. Either way, these lost customers represent lost profits. For businesses willing to put in some extra effort, however, they also represent a rich opportunity to increase conversions and ROI.
There is no need to engage in complex website redesigns or expensive marketing efforts in order to reverse shopping cart abandonment. Instead, adopting a few quick fixes can help lower rates of abandonment on your site.
List all relevant fees on product pages.
Almost a quarter of all shoppers report leaving items in their carts because they encountered unexpected shipping costs or other fees. These expenses drove up the cost of their purchase past what they were willing to spend.
The best way to prevent this problem is to be upfront about your shipping fees and other expenses. Try putting all relevant fees on product pages. For example, calculators can help customers determine shipping fees and taxes for the items they hope to purchase.
In addition, you may want to clearly list whether or not an item is eligible for free delivery. Some sites offer free delivery for purchases over a certain amount. However, not all items are eligible for free delivery. Customers do not want to collect the right amount in their carts and then find out that one or two items do not count toward their cost total. Instead, tell them on the product page what counts toward free delivery and what does not.
The clearer you are on product pages about fees, the less likely you are to deal with customers leaving your site after adding items to their carts.
Eliminate registration requirements.
About 34 percent of shoppers leave a site because they were asked to create an account before completing their purchase. While the data might be helpful for your business, your insistence on gathering that data at checkout might be losing you money.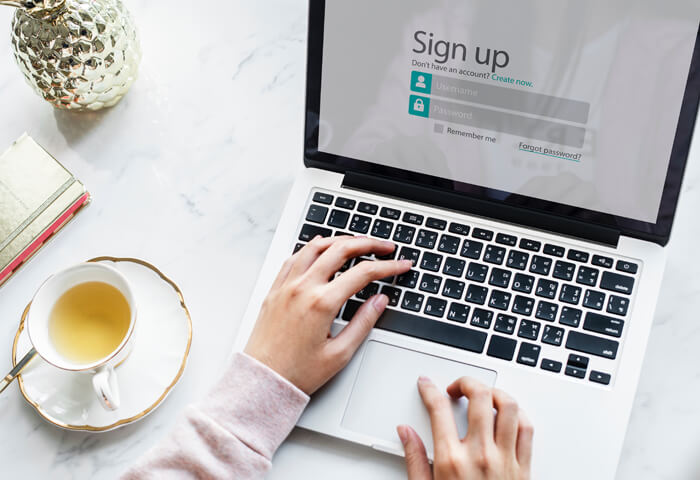 Consider eliminating registration as a requirement for checkout. If you must ask for information, simply ask for an email address before allowing the customer to pay for their order. Removing registration requirements does not mean you cannot gather this information. Simply save your request for a better time.
For example, many websites give customers the option of checking out as a guest and creating an account later. If they choose the guest option, you can always ask for account registration after they complete their purchase. Not only will you have already earned their business, but a positive buying experience with you may encourage them to go ahead and sign up.
SEE ALSO: 10 Checkout Tips for Improving Your E-Commerce Conversions
Add trust signals to your e-commerce website.
Many customers choose not to complete the checkout process with an e-commerce website because they do not trust the site. For example, a site that loads slowly or crashes, particularly on the payment page, will raise red flags with customers. You can expect these issues to send them running to another site.
If you want to reverse shopping cart abandonment on your site, you must create strong trust signals with your customers. For example, you must create a web design that allows your pages to load quickly. Load times of less than 3 seconds are preferable. In addition, you need to make sure that your website can handle the amount of traffic you expect to experience. Make sure to account for days when you may have greater-than-average traffic (e.g. Black Friday).
Once you are sure your site pages will load quickly and reliably, you can add other trust-building elements. For example, becoming VeriSign Secured is a quick way to reassure customers that your site is ready and able to protect their sensitive data.
Go through your checkout process to identify areas of shopping cart abandonment.
Confusion over the checkout process is a common reason for potential customers to leave your website mid-purchase. If you notice that many customers are leaving their shopping carts without completing purchases, check for areas that might be distracting or confusing them. The best way to locate these problem spots is to go through the checkout process yourself.
As you go through the process, try to think like your customer. As you do, notice any places where you may get distracted. For example, does your website offer links to other products. Are these links pointing to locations on your site that are sending customers down a rabbit trail? Also, look for steps that might be confusing. You may find that your payment options are difficult to see or that it isn't clear when the customer is completing their order.

Google Analytics can also show you where, exactly, in the process, people are leaving your site. If you find that many customers abandon their carts when asked to review shipping options, for example, you will be able to address that part of the process. Once these trouble spots are identified and amended, you may see reduced rates of shopping cart abandonment. 
Finding out that people are leaving items in their shopping carts can be distressing, since it represents lost sales and potentially unhappy customers. However, you can amend this problem by implementing some relatively simple fixes. By listing relevant fees on product pages, eliminating registration requirements, adding trust signals, and evaluating your checkout process for issues, you can make the checkout process simpler and more appealing to potential customers.
If you need help with evaluating the performance of your e-commerce website, you might consider hiring a usability and user experience consultant. This kind of expert will provide deeper insight and possible fixes.
Comments are closed.