WEBii Recognized as a Leading Austin IT Services Firm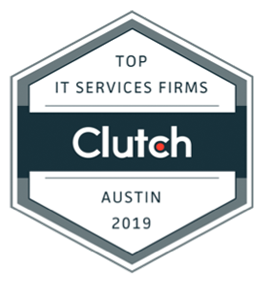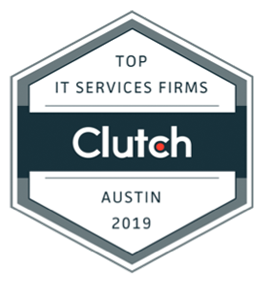 At WEBii, we believe that we are an extension of your business and we offer web development consulting services, content marketing, and web design services that keep your company up to date with the latest available technologies. We have been striving to be a top service provider since we opened for business in 1996 and we have some exciting news to announce!
Clutch has recently named us a Leading IT & Business Service Firm in Austin for 2019. We are very proud of this distinguishing award and we take pride in our firm's dedication to providing excellent service to all our clients. Clutch is a B2B reviews platform covering a wide range of companies in a variety of operational locations and core operations, evaluating them based on their customer satisfaction, brand strength, and overall ability to deliver service. We were selected by Clutch to be a part of their list of leading IT & Business firms and were listed as among the top firms providing SEO services in Austin due to our proven track record of excellent service in our field.
"What an honor to be included among the top companies in our space. It's right in line with our values to serve customers with high quality relationships that help their businesses succeed for years to come." – Jacqueline Sinex, Managing Director, WEBii
Clutch has been a valuable resource for us by providing in-depth customer reviews on our online profile. Take a look here at what some of our previous clients have to say regarding our service:


We are also very excited to announce our features on The Manifest and Visual Objects, two of Clutch's sister sites that help firms navigate the buyer's journey. Our high-quality work record has granted us a spot among the top web design companies on this site. This award along with our profile on Visual Objects amongst some of the best web designers across the globe reflects the accomplishments that we've been able to achieve as a firm since we started our operations over a decade ago.
Overall, we are excited to continue as a leader in our industry and we cannot thank Clutch enough for honoring us with this highly sought-after award. We would like to give a special thanks to our team and all our previous clients for helping us achieve our success!





Comments are closed.