Survival of the Fittest: How to Get it Right in the Covid-19 Recession
Friday, November 13, 2020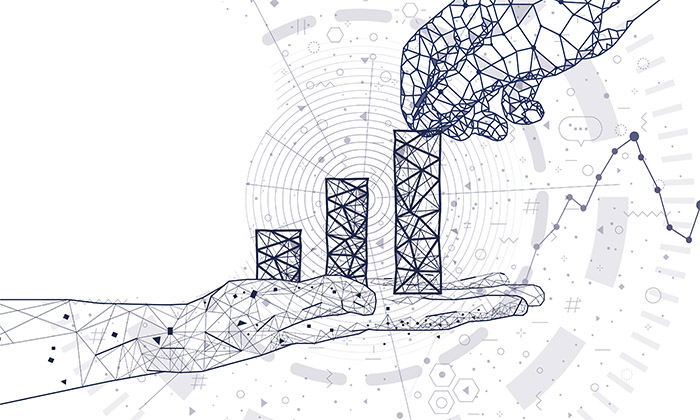 At this point, we've all heard it: You have to be adaptable to survive the challenges that COVID-19 has presented us with. As an individual, this could mean homeschooling your little ones or working from home for the first time. For businesses, however, there is a lot more that goes into keeping your company viable during these trying times. With the Coronavirus showing no signs of easing up any time soon, it only makes sense that you position your business in a way that allows for flexibility and, ideally, success. Below are some of the ways that you can prepare your business for the long-term economic effects of COVID-19.
How Can Your Business Level Up During Covid-19?
All of us can probably agree that there have been moments where we have felt ourselves slipping into a state of uncertainty since the COVID-19 outbreak. Enterprises are especially perplexed, as they have to figure out ways to comply with safety guidelines, make their budgets stretch, and get their products in front of consumers. Outlined below are some key tips for keeping your business agile and competitive during the Coronavirus recession.
E-Commerce is the New Brick & Mortar.
Companies are being forced to move into online spaces that they may not have considered pre-pandemic, expediting the digital shift that we all knew was coming eventually. E-commerce is a great way for businesses to get their products out there without having to worry about everything that comes with owning a brick and mortar store during COVID-19, including paying rent, enforcing safety rules, and keeping everything properly sanitized. If you haven't already made the jump to sell online, you are in for a rude awakening. To illustrate the impact of the Coronavirus on in-person shopping, the Downtown Austin Alliance studied weekend foot traffic on the normally bustling Congress Avenue in Austin, Texas. The results showed that the foot traffic clocked in at less than half of what it was in 2019, meaning that businesses with storefronts there are suffering big time.
"The results showed that the foot traffic [on Congress Ave.] clocked in at less than half of what it was in 2019, meaning that businesses with storefronts there are suffering big time."
On the flip side, E-commerce sales are booming. In fact, according to the U.S. Department of Commerce Data, in the first six months of 2020, consumers spent 30.1 percent more online than they did last year. Are you thinking it's time to finally build that E-commerce site you've been putting off? Smart choice.
Margins are Slim, so Invest Wisely.
Since the pandemic began, business demand has dropped, putting enterprises under great pressure to cut costs. For example, some businesses are choosing to embrace cloud technology to scale down applications that aren't being used, while upping their spend in strategic marketing initiatives (such as customer engagement, loyalty programs, and so on). It is also important to recognize that it doesn't matter if you have a beautiful and engaging E-commerce website if no one sees it. This means that your marketing dollars should go towards getting your products or services in front of consumers first and foremost. Investing in things like search engine optimization (SEO) can help you to promote the online business you worked so hard to build, resulting in more traffic, conversions, and sales.
Find New Ways to Deliver Your Offerings.
As stated previously, storefronts are suffering right now. Finding alternative ways to get your offerings to consumers can be the difference between bankruptcy and a success story. Depending on what you're selling, there are several approaches you can take when figuring out new ways to deliver your products.
Physical Goods Can Sell During Covid-19 Circumstances
If you have a physical good, go the route of E-commerce. As discussed earlier, this makes it easier for people to buy what you have. To start selling online, leverage Amazon, Shopify, or even better – your own website.
Services That Innovate Will Thrive
Selling services during the Coronavirus outbreak is all about repositioning your business so that it is conducive to social distancing. For example, when public gyms began to close, there was a boom in virtual online fitness sessions. As personal trainers and other fitness gurus began to recognize this, they seized the opportunity to turn it into an alternative way to supplement their normally in-person jobs.
Contactless Delivery
Since February, most of us have become very familiar with no-contact delivery. Many restaurants are choosing to go this route, as it is a great way to cut back on physical contact while still generating plenty of business. For restaurants that failed to adopt this form of service, the outlook is pretty bleak. According to a recent report, consumers' ordering habits in 2020 have shown a rise in demand for contactless options. Again, having a functional website that facilitates this is crucial for surviving the economic downturn caused by Coronavirus.
Putting together an engaging website is no easy task, never mind doing it in the midst of a pandemic. With all of the chaos that COVID-19 has brought with it, it is natural to not know what to do next. With that said, businesses cannot blindly embrace the uncertainties of the future without making any changes to their current ways. Converting your brick-and-mortar locations to online stores, spending money on effective marketing, and finding alternative ways to get your offerings in front of consumers are all great ways to navigate the challenges of the virus. At WEBii, we can help you do all three. We live and breathe web development, design, and SEO, all of which can position your company for success in the Coronavirus recession when done well. Partner with us on your journey through the pandemic and watch your business do more than just survive – watch it thrive.





Comments are closed.