3 Reasons to Kiss Your Web Hosting Company Goodbye
Is your web host on the decline?
When WEBii was started in 1996, the mission was to bring high quality web hosting solutions to all businesses.  After years of technology advancements, it surprises me that small businesses are still being plagued by poor web hosting experiences.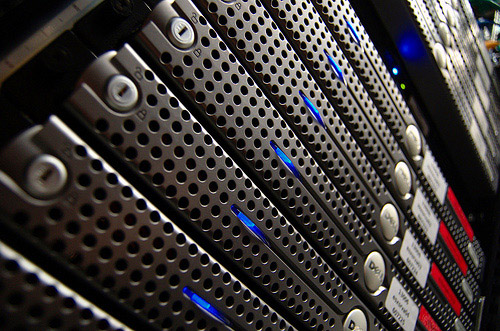 #1. UnResponsive Customer Service
I have heard website owners complain of going days without hearing back from their web host technical support, or even weeks.  Even if the question is trivial, there should always be a trained support staff professional able to email or call the customer back.  At WEBii, we guarantee no later than 24 hour replies, but we have always beat that with an average response time of less than 1 hour.  This willingness to simply reply with help should not be amazing;  it should  be expected.
Even large companies that have thousands of customers are guilty of being unresponsive.  In fact, some web hosting companies grew quickly and then started failing just as quickly when they became overloaded with problems.  This can be due to a lack of preparation and overselling, and from low quality technology that eventually hits its limits and causes unexpected chaos for technical support staff.
Many web hosts are operations that focus on automation rather than customer service, and many are resellers of other companies who have little interest in going the extra mile to serve the end user.  When a truly urgent problem occurs, a web host technical support team should respond as immediately as possible and work closely with the customer to resolve the issue.  If you cannot count on your technical team to be available when your website is down, it could be detrimental to your business.
#2.  Website Downtime or Service Interruption With No Explanation
Sure, technical problems will occur.  Technology is not perfect and it is possible that your website will experience a little interruption at some point.  These incidents should be rare with a quality web hosting company.  But more importantly, the technical support team should be able to immediately investigate and work toward a solution and they should cooperate with you and keep you informed.
There have been cases with both large popular hosts and with small hosts where servers were down for several days or even weeks.  In some cases, the customers were never given an explanation or assistance in understanding the problems, and they were also not given any estimated time when their service would be back online.  This story is not as uncommon as you may think.  One such hosting company in the early 2000's grew to over 10,000 customers, and then went offline overnight, with only a short letter posted on their homepage saying farewell.  Thousands of customers were left without a backup of their website and were forced to start over with a new hosting provider and a new web design.
#3. It's Not Their Day Job
There are many talented and kind IT professionals who manage servers and allow select customers to host websites in their network.  But they are not truly a web host, and they probably don't want to be.  A business website is an important tool, not just a commodity to take for granted.  While you may trust the individual managing the server, you probably also respect their time needed to do their primary job and recognize they are not always available to help you with technical support or email services.  When a major issue arises and you need help with your web hosting configuration, you need peace of mind that a quality team of web hosting professionals is just a phone call or email away, and that your questions can be answered the same day.





<< Are Keywords Still Important for SEO?
One response to "3 Reasons to Kiss Your Web Hosting Company Goodbye"