The Value of SEO Campaigns
Thursday, February 10, 2011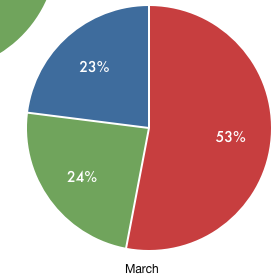 The other day as I was browsing the internet, I came across some very interesting statistics about the effectiveness of SEO campaigns. According to various articles that I had read online, approximately 60% of search engine users click on a link that is on the first page. Meaning, unless your site is listed on that front page, your chances of generating traffic and business are significantly less than your competitors.
Along with this, statistics showed that people placed the their reliance on choosing a site based upon whether or not it was listed as a paid advertisement. 77% chose organic site listings over paid listing. This again further validates the importance of having your site naturally show up on the front page of search engines as opposed to simply paying for it.
What this means to you. In order to get an edge on your competition, you may want to strongly consider starting an SEO campaign. Here at Webii, we are proud to offer our services. Using tools such as Social Media, Blogs, Tags and Links, we will help make your site more visible and as a result generate more business.
Some of our clients are noticing immediate results in the first month of their campaigns. Here are some actual Visibility Statistics from one of our client's report. The Chart below show's how many listings they had in those positions on a search engine. It depends upon the search engine settings, but generally there are about 10 listings per page.
| | | | |
| --- | --- | --- | --- |
| Visibility Statistics | | December | January |
| Listings in 1st position | | 6 | 2 |
| Listings in top 5 positions | | 12 | 15 |
| Listings in top 10 positions | | 16 | 26 |
| Listings in top 20 positions | | 28 | 44 |
| Listings in top 30 positions | | 33 | 59 |
As you can see, in just the first month of service their visibility is growing significantly. If you are thinking about making that next big jump to make others more aware and knowledgeable about your business, give us a call today. We will be happy to speak with you about the right options for you.





Comments are closed.