Interesting New Web Applications in 2015
By Jacqueline Sinex, Friday, February 27, 2015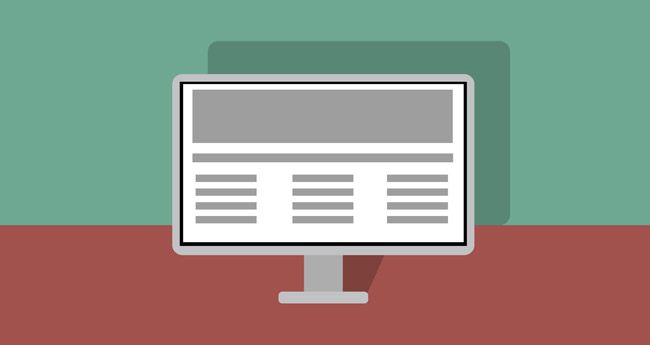 UPDATE: Since the publication of this article, Class Spider is no longer available.
Great Online Tools that Pave the Way to Better Life and Work
In the custom web development world, I am often bombarded with software. Software to manage our projects, software to manage my calendar, software to communicate with my team, applications that manage my customer database, and more.
A lot of this software is cloud-based – meaning it is a hosted application that I can access via the Internet from anywhere using my phone, tablet, laptop, or office computer. A lot of these tools made a major impact on my ability to be productive and less stressed.
So I set out to interview founders of interesting new applications that just might make your life and work better, too.
Ready, Set, Love

Created by counselor John Howard, Ready, Set, Love! is an online program that helps people have awesome relationships. We support existing couples to improve communication, connection, and intimacy with guided exercises developed by a leading professional and informed by cutting-edge neuroscience.
Where did the idea of your app come from?
John says:
I was seeing the power of this new science with couples in my office. They were making breakthroughs that helped them communicate better, love more, resolve conflicts, and manage differences skillfully. I have a friend, Carrie Contey, who had an online program for parents, and I wanted to put these exercises and tools into an online accessible form for couples.
Who should be using Ready, Set, Love?
Partners who want to take their relationships from good to great; who want to learn tips and tricks from the new science to make their lives more fun, more connected, and have less stress in communication.
What is the number 1 benefit people will get from using your application?
An awesome education in connection, an improvement in their relationship, and an understanding of the aspects that make for a great, long-term relationship. (He couldn't land on one – there are too many good things!)
Do you have future versions or features planned?
John says:
Yes, we are developing a program for singles navigating the dating scene, as well as for college students exploring what it means to have healthy relationships. We will be offering a subscription to other great content including video interviews in my office with interesting experts.
John will be at SXSW EDU this year, and he is available for phone calls from investors or community members enthusiastic about this concept.  "I'm always interested in speaking with folks passionate about improving relationships who want to be involved in bringing new science to a mass audience through online programs." Learn more through John's website or call 512-469-0535.
Class Spider

Professional software developer and consultant Paul Taylor of PT Technologies created Class Spider out of a need. He was trying to find a specialized dance class in the area and found it difficult to get the right information quickly. When he finally located a studio, he discovered the classes had little exposure despite the business's large investment in direct mail marketing.
ClassSpider.com is an online marketplace for finding classes both local and online. The mission of ClassSpider is to make it easy for users to find classes in the following areas: Continuing Education, Professional Development, Skills Training, and Hobbies. This is achieved by offering a large selection of classes from different sources allowing users to compare results and decide on the class that best fits their needs.
Founders include:
Paul Taylor: Founder, Software Architect with over 15 years designing enterprise-level software
Pradha Jasti: Co-Founder, Software Engineer with over 18 years of experience
Where did the idea of your app come from or how did this concept begin?
Paul says:
I was interested in taking a dance class here in Austin and started by doing a google search. While it did list some companies that offer dance classes, I then had to dig through the companies webpage to find out when and where the classes were offered and how much they would cost. I visited a couple more sites because I like to comparison shop and found that the information was not consistent. Some sites might list dates and locations but they wanted me to call or email them to find out how much it would cost. I also check Facebook and craigslist however neither gave me all the information I needed to make a decision. That gave me the idea to create a website to make finding classes outside of the school system as easy as using a website like
autotrader.com
or  
travelocity.com
Who is the target market?
The target market for the Class Spider is anyone who fits the following four categories:
1. Professionals are required to take continuing education credits in order to maintain their license. this includes lawyers, doctors, nurses,  physicians, accountants, etc.
2. Professional development such as Management Training, Business Development, and Team Building classes.
3. Skills Training such as Plumbers, Electricians or Interior Decorators
4. Hobbies such as Knitting, Cake Decoration, Dancing or Skating
We are currently focused on the Austin market.
What is the number 1 benefit people will get from using your application?
Users will be able to quickly find or discover new classes available to them in their area. The search results list information about each class such as price, location, date, number of continuing education credits.
The project is in the early stages, and the founders will be speaking at TechBreakfast 2015 SXSW Spectacular, Saturday, March 14th, 9 AM – 1:30 PM. Follow @classspider on Twitter for updates.
Mimiran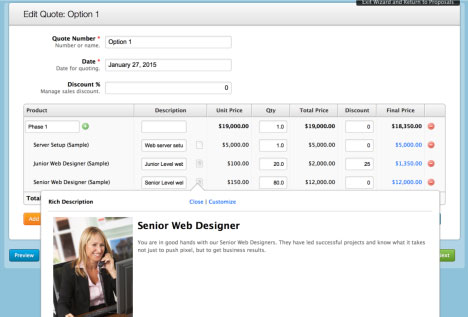 Mimiran is a robust online application that can streamline business sales and increase conversion. It provides tools to create and track proposals and helps companies go paperless.
"Mimiran helps you grow your business by moving your proposal process into the cloud. You never have to worry about who has the latest template, if your pricing is right, or wonder whether a prospect has read your proposal. You can even use Mimiran to capture more leads from your service's web pages.
"You can win business before the competition can even respond, and you can increase the revenue per deal with systematic pricing and multiple options within a single proposal," says Reuben Swartz, founder.
Where did the idea of your app come from?

Reuben says:
I have a consulting background myself, and while writing proposals wasn't that hard, I hated not knowing if a prospect had even read them, and therefore not knowing if and when a project would start. I never knew whether I needed people ready next week, or if I wouldn't need them for 3 months.
(I should admit that while writing proposals wasn't really that hard, I did once send a proposal to a Fortune 50 company with the wrong customer name in one paragraph. I was very embarrassed, of course. Not sure if I feel better or worse seeing this problem in many of my customers' proposals when I help them get set up in Mimiran.)
I did sales and pricing consulting for Global 2000 companies, so we often built simple quoting tools. One customer was happy to be able to quote a price with a few clicks, and someone on the sales team expressed gratitude. ("Thanks, you've solved 25% of my problem. The other 75% is putting this quote into a proposal.") I'm supposed to tell you that this is when the lightbulb went off, but I'm pretty dense, so it didn't.
Only later, when a prospect asked me for a proposal, and I opened up my Word template and my Excel pricing spreadsheet, did I realize that if I put the whole proposal process online, I could not only streamline creating the proposal, I would know when prospects were reading it. With young twins at home, I probably wasn't thinking too clearly, but I decided I'd write a simple proposal tool to test out the theory. (I had learned the hard way to ask when the prospect needed the proposal, instead of promising it the next day and wondering why they hadn't signed it. In this case, I had two weeks.) So I created Mimiran version 0.1 Alpha and sent off a simple proposal.
When I got the email notification that the prospect was reading the proposal (this was the big problem I was trying to solve), I clicked the link in the email to jump into my view of the proposal. When the prospect had read each section, I called him.
"I'm so glad you called. I was just reading your proposal." This was already a big improvement. "It looks really good." (I was getting better at actually showing the customer how I could solve their problem, instead of just writing a bunch of MBA-speak that I'd have to explain later over the phone.) "I just have a few questions."
We discussed his questions and soon had mutually agreeable clarifications. He asked me to send him a new version when I had the chance. I said that if he went back to the section in question, he'd see the changes. Deals signed a few seconds later.
I thought, "wow— this is so much better than what I was doing before— surely other companies could benefit as well."
Who should be using Mimiran?
Small and midsize services companies that are looking to grow.
What is the number 1 benefit people will get from using your application?
You get to spend more time and make more money doing what you love to help customers, while Mimiran helps take care of some of the sales and marketing work you need to grow your business.
Do you have future versions or features planned?
Software is never done. There's a wish list of features a mile long, but the product is already delivering great results.
You can meet Reuben at many Austin gatherings, such as Austin Sales, Proposals and Pricing Meetup, ATX Business Owner's Meetup, and the Austin Chamber of Commerce.
Do you know of another neat web application popping up on the scene? Share your suggestions and stories.
Comments are closed.