Big Changes in Domain Names
Thursday, February 6, 2014
There have been significant changes in the way domain names are managed and priced in recent months.  Don't be surprised if thousands of unsuspecting domain name owners will experience bad consequences, including the sudden suspension of their domains.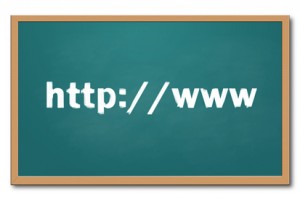 One of the big changes comes from ICANN's attempt to verify domain owner contact information.  ICANN associated domain registration providers have been sending reminder updates to domain owner email addresses for years, asking them to review all their contact details in the WHOIS records and update them.  The challenge is that too many domain owners are ignorant of the tools needed to do this, or they have misplaced that information.  Or, more commonly, their email address has changed and the one in the WHOIS record which the agency is trying to contact is not being reached.  And there is probably a hefty amount of domain names registered by spammers or abusive companies that use phony or short-lived email addresses.
Perhaps they were frustrated about being ignored, or perhaps they were tired of email bounce backs.  Regardless, new more severe consequences have been put in place.  If the registry cannot reach the owner with confirmation to verify their contact details for the domain name (after a certain amount of days), the domain name will be automatically suspended by the registry.  This means the domain name will suddenly stop operating, along with any website or email it is tied to, which will cause surprise and frustration for business owners.
Rates have also increased dramatically across the board for various top level domains.  Some more "exclusive" top level domains such as .pro will increase rates so high that many providers have stopped offering them.  And some newer extensions (like adult content domains) can be over $100 per year.  Privacy features that were once free or low cost may now incur a significant extra fee as well.
What You Can Do
Check on your domain's WHOIS record to ensure that all of your contact information is up to date, especially your email address.  Make sure you have your current login information for the domain name in a safe place of reference.   If you don't, or if your email address is out of date, be proactive and contact your domain registration provider.
Be aware that you will eventually receive emailed updates about your domain name records and be asked to "confirm" your information. This may include clicking on a link.  Make sure the email is legitimate (from your provider) and follow the confirmation instructions to avoid a sudden domain suspension.
And lastly, keep your domain renewed for an extended period of time, longer than 1 year.  This is more efficient for you, and usually better for your search engine marketing, and it gives you peace of mind that the domain name will not unexpectedly expire in the middle of your busy season.





<< Are Keywords Still Important for SEO?
Comments are closed.