Online Strategies for Experts and Presenters
Tuesday, February 11, 2014
Painting Yourself as the Brand & Getting More From Your Website
Individuals who offer a professional service that revolves around them as a brand have some unique website needs.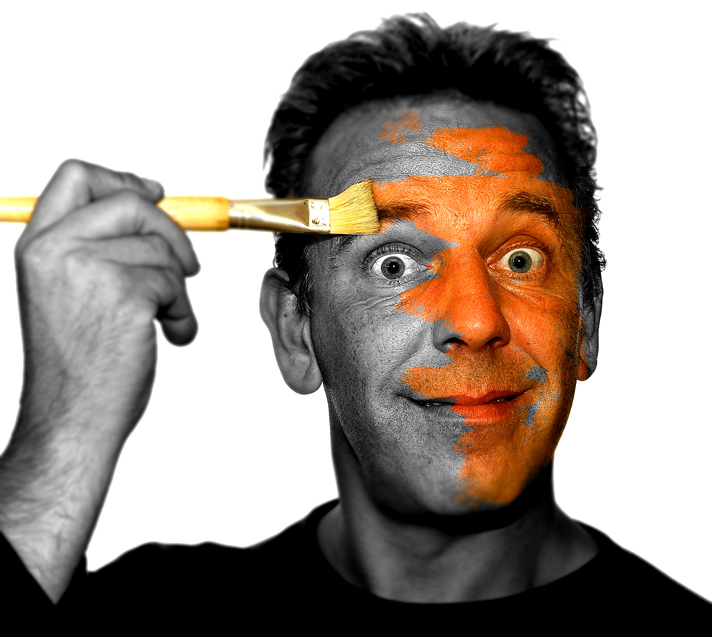 Putting the Personality Into the Website Design
Even when there is a business entity with a company name, the true brand is the individual.  The moment that the visitor reads the homepage, they should be able to connect with that personality.
Take some time to analyze what is unique about your personality and the way you do business.  Are you a strong, conservative type who gives executives advice?  Are you a vibrant, colorful person who speaks in front of large crowds? The messaging that you choose and your photography should reflect this.
Yes, you should have portraits of yourself on the website.  Your image helps visitors connect with you even before they have met you.  When your photography is done well, it will reflect some of the personality and feeling that you want to convey to your audience.  It will help your website be approachable from the start.  This starts the trust-building relationship, so the visitor will continue reading and exploring the site.
Packaging the Service & Attracting Leads
Professionals like business consultants, speakers and coaches offer services that are intangible, but there are creative ways to package offerings with appropriate website placement and messaging.
Many presenters will offer a small trial offer or a free item as a first-step engagement tool.  For example, this item could be a white paper, a phone call, a set of CDs or a book.  These can be used as a tool to convince the visitor to fill out a form and register for your site, allowing you the ability to track and communicate with that person.
The offer does not have to be free.  It could also be a simple low cost item that gives them a "teaser" version of your full services.  A marriage counselor published a series of materials on CDs and sold them on his website for a package price with a special discount for first time customers.  After the first online order, the customer continued to be informed in email newsletters about other products he could up-sell to them at full price.
Tips for Speakers and Presenters
I recommend capturing some good photos of your presentations to show you "in action" somewhere in the website.  Action images fortify the idea that you really are a presenter, they demonstrate that you are performing these services, that you have an active audience, and they can also create a sense of "newsworthiness" if they appear to be press images or if they capture a moment at a significant event.
Setup an online calendar page to showcase your scheduled speaking engagements and show that you are "sought after".  If you do not want to disclose every detail of your private events, you can just show the bookings as busy times with a general title. There are many great softwares and modules available for creating simple calendars, as well as extending them to sell tickets to the events.
Create an online form to collect requests for new speaking engagements.  The form can email your event coordinator so they discuss the opportunity further.
Building Your Online Community
If you have an established social media presence, setup an automated feed of your latest posts from Facebook or Twitter to display on your website.  When you are attending and presenting at events, post a few updates on your social media so they will also appear on the website feed and keep visitors engaged in real-time.  Let the number of fans or the fan faces appear in the feed.
Maintain a blog with your own voice and brief educational information.  Choose specific topics that relate to your expertise.  You can repurpose this content in your newsletters and other media.
Make sure social sharing features are present on your website to allow visitors to easily share your content with their own networks.  This will strengthen your following as well as your SEO value.





<< Are Keywords Still Important for SEO?
2 responses to "Online Strategies for Experts and Presenters"