The Anatomy of a Landing Page
By Maisie Cantrell, Friday, February 19, 2021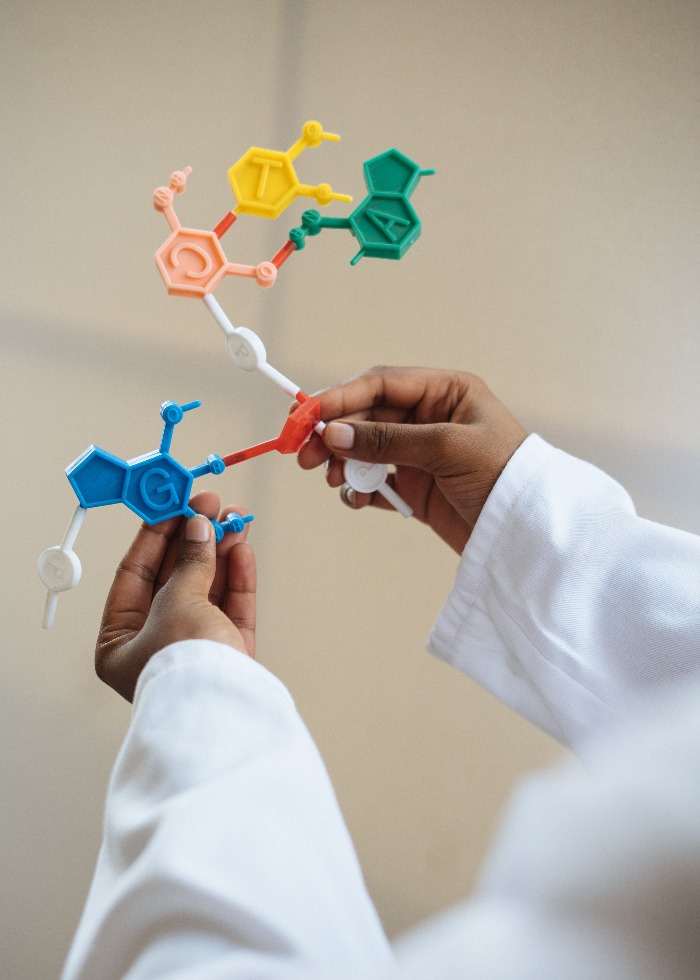 Any reputable online marketing agency should be well-versed in the Land of Landing Pages. However, to the average business owner, understanding the purpose of a landing page can be confusing, to say the least.
To simplify things, we've found a brief definition from Disruptive Advertising, which states that a landing page is defined as "a page that is specifically designed to receive and convert traffic from an online marketing campaign." As with any well-designed webpage, a landing page has certain components that work together to make it a valuable addition to your website.
While following a pre-existing format might go against most online marketers' better judgement (we get it, formulaic content isn't always the most eye-catching), there's a reason that so many pages are composed of a common core group of elements. This doesn't mean you can't employ your own unique twist when designing your landing pages; all it means is that you should ensure that you are aware of the basic anatomy of a landing page so that you can accomplish what you originally set out to do – convert. So, without further ado, let's explore the basic building blocks that make up an effective landing page.
"…You should ensure that you are aware of the basic anatomy of a landing page so that you can accomplish what you originally set out to do – convert."
The Five Components of a Landing Page
1. Your Unique Selling Proposition
Your unique selling proposition (USP) is what makes you valuable to your consumers. It answers the burning question, "What makes your offer so special?" In other words, your USP should tell your visitors how your products or services are different and better from your competitors'. Landing pages should communicate this in a concise manner so that your potential customers immediately know what makes your offerings so appealing. A couple key elements that can help you convey the story of why your products/services are superior to the rest of world's include:
The Main Headline: Your main headline should aim to clearly describe what a visitor should expect to gain from your offerings. It should be brief and directly correlated to your USP.
A Supporting Headline: Since headlines should be kept short and sweet, subheadings are often used to elaborate on your products/services a bit. With that said, you should still keep this element pretty succinct.
2. A Hero Image
Everyone knows that first impressions are everything, which is why choosing a good hero image is so crucial. Because your hero image is usually the first visual element that visitors see on your landing page, you need to make sure it hits the bullseye in terms of illustrating the context of use for your offerings. For example, if you are an app or web development company, you could showcase one of your most impressive apps that you've designed running on a sleek, modern mobile device.
3. Benefits & Features
Your landing page's content should also include text (aside from your headlines) that aims to entice your visitors further. The idea here is to describe specific features of your products or services and how those features can benefit consumers. A smart way to structure this copy is by leading with the benefits when possible, as this typically results in more conversions.
4. Social Proof
According to Sprout Social, the term "social proof" is defined as the idea that people will follow the actions of the masses. When it comes to landing pages, social proof comes in several variants, including the following:
Direct Quote from Customers
Your Clients' Company Logos
Testimonials
Reviews from Third-Party Websites (like Yelp, Google, etc.)
While social proof is a fantastic and extremely effective tool for creating conversions via your landing pages, there are some tips that you should keep in mind. Firstly, you should never create fake testimonials or reviews. People often recognize artificial social proof and steer clear from it. If you think it's hard to earn consumer trust in the first place, imagine having to bounce back from something like that. Secondly, be as specific as possible when offering up customer testimonials or reviews. When possible, provide the who, what, when, why, and how of your client's experience, as a customer review is most effective when prospects are able to identify with the person providing it.
5. Call to Action
Perhaps the most critical element of your landing page is the call to action (CTA). This can appear as a form designed for lead generation or a standalone button on a clickthrough page. It's important to note that your page should only be focused on a single conversion goal, as true landing pages do not aim to encourage site exploration like regular webpages do. Remember, converting should be the sole objective of a landing page.
Now that you've been educated on the fundamentals of a high-performing landing page, it's time to get those creative juices flowing. Not sure where to start in terms of web design? WEBii has a long history of designing beautiful, functional, and effective sites, landing pages included. Take a peek at our design work portfolio and contact us today to learn how we can help you get those conversions up without compromising on aesthetics.





Comments are closed.