What to Expect When You're Expecting… a WordPress Upgrade
By Jacqueline Sinex, Monday, December 31, 2018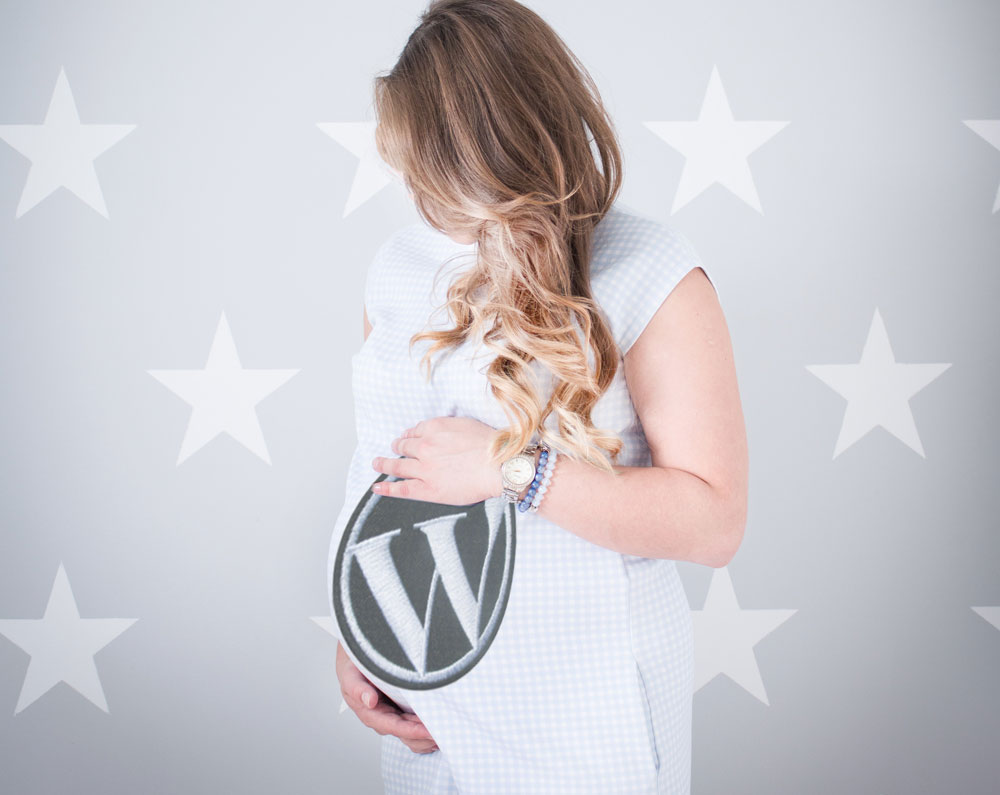 Ok, so I know we're not exactly having a baby shower, but with the big changes in WordPress lately, it sort of feels like it! Instead of gifting the famous What to Expect book to a pregnant friend, we'll take a look at the expectations of undertaking a WordPress upgrade.
Different Types of WordPress Upgrades
First of all, not all upgrades are equal. Some upgrades are just a small security or bug fix version that may not have a significant affect on your design theme or content. These upgrades are often applied automatically, if you have auto updates enabled for your WordPress site. Some upgrades are a major version release with big changes to functionality of the program. These might require more planning and testing to install properly.
Prepare Before You Upgrade
No matter what type of upgrade is released, the best practice recommended by the WordPress community is to perform a full backup of your site files and database before upgrading. The truth is, you can't know for sure how an upgrade will affect your site until it is actually applied. There are thousands of different types of WordPress theme designs and different variations in plugins each site has installed. It's impossible to predict exactly how a new software version will affect your unique site.
Just have your back up ready to be on the safe side. If the worst-case scenario happens and your site breaks, you can restore your backup. Some web hosts have a "back up manager" or "back up points" control panel to make the process easy. Here is some back up info for cPanel.
When Should I Upgrade My WordPress Site?
Well, technically, you should always plan to keep your software up to date. When your website software is outdated, it might be at risk for security vulnerabilities, or it might lose support of certain features. However, we realize it is not always an easy task to apply a WordPress upgrade. This is something that should be treated with caution and planned accordingly. When possible, it's best to have an experienced WordPress developer perform the upgrade steps. If you are not usually comfortable with technology and you make a nervous attempt to upgrade your site, you might find yourself in a pickle with a non-functional website.
The exact "when" depends on the size and nature of your website. If you have a large custom website with e-commerce any other features, it may be best to coordinate with your professional web development team to schedule a series of backups and even a maintenance window to prevent your customers from being frustrated.
A lot of website administrators have their digital agencies apply regular upgrades at least once a month to ensure it is regularly maintained and secure. When a critical upgrade arises, the upgrade may be applied more quickly.
Oh, Then There is Gutenberg
If you haven't been Gutenberged yet, you will be soon. Gutenberg is the new content editor experience in the latest versions of WordPress (5.0 and higher). This new editor is a "block editor" that replaces the classic word processing experience we have all become accustomed to.
For many bloggers and site admins, it is a big leap and not such a welcome change. It may leave you exclaiming, "Where did my text bar go? What happened to Insert Media? Wait, what is this?" Luckily, WordPress offers the option to install and enable the "Classic Editor" option so you can keep your familiar editing experience for now.
So, if you upgraded to WordPress 5.0 and find yourself pulling hairs out just trying to add a blog post, don't forget to enable your Classic Editor.
When a WordPress Upgrade Might Be a Bigger Leap
If your website is many years old and has not been regularly maintained, you might be in store for a different plan. When a website is on a very old version of WordPress and has a theme design that is not compatible with new versions, it may require a complete redesign. If this sounds like you, have a chat with your web designer and marketing team to plan for your new web design and make the best out of the situation. With the right plan, you could really take advantage of new features and improve your efficiency and brand image.





Comments are closed.