Solving Website Mysteries: Tons of Traffic with No Sales
By Maisie Cantrell, Wednesday, September 9, 2020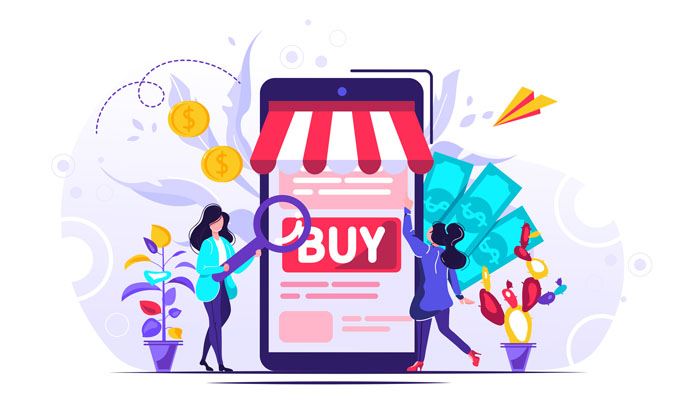 At some point, just about every online store owner faces the dilemma of having tons of traffic while producing little to no conversions. Some user data (such as a large number of site views, lots of page likes, a high number of visitors, etc.) does not always translate to a successful sale. While heavy traffic with few sales is often experienced by new e-commerce stores, it is not always the newbies that deal with this strange conundrum. The issue itself requires a thorough analysis, especially if your online store is not new, but there are some details that are common culprits for lost sales that you should be aware of. Read on as we explore these seemingly tiny aspects of your site that could be hindering visitors from taking action.
Check the Website Loading Time
When you promote your online store through different channels, your campaigns are working to increase brand awareness and – you guessed it – site traffic. With a growing number of visitors, you accomplished what your campaign set out to do. However, you need to make sure that your website can adequately handle the new influx of traffic. Therefore, checking your website's page load speed is crucial. A page speed higher than three seconds can detract from whatever your business has to offer. Humans' attention spans are limited, so creating a wait time to simply view your products has a serious negative impact on conversions. It is critical that you use a hosting service that is reliable, even on your busiest days (read: Black Friday). If you notice any bottlenecks, it is vital that you remedy them quickly, as consumers' demands are only growing. Every second counts; no one has the time to tolerate slow loading times.
Ensure Your User Experience is Up to Par
The entire purpose of designing to improve the user experience of your website is to make users feel positive emotions when visiting your site. This results in increased loyalty and trust from customers for your online store. In addition, designing for the user experience can have the following effects:
Better Functionality: A well-designed site should help users find what they need quickly and easily.
Shows the User What They Need and Want: A good e-commerce site should show a user what they want and what they need. What problems does your product solve? Why is it better than your competitor's offerings?
Makes Visitors Come Back: If users are not ready to convert the first time they visit your site, give them a reason to return to your online store later.
Makes the Buying Process Easy: a poorly designed checkout process can be detrimental to your sales. Because a customer is ready and willing to give you their personal information (credit card info, personal addresses, and so on), you should make checking out as easy as possible to prevent user frustration. You don't want to drive away consumers that are on the brink of converting.
Implement Customized Algorithms for Category and Product Pages
Put yourself in the shoes of a new visitor to your online store. What features do you want? The typical user expects clear and readable product descriptions that offer up the advantages and value of the product itself, honest product reviews (both positive and negative), the option to add items to a wish list, and more. It doesn't stop there, though – you should also include interesting Call to Action (CTA) buttons that entice customers to click them.
Improve the Checkout Process
One of the most important steps in the shopping process is checking out. Some great tips for improving your checkout process (and increasing conversions) are listed below:
Allow visitors to checkout as a guest.
Allow users to change the number of ordered items throughout the checkout process.
Give users a progress bar that indicates the checkout steps.
Utilize Ads and Pop-Ups
Utilizing pop-ups and ads can be irritating for users when overused. However, when used sparingly, these items can serve as great tools for converting your visitors. For instance, reminding your visitors of things like a free subscription or your best limited-time deals via a pop-up can be a good thing when they visit your site. With that said, it is important to note that the checkout process should be kept free of any ads; you want your customers to continue to make a purchase without obtrusive advertising standing in their way.
Test Your Site Regularly
Regularly testing and correcting any issues with your e-commerce site can make a world of difference. No online store is immune to a tech hiccup here and there, so iron out items like page load speed issues and pesky shopping cart process problems before consumers notice.
Sometimes it can be hard to implement effective advertising and find weak points in your online store by yourself. When this happens, it might be time to enlist the help of a seasoned third-party web developer. WEBii offers custom web development solutions that are grounded in years of prior experience with a variety of clients, including larger enterprises, marketing firms, graphic design shops, and more. So, what are you waiting for? Contact us today to get your online store ready for that next big campaign!
Need more advice? Check out Tips for Powerful E-Commerce Product Pages
Comments are closed.