How do Austin SEO Services work?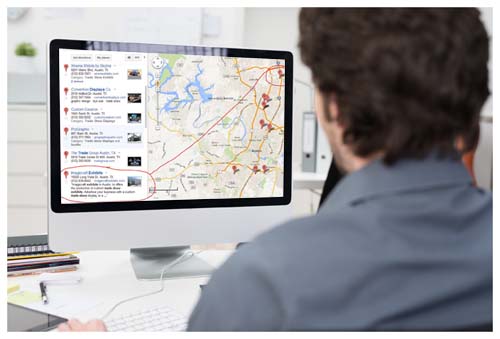 Geographical location plays a significant part in today's market place. Search engines like Google, Bing and Yahoo use location to determine the best recommendations for a visitor. When someone searches for a product online, their browser or mobile device may detect their approximate location (such as the nearest city) and influence the search results based on that criteria.
Local listings and maps may appear at the top of search results with a few nearby businesses, and the organic search results will display websites recognized as associated with that area. Or in some cases, the user might use a location word in their search phrase like "widgets in austin" or "widgets in austin texas". This will also change which links appear in the search results.
If your business is located in Austin and you are trying to attract Austin customers, having an Austin SEO company who understands the local area is beneficial.
The top search engines offer local business profiles, so your business can establish its official local address and phone number. We also use services to ensure that dozens of other local directories and search sites have a consistent profile of your business with the same consistent address, the appropriate phone number, and the appropriate categories and keywords. Our partnership with Yext helps us manage this very efficiently businesses.
This is actually an important factor that will help your website be recognized as more authoritative and relevant – not just to the Austin area but also to your specific address. It can be frustrating and sometimes harmful when an incorrect address is displayed for a business, or when the business mistakenly has improperly duplicated profiles with incorrect information. Therefore, it is important to review all local listings, Austin community websites, directories, search engine pages, social media profiles and even Austin forums to ensure business contact information is correct and consistent.
Content in the website is also very important to the Austin search engine optimization strategy. When a website has landing pages that specifically describe the products offered to Austin customers, it will signal search engines that the business is more relevant to Austin. Likewise, visitors of the website will clearly identify with the website and understand how to visit (if there is a physical store) or contact the business.
All of these factors work together, so a business will perform best if it truly has an office or store location in Austin, a claimed Google map and My Business page, a local phone number, local listings in other search engines and directories, and relevant content on the website with information about the office/store and the products available.

What other things can influence local search results?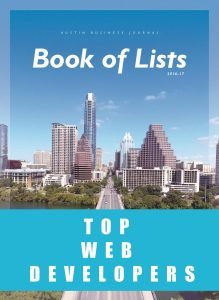 There are other factors that influence a website's SEO. The principal is to increase the website's "authority" in search engines. This is done by making the website's own content more relevant (and well-coded), as well as showing its reputation by gaining links from other authoritative websites.
In Austin for example, if a high authority website like the University or a government office website were to link to you, it would likely boost your website's credibility. There may also be other local websites in similar industries, local non-profits or forums where a mention and link could be a beneficial "vote" in your favor.
WEBii is a professional SEO company and experienced web developer based in Austin, Texas. Contact us to learn more about online marketing solutions.