Ways that Your Business Can Give Back to Your Community
By Megan Marshall, Tuesday, January 24, 2023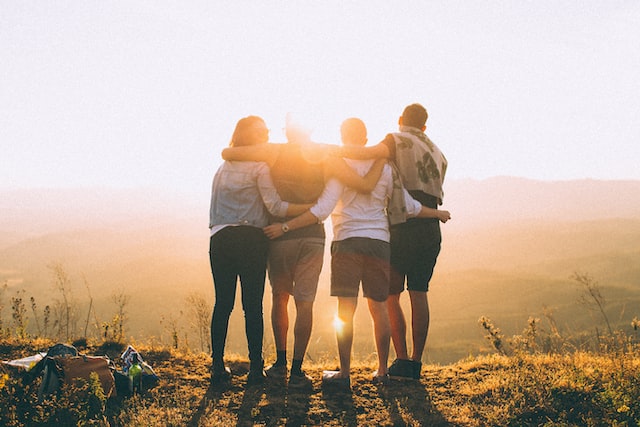 Promoting a positive brand image is the key to your success. A big part of this is corporate social responsibility (CSR). CSR is an incredibly impactful business remodel. It holds you accountable in various aspects of society, broken into the pillars of philanthropic, ethical, financial, and environmental. You are able to engage in any or all of these pillars. Doing so improves your relationships with company stakeholders.
What actions do you want your business to be known for? There is not one correct answer when it comes to giving back. Consider how your business can spend resources to contribute to society, making it a better place across the board. Incorporate any of the following ideas on how to give back to your community into your 2023 strategy.
Create internships for students.
High school and college students alike are looking for valuable job experiences. Not all of them particularly want to work at a fast food chain or major retail brand. Instead, they want to put their focus and drive toward gaining knowledge about something they are genuinely interested in. Internships are a classic way to help young adults grow their talent. The problem is, many companies will offer unpaid internships with undesirable workloads. Your business should be different. Come up with meaningful opportunities for students to learn the industry, even if they are compensated with course credit.
Donate to charities you champion.
Charitable giving strengthens your connection with your community. It also is capable of boosting team morale, given that employees recognize the extra steps you are taking to change someone's life. They will have greater respect for you as the boss when you give back to your community. Encourage your team to provide donations to a food bank, participate in blood drives, or give your own products to people in need. Throughout the year, take care to set aside some of your budget for non-profit organizations whose missions you would like to invest in.
---
In 2021, Americans gave $484.85 billion to philanthropic causes. Giving grew in nearly every sector!
---
Find opportunities to volunteer.
Running a business is so much more than just making sales. That is why more than 25% of companies today offer employee volunteer programs. These programs have a mix of physical and virtual opportunities to give back to your community. They not only increase organizational commitment, but improve your employees' skills. For instance, they will become better at teamwork and communication. Volunteering activities can occur at a bake sale or animal shelter. And if there are any local crises that ravage your region, such as a hurricane, be out on the frontlines to help those affected.
Offer discounts to hometown heroes.
Give thanks to those who serve our country in the form of a hero discount program to be used online and in-store. This will include first responders, military members, and healthcare workers. Even teachers, the foundation of our nation's education system, can get in on the action! An exclusive discount for your products and services acts as a thank you. These heroes are already known for giving back to your community, so doing something extra to express your gratitude will not go unnoticed. (And, on a separate note, offer discounts for birthdays and anniversaries to your general audience to show how much you care about their special days!)
Become more environmentally conscious.
When you walk around your community, take note of your surroundings. It may be the case that there is a lot of litter on the side of the road. You can do your part to combat the litter by gathering a group to do regular clean-ups. Environmental outreach initiatives can inspire your employees and customers alike to give back to your community. Go a step further by adopting a block! This means you will be committed to keeping that particular block clean throughout the year. Take this eco-consciousness with you in your product creation and packaging, too.
Host events for a cause.
There are so many different types of events that you can host to give back to your community. One example is a fun run. Find a trail that adults and children of any athletic ability will be able to easily run, jog, or even walk the distance. To participate in the fun run, they must pay a fee that will go to a cause of your choosing. Make sure to publicize that cause so that people know exactly what they are signing up for. Another fun way to raise money is through a concert fundraiser. People love attending local performances, and musicians love getting the chance to shine. Make sure to have a venue lined up that can house all of your attendees.
Support other small businesses.
Your business isn't the only one in the area. If you want others to support you, you need to give that support right back. Cultivating network expansion allows you to keep businesses booming within your local region. Do this by either visiting the stores and facilities yourself, touching base online, or setting up events to facilitate professional connections. This can help you build long-term partnerships. In the future, work alongside other local businesses to host one of the previously mentioned events.
Invest in a Little Free Library.
Perhaps you have seen a Little Free Library somewhere in your neighborhood. The concept behind this is that you take a book, then return a book—for free! By having a Little Free Library outside of your business, you encourage passersby to participate in unique engagement with other neighbors. The mission behind Little Free Library is to build community while inspiring readers. Expanding book access and sharing your appreciation for education is a great way for your business to give back to your community.
Sponsor local youth organizations.
Youth sports leagues and teams are always looking for people to sponsor them. This way, they can get the best equipment and not have to disband due to a lack of funds. They may pitch their organization to local businesses, so you could find out about them directly from their members or adult representatives. Otherwise, consider doing your research. Your employees might have children in an organization, whether it be in-school or out-of-school, that you would like to support. Help fund their supplies with direct donations or give your assistance with their marketing efforts.
Go out of your way to spread good news.
So much of the news we hear is negative. You may do your fair share of doomscrolling. This is the action of constantly scrolling through the internet, reading excessive amounts of negative news. Often, doomscrolling leads you to feel burnout or anxiety. It can make anyone grow cynical. But when you intentionally seek out positive news and share it with your audience, it could be a light on their day. Keep up with stories of good things that are happening in the world, or even in your local area. Give back to your community with a genuine sense of joy.
Do you want to be viewed as more relatable to your audience? Consider building a landing page on your website that describes the ways your business gives back to your community. Make it clear what causes you champion. WEBii would love to help you transform your site into a space that shows your company values. So, contact us today to discuss your unique web needs!
Comments are closed.