How to Plan the Best Web Design for Your Company: 5 Tips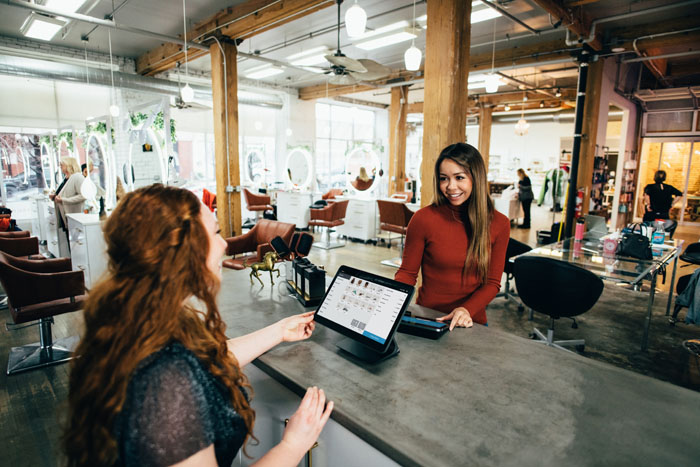 Any successful business knows the value of a good plan, right? Web design is no exception. If you want the website to represent your business's best and perform optimally, some planning is required. If your company is beginning a new web design project, read on for five tips.
Confirm your brand.
Consider your website content.
Choose your web designer.
Get your web hosting in order.
Sync up with sales.
Confirm your brand: Logos, identity and company messaging.
This might be the easiest question to answer for some, if nothing is changing about your business brand. Are you solid on your existing logo, company mission statement, color scheme? A good web designer must know what they need to include in order to make your website a cohesive part of your brand. Gather up all of your assets early, including high-resolution and low-resolution logos, required color schemes, a branding style guide, and your list of core services and mission statement. If you are venturing into a rebranding effort, prepare to coordinate some communication between your branding designer and web design team. These are sometimes the same agency and often not.
Consider your website content: Keep, revise or trash the content for your new web design?
Seriously, this is one of the best things you can do for yourself to ensure the success of the website project. All to often, I witness organizations heavily delay the launch of a beautiful web design, because they waited too long to tackle content. Writing content and even combing through it can be overwhelming. Believe me, I get it – our own website has 100's of pages! But how else will you achieve creating the best web design without working on the most fitting content?
Start with a simple question first:
"Are we keeping our content, revising it, or trashing it completely?"
If you know your brand and you have a sense of what kind of information is on the current website, you should be able to answer this question. Convey this to the web design team prior to the start of your project, so they are well aware of what the site map will look like. If you are rewriting most of or all of your content, this will affect your timeline. It's best to get started as soon as possible with the content writing. Remember that creative and web agencies may also be able to help with professional copywriting.
For more advice about content, read Three Quick Ways to Add Searchable Content to Your Website
Choose your web designer.
Obviously, you need a web designer to build the actual website. Some companies have creative and tech people on their in-house staff. However, that doesn't necessarily mean it's a given that those employees will build the new company website. Over the years, we have collaborated with many in-house teams to provide web development resources while they provided some graphic design or content. After all, those employees are usually busy working on other things that affect the company's bottom line and it is just too costly to put something else on their plate.
Research local web design companies to find a good candidate with a good reputation, good online reviews, and a history of producing custom web designs. Interview them to get a sense of their communication style and past experience. Get a sense of who you would be working with and what the process will be like.
Get your web hosting in order.
If this is a re-design project, the best practice is to leave your current website online and uninterrupted during the web development. The web design process may take many weeks, and a good web designer won't allow your site to just be down. Therefore, a staging area is required.
The staging server might be a separate part of your existing web hosting server, or it might be a with a totally different vendor. Sometimes the plan is to migrate away from the current web hosting server, especially if the old website was designed on a limiting template-based platform. In that case, you can create an account with the new hosting provider and use that environment to build the new site, while your domain name still points to the "old" website for a while.
So when you are preparing for your website redesign, answer these questions:
"Where will we host the new website when it goes live?"
"Where will we set up a staging area to build the website in the meantime?"
If the web hosting account includes enough resources, you may be able to easily store the staging site on the same server as the live site. Your web developer or IT team can work with you at the end of the project to deploy the new site to its production server.
Sync up with sales to make the best web design that really performs.
Connect the marketing efforts of your website to sales goals. Collaborate with your sales team. That can include adding the right content about products, linking to the correct email addresses on lead generation forms, or integrating with a CRM software. If you forget these steps until far after the website launch, you could be missing out on a lot of important data. You might even mislead customers to the wrong product solution. I recommend looping the sales department into the content conversation early on, and making a checklist of their most important desires.
This is just a brief list of recommendations. There is probably never too much you can do to prepare for a web design. Your company's website is a direct reflection of the brand, the service or product you offer, and it can greatly impact your sales. The preparations you make will help ensure that your project is a success, and it will make your web designer a happy camper too!





2 responses to "How to Plan the Best Web Design for Your Company: 5 Tips"