How to Choose a Content Management System
By Ruth Hawk, Monday, August 8, 2016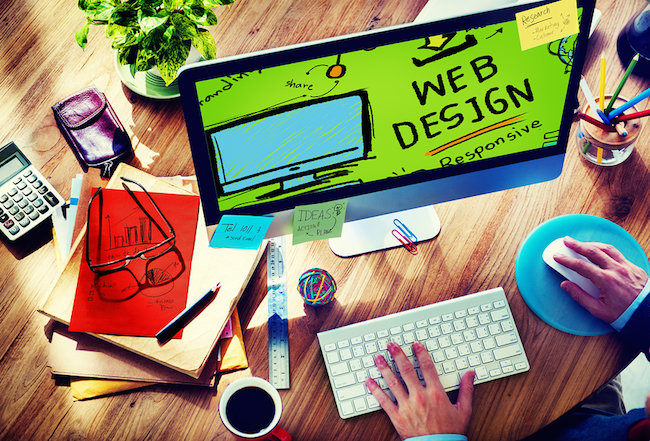 Content management systems (CMS) provide you with a platform for building your website. From WordPress to Drupal, they use themes, plug ins, and other features to help you implement a successful website. Because these products are the foundation for your website, it is important to take your time when selecting one for your next web design project. You need to do more than simply choose the most popular one or the one with the most features. Instead, you need to develop a clear understanding of what your business needs and then select a CMS that will best meet those needs. Following is a look at some of the steps to take when choosing a content management system.
Learn what the users of the CMS need it to do.
Often, the people buying the CMS are not the same people who will be using it. This situation can lead to problems if the purchasers do not understand what the users need from the system. For example, the purchasers may believe that extensive customization abilities are worth a more complex user interface, when in reality the person handling the user interface is unwilling or unable to manage the steep learning curve required by some content management systems.
In order to avoid this problem, consult with the future users of your CMS to determine what their needs are. Make sure you account for not only developers who will be tasked with maintaining the site but also others who will be updating content, overseeing projects, and working with the site in other capacities. Identifying their desires and pain points when it comes to using a CMS can help you to choose a product that will support instead of interfere with their tasks.
Evaluate your business' needs, not the CMS' functionality.
You can find a content management system with virtually any kind of functionality. The question you need to ask, before you ever begin to look at lists of content management systems, is what your business actually needs. For example, if your business has grown exponentially in the last 5 years, you might need a CMS that can handle rapid growth. If your business growth is stable, but you lack a place to post fresh content, you may require a smaller CMS with robust custom content functionality.
If you have never had a website before, or if your site is extremely out of date, you may need the help of a web development company to identify the website needs your business actually has. By pinpointing the specific needs you have for your site, and then prioritizing them (i.e. Is ease of use or customization more important?), you can more easily select the CMS that has the right functionality for your business.
Consider your business' industry.
While most content management systems will work with a variety of businesses and industries, there are some CMS options that are more suited than others for certain industries. Before you select a CMS, you may want to think about the particular industry in which your business resides, and look into whether any of your CMS options are tailored for that industry. For example, e-commerce websites sometimes benefit more from a Joomla site or from Drupal's Ubercart platform. Your web design company should be able to direct you to the CMS options that are best suited for your particular industry.
Device how much user friendliness you need.
One of the main differences among the leading open source content management systems (WordPress, Joomla, and Drupal) is the user friendliness they provide. For example, Word Press is generally recognized as the CMS that is most easy to use, while Drupal is often considered the platform with the highest learning curve.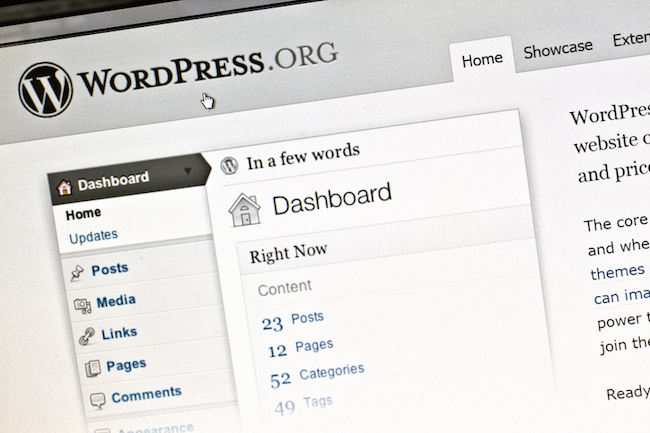 While the user friendliness of a CMS is far from the only feature to consider when making your selection, it can be a good place to start, since an interface that is harder to use than you want can discourage you from using it at all. As a result, before beginning your custom web design, decide how easy you want the user interface to be, and commit to a CMS that provides that level of user friendliness.
Decide how much web development support you want.
Each content management system also comes with a community that can provide troubleshooting tips, educational advice, and support as you use the CMS. Before you commit to a particular CMS, think about how much support you want from this community. If you have a web design and web development company that is going to offer you ongoing maintenance of your site, you might feel comfortable choosing a CMS that does not come with extensive community support. However, if you want to part ways with your web developer once the site is up and running, you may benefit from a CMS that offers you an extensive, active, and friendly support community.
Consider the cost over time.
The cost of a CMS is more than simply the purchase price and custom web development costs. While these upfront costs matter (and may make or break your budget in and of themselves), you also need to account for the cost of the CMS over time. For example, maintenance over the next 5 years means either hiring a web development company, keeping one on a monthly retainer, or paying someone within your own organization. Other expenses, such as software licenses and training, will also cost you over time. Accounting for and budgeting for these expenses will give you a more accurate idea of the cost of the CMS, and help you to make a more informed decision about which platform you can afford.
Test a few CMS options before you choose.
Once you have narrowed down your CMS options to a few that meet your business needs, provide the right user interface and support, and meet your other criteria, you will need to test them in order to determine which one will work best for you. Seeing the product demo in action will help you to see how the system's features, functionality, implementation, and vendors mesh with your business. For example, a CMS might offer great functionality on paper, but you may find that you do not get along with the vendor, or that a vital feature does not work on your system. Identifying these issues before you commit to a purchase can save you money and frustration in the long run.
Choosing a CMS for your website requires a careful evaluation of your business needs and of the benefits that each system can offer you. Often, consulting a web development company (such as WEBii) that has experience handling a variety of CMS options can help you to think through your options. With their support, you can achieve greater website success through the selection of the right CMS for your business.





Comments are closed.