How Much Does SEO Cost?
By Ruth Hawk, Wednesday, April 27, 2016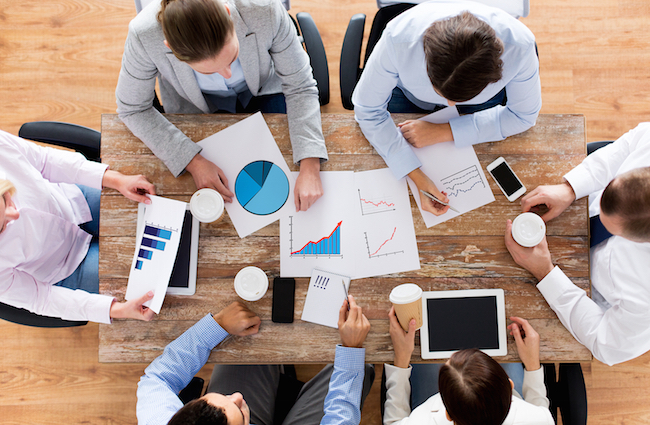 Figuring out how much to pay for SEO services can be confusing. Prices often vary widely from company to company. In addition, there are many factors that can influence how much a single SEO company will charge each client. For example, the pricing structures the client chooses, the scope of the work required, and the size of the client's website can all affect how much they pay.
As if finding your way through this maze of options was not hard enough, you also need to be aware of SEO services that might not deliver on their promises. For instance, some companies charge rates that are lower than most of their competitors yet bring black hat SEO techniques and a lack of experience to your project, sometimes with disastrous results. That is why understanding the different pricing structures, acceptable price ranges, and qualities of a reliable SEO company is important if you are to find the right combination of affordability and expertise for your campaign.
Pricing Structures
SEO companies usually use one or more of the following pricing structures to determine how much to charge you for their services. Each pricing structure has certain advantages and disadvantages that you should weigh when deciding how to allocate your money for search engine optimization. Following is an overview of each.
Per Project
The project-based pricing structure involves a set charge for each project the SEO company completes for you. For instance, you might pay a certain amount per link for a link-building campaign, or pay a set amount for an SEO audit. The company you hire might also set fees for specialized projects for your campaign. Usually, these fees will reflect the estimated amount of time needed to complete the project. Fees can range anywhere from $1,000 to $30,000, depending upon the project.
The per-project pricing structure works best for businesses that can complete some of the SEO work (such as content creation) themselves but who need help with specific aspects of their campaign. It gives you a chance to hire experts in the areas where you are weak without committing to a long-term relationship. While it may be a good place to start, the per-project pricing structure does not work as well if you need more regular or extensive SEO support.
Hourly
The hourly pricing structure sets an hourly rate that is charged for any work done on your campaign. This means that if one person works for one hour, you are charged for one hour of work. If two people work together for one hour on a project, you are charged for two hours. The hourly rate for reputable SEO companies is often between $50/hour and $300/hour.
The hourly pricing structure works well for businesses that wish to carefully allocate their budgets. This system allows them to set a limit on the number of hours they want to pay for every month. The downside to this system, however, is that an hourly contract might prevent the SEO company from completing all the work that your website needs. Alternatively, it might mean that you exceed your budget in order to complete a larger-than-anticipated project.
Monthly
The monthly pricing structure involves a monthly retainer fee paid to the SEO company. Reputable SEO companies charge at least $500 a month, but since that cannot cover much time for quality SEO management, it is usually more. The exact amount of the fee, however, will depend upon the company's goals and competition level, as well as the complexity of the website. Large or complex sites with national reach and challenging goals can cost more than $20,000 a month.
The monthly pricing structure is the most common and, generally, most successful out of the three options. Because it allows the SEO company to work as much as needed on your campaign, you generally enjoy a greater ROI with this system. It also encourages the development of a long-term relationship between you and the SEO experts. However, you should be aware that your monthly fee is required even during months when your campaign requires little work.
Managing today's demanding standards for websites and constantly tracking trends and rankings requires a significant amount of time, therefore you should expect a good SEO investment to be between $1,200 to $3,000 per month for a quality starting campaign. 
SEE ALSO: How Much Does a Website Cost?
Often, an SEO company will offer a variety of choices for paying for its services. Plus, you can often switch among the different pricing structures as your needs change. For instance, you could start by hiring SEO services to complete a project with certain on-page repairs in mind. If you then find that your campaign requires ongoing oversight, you might choose to move to an hourly or monthly pricing structure to further optimize and maintain the SEO.
Why not hire an internal employee?
The other option for paying for your SEO campaign is to add someone to your staff to do the SEO work for you. This expert would become a part of your business and be dedicated solely to your SEO campaign. This option will often (but not always) allow you to pursue your SEO campaign without outsourcing.
However, when deciding whether to pursue this option, remember that SEO experts can be expensive. Some of them earn more than $100,000 a year. Plus, an SEO team is usually needed instead of an individual. For instance, an effective SEO team should be composed of people with skills in website coding, research, content writing, link building, and more. This means that you will need to hire multiple people to achieve the results you could get with an SEO company. In light of those facts, it might actually be less expensive for you to hire an SEO company to help you with your campaign.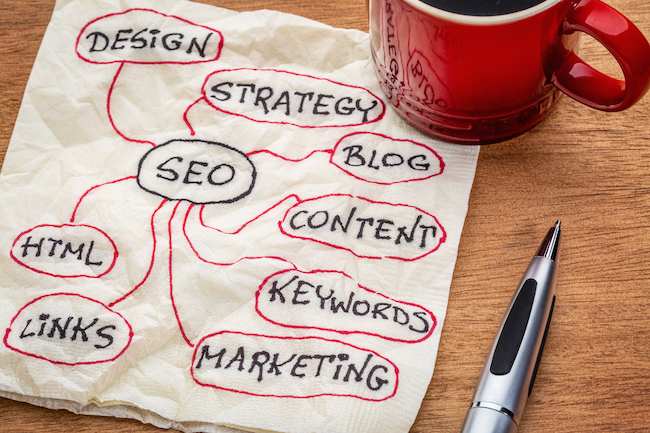 Custom web design, on the other hand, offers you almost unlimited options for customizing your website. Because this type of site is built from the ground up, you can work with your web development company to choose the features that will work best for your business. Your web developer will design the solution around you and your needs, instead of trying to fit you into a box. As a result, they give you the chance to create a site that accurately reflects your unique business.
Considerations When Choosing an SEO Company
When considering your pricing options, you need to be aware of SEO companies that charge significantly less than the industry averages. These companies are appealing because they promise to save you money and play into many of the common SEO myths out there.
However, you often pay for these savings with a campaign that suffers from cut corners or black hat SEO techniques. At best, you are likely to end up with an inexperienced company that fails to garner the best possible ROI for your money. At worst, your site may end up suffering Google penalties or blacklisting in response to the black hat techniques your SEO company used.
There are other red flags to consider before hiring an SEO company that promises extremely low prices. For instance, avoid any companies that guarantee instant results or achievements such as the number one spot in the search results. These promises ignore the nature of SEO and are often impossible to fulfill.
Instead, when considering SEO services in Austin, choose one that provides reasonable timelines, transparency, proven results for other customers, and pricing that is within the industry ranges for the work you want to be done. Remember that when it comes to SEO, you get what you pay for. Paying more for a reputable company will earn you a higher ROI and more SEO success over the long term. Even if it means paying more than the absolute minimum for your services, you are likely to get your money's worth with a more profitable campaign.
Don't settle for under-par SEO. Contact us for results.
Comments are closed.