WEBii is a serious web host for serious web hosting customers.
We pride ourselves on established, proven experience in the web hosting, web development and search engine marketing industry. Having managed a steady server network since our start in 1996, we have watched it grow into an even more stable and reliable environment for a variety of Internet websites. WebXess, Inc. is a privately held, debt-free corporation that is currently ranked as one of the leading web hosting companies in Austin, Texas.
Our customers stay with us because they enjoy high-quality web space with high server up-time performance, as well as a speedy, responsive technical support team that is unmatched in the industry. In fact, our customers are so happy that they send us over 75% of our business by referring friends and colleagues to our services. Our praise-rich customer testimonials demonstrate the WEBii user experience.
By offering unparalleled customer service, feature-rich hosting options, and a reliable server platform at affordable prices, we are able to provide an ideal solution that will grow with your business. We have comprised successful web solutions for a wide variety of industry types, businesses and non-profit organizations.
Our technology is steadfast and trustworthy, with fast server hardware, reliable server software and high standards for networking and security.
Highly reliable server hardware
Redundant network
State-of-the-art secure data center
Power back ups
Linux operating systems
Apache web server
cPanel web hosting customer control panel
Customizable dedicated server solutions
Reliability Features and Security
All servers are housed in our state-of-the-art facility located on a large, restricted-access campus. The facility is monitored around the clock by both on-site security personnel and off-site monitoring systems. WebXess strives for the best quality assurance testing in order to provide almost 100% uptime. Each server is equipped with mirroring hard drives to protect against data loss from hardware failures. Daily and weekly data backups are performed for added assurance. Climate control systems push several tons of cold air through the server room, while a high sensitivity smoke detection system provides forewarned protection against possible fire incidents.
Beyond Web Hosting with Web Development, Domain Registration and Online Marketing
We are more than just a web host. Our various company divisions offer services that will help build, expand and market your website now and into the future.
Domain Name Registration
Our sister website SiteReserve.com is a user-friendly domain registrar that provides inexpensive domain registration for .com, .net, and .org domain names. Customers who sign up for our web hosting services have the opportunity to register a domain name with SiteReserve.com for a discounted rate.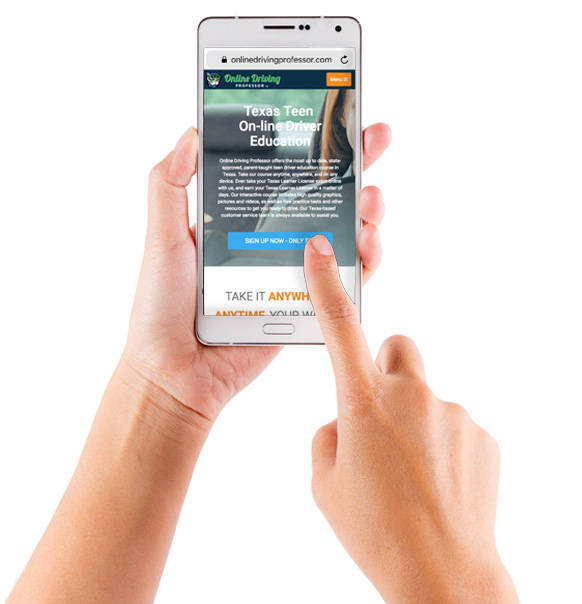 Website Design and Development
Our web development department is capable of tackling custom web development projects of all shapes and sizes, including: custom web design, informative business web sites, interactive online learning systems, WordPress websites, e-commerce websites with modern shopping carts and payment gateway integration, database programming, and much more. Our experts also provide consulting on an array of Internet-related topics.
Our experienced web designers and developers work with a variety of technologies including open source frameworks, PHP, mySQL, HTML, XHTML, HTML5, CSS, Java/Javascript, graphic design software, WordPress, Magento, Joomla, Drupal and more.
Search Engine Marketing (SEO)
As experts in websites, we have evolved with the demands of the Internet. This means we have the knowledge to help our customers rank higher in search engines, develop quality content marketing, maintain SEO standards, and comprehend Google Analytics.
Why don't you offer tons of space and data transfer like some other hosts do?
You may have seen offers from competing web hosts for several GB of space and hundred or thousands of GB of bandwidth for a very low plan price. So why doesn't Webii offer the same level of features in it's plans? The answer is simple: we are honest, realistic, and reliable.
The tactic that those other hosts are practicing is commonly called "overselling". The idea is to promise very high numbers of features for almost no cost to get your attention and get you to sign up. The problem is that it isn't actually possible for the host to provide you with those incredible allocations, so they are just betting that you will only use a tiny fraction of the numbers advertised in the plan. Technology is a wonderful thing, but it does have limits. In shared web hosting services, each customer is sharing server resources with a lot of other customers on that same machine. For the server to remain efficient, productive, and reliable for all of those customers, the use of each web hosting account (or each web site) must be reasonable.
We feel the overselling tactic is a dishonest marketing practice and unfortunately a lot of web site owners have discovered that the hard way – when their web sites were suddenly shut down for "resource abuse", even though their activity was well below the advertised numbers. Having been in this industry for many years, we understand that the right way to stay competitive isn't in number games – it's with integrity, quality, and care.
Why should I consider your hosting services when I see other providers charging only $1/month?
Any good business with quality technology and service has operating costs. To maintain those standards, the pricing of the services must be reasonable. We like to remind people that "not all companies are created equal". WEBii has a higher standard of service than many of our competitors. We actually care about the web sites we host and want to see our customers succeed. We still price our packages very affordably, but with realistic prices and features in mind.
There are many things to be wary of about "low budget" web hosts:
To even cover the cost of maintaining one server, the budget provider has to put a larger number of accounts onto each server. This means there is potential for overcrowding of the servers since so many different customer web sites are operating on that one machine.
Sometimes the budget host must sacrifice in the area of customer service, because it cannot afford the expense of a quality support staff to respond to emails or phone calls.
Sometimes the budget provider finds other avenues to make up the profit, such as selling customer information to third parties, or charging high fees for extra features.
Unfortunately there is also a history of many budget web hosts lasting only a short time, with a very sudden shut down of the services – leaving all its customers in the dust.
If you have any specific questions about web hosting and how WEBii can help your web site, please contact any of our friendly staff at 888-932-9377 or sales@webii.net.