How To Configure Outlook 2003
To either add a new email account to your Outlook or to edit an existing one, start by locating the Tools menu and choosing Email Accounts.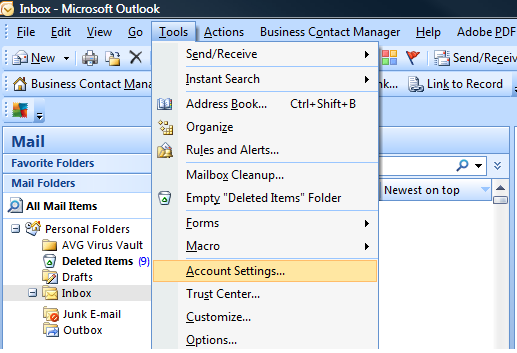 Next, select whether you want to Add a new account or View/Change one that you already setup.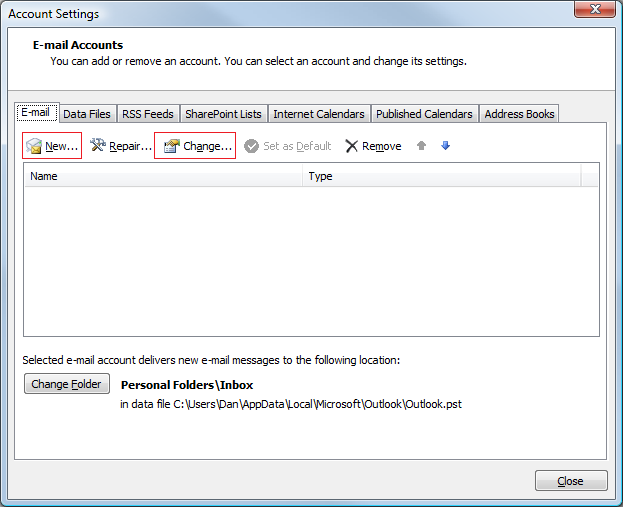 If you are adding a new account into Outlook, you will want to specify POP3 as the type.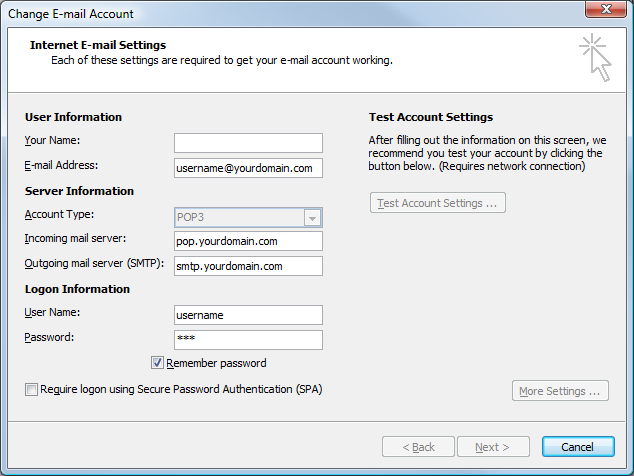 enter in all the important settings:
Your name: type the formal name you want recipients to see in the "from" field
Email address: type the entire email address you have setup in the control panel (for example: joe@mydomain.com)
Incoming mail server: this should be your domain name (usually with a "mail." in front)
Outgoing mail server: this is provided by your Internet Service Provider (such as Time Warner, SBC Global, AT&T, etc.)
User name: this should be the entire email address (for example: joe@mydomain.com)
Password: the password you setup in the control panel for this address.
The last step is to click Next and then Finish.
For additional information or help with your Outlook program, please consult Microsoft's documentation or support.