Email Settings: How to configure Mac Mail
1. Click on the Mail option and select preferences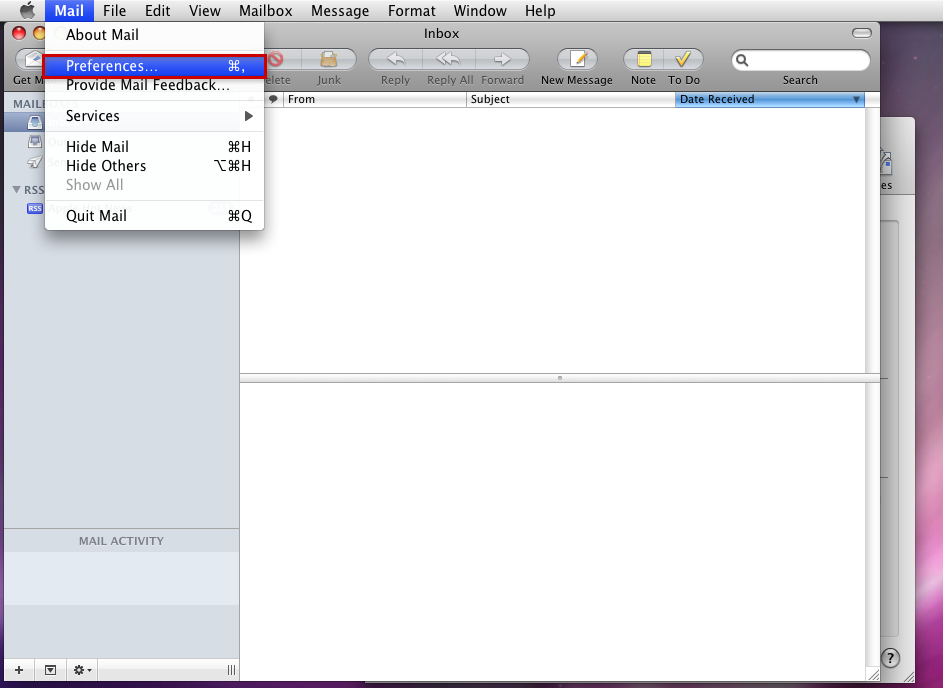 2.Select the 'Accounts' icon and then hit the plus sign (+) on the bottom left hand corner to create a new account.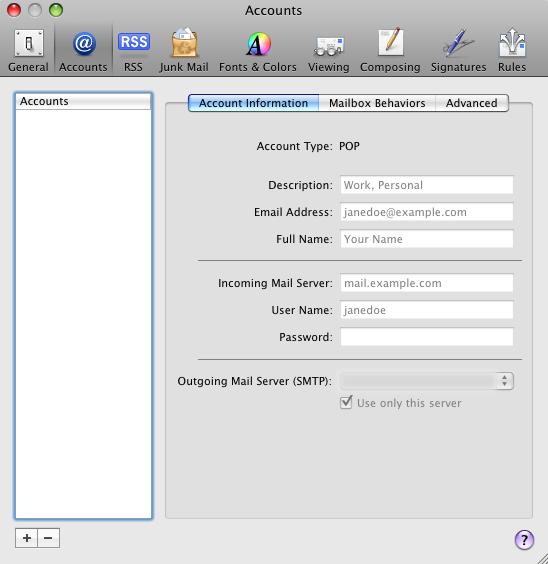 3.Enter in your initial information
ex. email address: user@yourdomain.com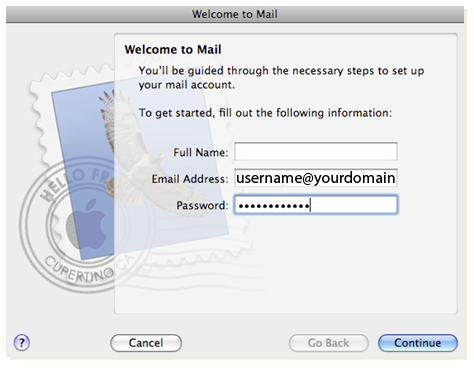 4. in the incoming settings window:
Enter a description of your choosing
Incoming mail server: pop.yourdomain.com
Input your username and password associated with the POP3 account.
Your username is your entire email address (such as: john@yourdomain.com)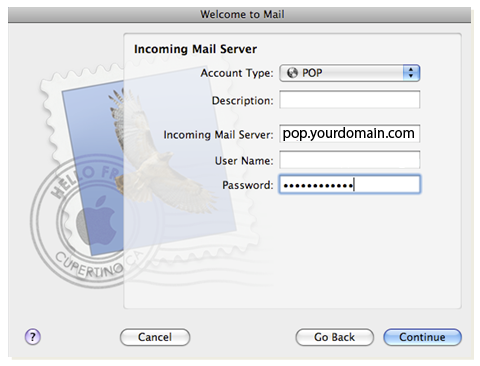 5. In outgoing settings:
type in a description of your choosing.
in the outgoing mail server space type in smtp.yourdomain.com (i.e. smtp.webii.com)Disable 'Use Authentication"
enter in your username and password.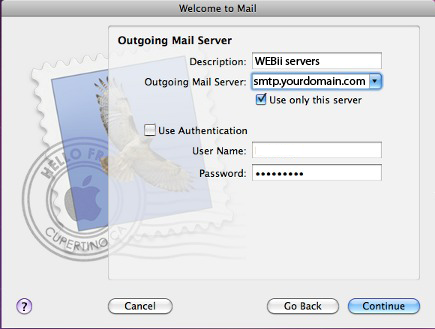 6. Account summary
Look over all of the information to insure all of it is correct. If yes, enable 'Take Account online' and click 'create'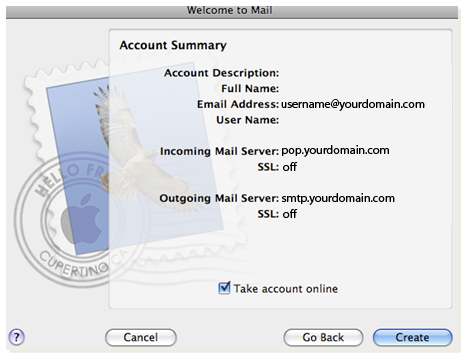 Your Mac Mail account is now set to send and receive email.