Case Study: Association Digital Library Development
Case Studies > AFCA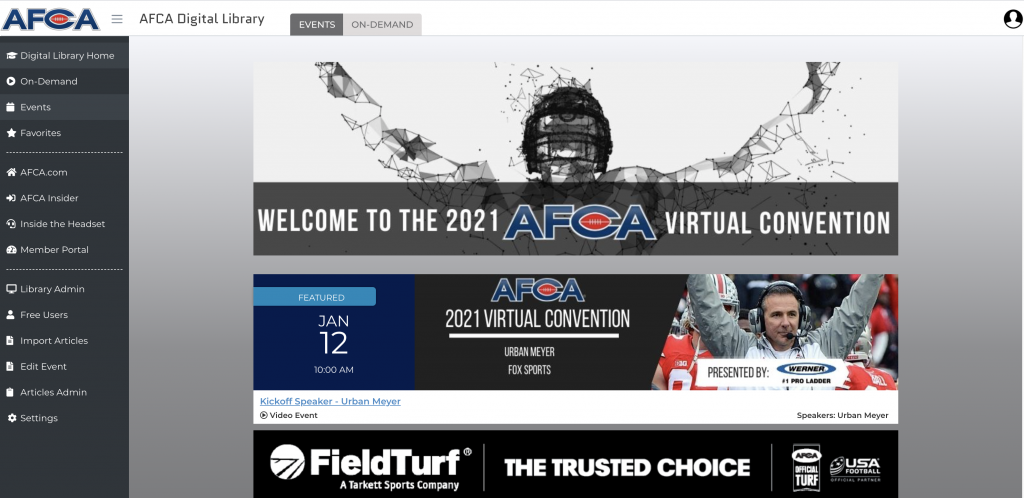 Our collaboration with the American Football Coaches Association has been rewarding, watching our work impact football coaches across the nation in their efforts to stay connected and educated.
Projects with the AFCA have included web development for a public facing informative site, web design for a convention event, and an extensive custom web application for members.
The Digital Library
The AFCA digital library is a web application only available to active members of the organization. The platform provides access to thousands of resources from documents by esteemed coaches to video streams.
Feature Highlights
User login authentication with a membership system
Searchable and categorized online library of resources
Support for various media types
Integration with Vimeo embedded content
Administration tools to add and edit content for the library
Live events sections with support for Vimeo steams, Zoom meetings, and more
On-demand sections with vast archives
Sponsor ad controls
Featured content controls
Author database
Favorites / bookmarking content
Related Images From These Projects