10 Frequently Asked Questions About Search Engine Optimization
By Megan Marshall, Tuesday, March 28, 2023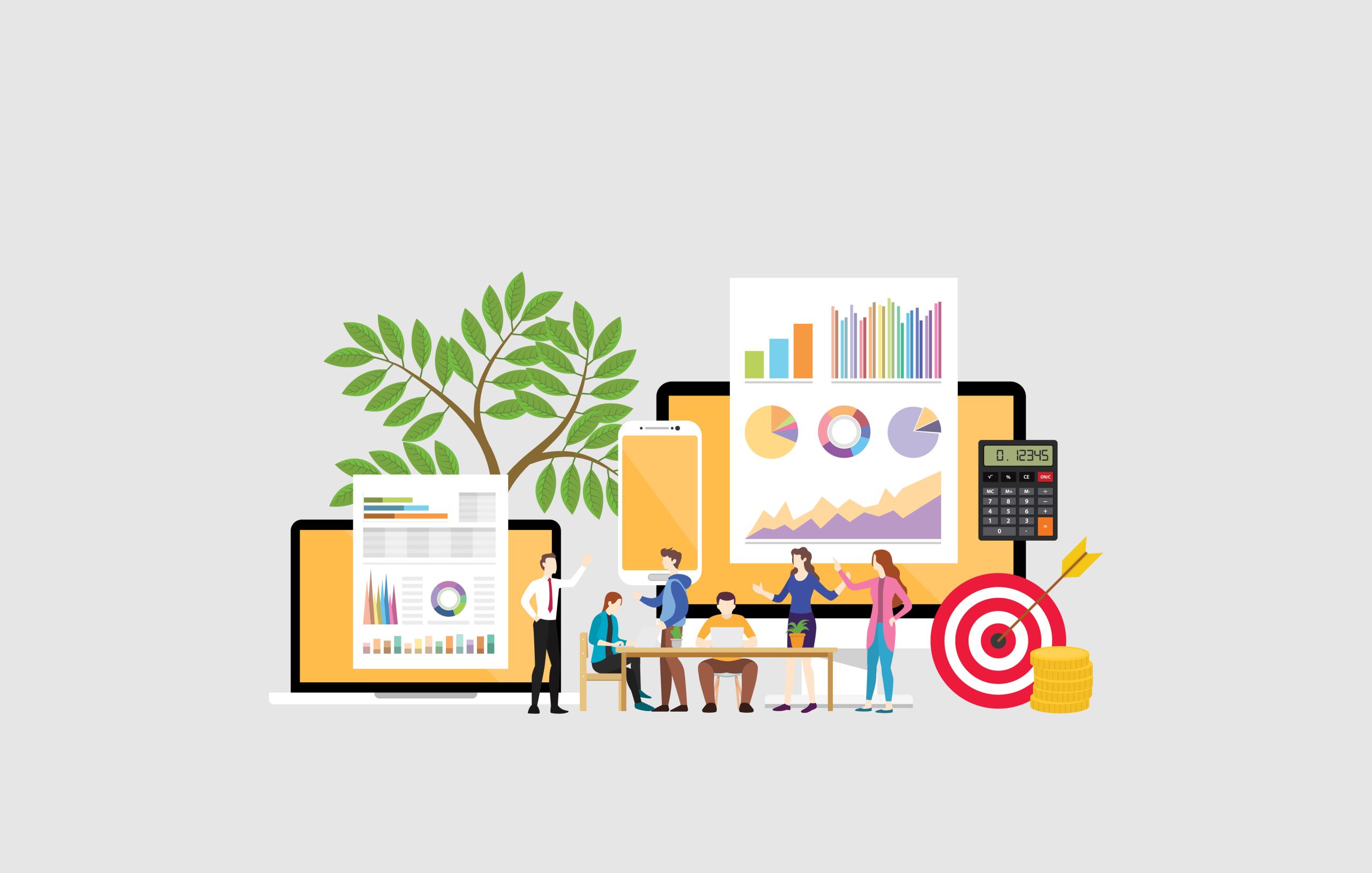 When you create a website, the goal is to get it in front of your audience and make a good first impression. By getting serious about search engine optimization (SEO), you are able to check off both of those boxes. SEO is essentially the process of making improvements to your website to gradually increase its visibility over time. Made up of both technical and content practices, it aligns your website with search engines, including the one with the majority of the search market share, Google. It is what allows you to reel in more organic traffic. This is very important given that organic search delivers over half of all website traffic.
At the end of the day, it truly is in your best interest to cater to the search engine's ranking algorithm. But you might still be wondering what SEO really has to offer you. While there are plenty of questions that you may have about SEO, we have compiled ten big ones that will help you in your journey.
How Does SEO Work?
Crawlers are computer programs that index content on sites in order to best display them in search engines. They are constantly scanning the web to gather and categorize web pages, which is necessary considering how frequently content is published. What this means is that when you type in a query on a search engine, the results are pulled from the index created by the crawlers, as opposed to the web itself. With approximately 200 ranking factors on Google alone, there is a lot that goes into determining how your site stands up to competitors.
Google understands that searchers want to be provided with the most accurate, relevant information from trustworthy sources. Its complex algorithm pushes high-quality content to the front of searches. On account of this, even basic SEO tasks make a big difference in how your website ranks. By creating more targeted content that your audience genuinely wants to engage with, Google will continue to give you opportunities to get discovered.
---
Did you know that 60% of marketers find that inbound marketing strategies, like SEO, bring in the highest quality leads?
---
What is On-Page SEO?
On-page SEO begins with keyword research. Keywords are the terms that your target audience uses in their searches. You will come up with these terms based on real data gathered from keyword research tools. Prioritize your keywords based on search volume and competition. Once these keywords are in place, create meaningful content around them. Use titles that will catch the eye of searchers, optimize your meta tags, compress your image files, and incorporate both internal and external links. This combination is going to drive your on-page SEO efforts, and should be executed on your website and throughout your blog.
What is Off-Page SEO?
As the name implies, off-page SEO is a matter of performing tasks that are not on your website. An example of this would be your social media. By regularly sharing content from your website on various social media platforms, you earn referral traffic. While social media doesn't directly factor into your Google ranking, the search engine does recognize when you are receiving a lot of engagement with your content. It also helps to be present on other sites. If you are getting involved in the press, creating business listings, and obtaining awards, you will come across as more authoritative. With off-page SEO, you have the chance to build your reputation.
Is Site Speed Important to SEO?
Think back to a time when you were on a slow website. Perhaps you got frustrated enough waiting for pages to load that you simply left. This could be the experience of visitors of your own site, if you aren't making sure to regularly test its performance. Pages that take a long time to load typically have higher bounce rates and, thus, lower average time spent there. Given that speed is one of Google's ranking factors, a slow site can also mean you lose your place on the top pages.
Utilize SEO best practices to improve page speed. Optimizing multimedia elements is a key place to start. Images should be no larger than they need to be. If your site is built on WordPress, a plugin like Smsuh could be especially helpful here. Also, it is recommended to reduce your redirects. Too many redirects could bog down your page speed.
What is Local SEO?
If you run a business that services a particular area, you need to be able to reach the people living there. To do this, invest in local SEO. Local SEO is a combination of on-page and off-page efforts that aim to increase your local visibility and traffic. There is a three-part process for Google's local search algorithm. This includes the relevance of the search, the distance between your business and the searcher, and prominence (aka how important your business is perceived to be, compared to its competitors). If you have an updated Google Business Profile and make your location known through your keyword choices, you set yourself up for success.
What is Domain Authority?
You are able to assess the performance of your website in relation to your competitors with your Domain Authority. This is a relative metric that was developed by Moz, which has established itself as an all-in-one SEO toolset. According to Moz, Domain Authority is a prediction of "how likely a website is to rank in search engine result pages." Whether your score is good should be considered in regard to your specific competitive landscape. That said, you do want a higher score, which can be achieved by improving your website's overall SEO health.
How Do I Build Backlinks?
Backlinks are links from other websites to your website. Ideally, you will be able to produce content that naturally acquires backlinks. This happens if people find your content to be authentic and legitimate. If you have data that you have collected from research studies, that will put you on the radar of others in your industry. It could also be the case that you have written an incredibly informative e-book or how-to guide that others are interested in sharing. You want to build backlinks in this way because it shows search engines that you and your content are receiving a vote of confidence.
Another couple of great option for building backlinks is to find opportunities to give and take with other industry professionals. Better your SEO through the off-page tasks of guest blogging and guest appearances on podcasts or videos. Getting your name out there where you can improves your chances of gaining organic traffic. We suggest collaborations on reputable platforms so that you can obtain the highest quality backlinks.
What is a Sitemap?
Having a sitemap is critical to the experience of crawlers. To put it simply, a sitemap is the blueprint of your website. It lists all of the important pages that are on your site to aid in the indexing process. There are two types of sitemaps—XML sitemaps and HTML sitemaps. Short for Extensible Markup Language, XML sitemaps are made up of URLs and attributes preferred by Google. Alternatively, an HTML sitemap is a page on your site that organizes your other pages in a hierarchical way. While visitors can use your HTML sitemap to navigate, they shouldn't have to. Your site's architecture should be clear.
What is Duplicate Content?
If you have the same content on multiple URLs of your website, you risk crawlers getting confused. This is especially true if entire pages are made up of word-for-word copied content, whether it be content you used from your own site or from another site. Crawlers will not know which page they should index. This often results in each of those URLs ranking lower. To avoid this hit to your SEO strategy at large, eliminate duplicate content from your site and replace it with unique content.
Should I Do SEO or PPC?
There are many benefits to both SEO and pay-per-click (PPC) advertising. When it comes to SEO, your online presence has greater stability. That said, even once you are ranking on Google, you need to continue to make slight adjustments to your website to keep it on those front pages. With PPC, although ads do go stale after some time, you get to appear above organic rankings. This means pinpointing your audience early on in their online experience.
We recommend using PPC if you are wanting to achieve quick results. Through this kind of campaign, it may only take a few hours to see results. With SEO, on the other hand, it could take a few months to get your rankings where you want them to be. But SEO is advantageous for maximizing your long-term return on investment. What it comes down to is what your strategic goals are—but anyone and everyone benefits from SEO.
WEBii is a Texas SEO company based in Austin. As an industry leader over the past nearly 27 years, we have worked with a wide variety of businesses and non-profits to make their websites more user-friendly and search-engine-friendly. Whether you hire us for a health check audit or a full SEO campaign, our team is committed to getting you real results. Learn more about our SEO approaches, and talk to us about your unique needs.
Comments are closed.