Avoid These 6 Web Design Mistakes to Keep Your Website Beautiful
By Ruth Hawk, Monday, July 24, 2017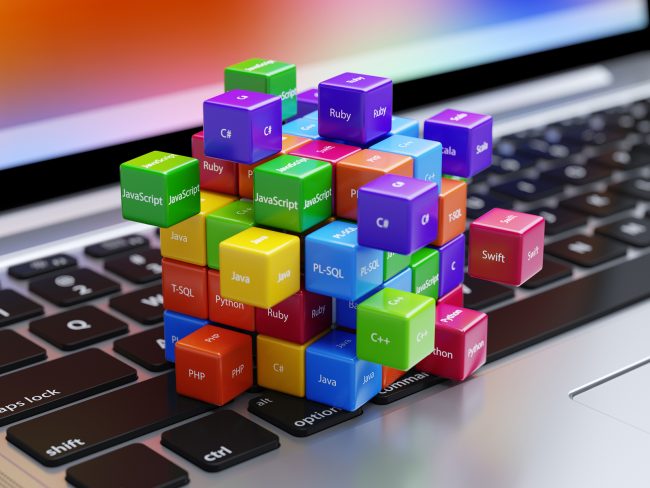 Excellent web design can greatly improve the effectiveness of your website. While certain practical elements (such as an intuitive navigation, fast load times, and clear calls to action) are critical pieces of a successful web page, beauty also plays an important role. In fact, 38 percent of people will stop reading a web page that they find unattractive, and almost half of people associate a web page's attractiveness with reliability. These statistics make it clear that a website should look good as well as perform optimally. In order to improve the appeal of your web pages, there are a few common mistakes you should avoid.
Excessive Web Design Clutter
More is not always better, especially when it comes to web design. In fact, too much busyness on the page will interfere with the attractiveness of your site. Examples of clutter include multiple calls to action, numerous images, multiple pop up advertisements, and too many buttons on the navigation bar. In fact, web design clutter can be defined as anything that detracts from the central message of a web page. This clutter can make it difficult for visitors to identify a next step in engaging with your site and can be confusing enough to send them elsewhere. In order to create a more appealing online space, reduce the items on each page to only those things that are necessary for helping visitors understand the topic of that page and the single call to action you want them to take.
Multiple Fonts and Colors
Creativity can help a website stand out. However, creativity is sometimes misunderstood as the use of as many different fonts and colors as possible on a web page. While there are numerous options available for use in web design, the most beautiful looks generally use only a few on each page. A good rule of thumb is to stick to two or three fonts and main colors for each web page. More than that can create the same kind of confusion that makes clutter so unappealing. You can still have a creative and unique web design without all the clutter: In fact, a clean and simple design (when done right) sometimes has more appeal because it is more unique and easier to use than a busy look.
Low Quality Images
Images offer you a chance to tell a story or communicate a message to your website visitors without using words. The right images can be powerful, stirring the emotions of your visitors and encouraging them to take action. The wrong images, on the other hand, can detract from the beauty of your website by making your web design look unprofessional. For example, blurry, stock, or small pictures will not only look bad but also tell visitors that you probably go about your business in a similarly unprofessional manner. Instead, focus on unique, high resolution, professionally obtained images for your web design. In addition, emphasize the use of one or two powerful images for each page instead of many low quality images. The result will be a more appealing web design that shows visitors just how professional and competent you are.
Large Blocks of Text
Relevant, engaging content is a must for any website. The right material can generate trust, encourage social sharing, improve brand awareness, establish your business as a thought leader in your field, and more. However, no matter how interesting your content is, the wrong presentation can make your web design look unappealing. In particular, large blocks of text will discourage visitors from reading the great content you have developed. For example, long paragraphs, information that has not been divided into paragraphs, or a lack of images on the page can look daunting to website visitors (who only have an attention span of about 8 seconds). Instead, lay out your content in a way that looks good and is easy to skim. For example, short paragraphs, headings, white space, and accompanying images can all make your content look as good as it sounds.
Outdated Design
Web design trends change all the time. What was in style one year might easily be outdated the next. While updating your web design every month is unrealistic, and unnecessary, allowing your design to gradually grow stale can affect its overall appeal. If visitors land on your site and find it to be outdated, they are likely to think that your business is similarly out of touch. Instead, consider the occasional tweak or redesign of your site. Web design professionals can help you identify the areas that need improvement and make the changes that will help your web design to shine. When encountering a fresh and modern site, your visitors will be more likely to engage with and enjoy what your business has to offer.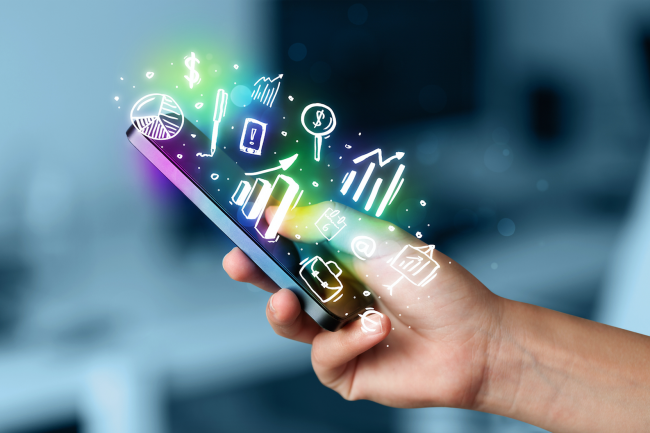 Lack of Mobile Responsiveness
Finally, a lack of a mobile web design can negatively impact its appeal. Mobile responsiveness refers to a site's ability to adjust its layout and content to fit the screen size of mobile device users. A lack of mobile responsiveness means that your website will either simply shrink to fit the screen size, making your fonts and images small and difficult to manage, or that your site will stay the same regardless of screen size, cutting off the edges of each page when displayed on a mobile device. A lack of mobile responsiveness can make your site look bad, and severely limit its usability (Plus, it is really bad for search engine optimization).
Instead, implement mobile responsiveness to ensure that your web design looks good and performs well, no matter what device is used to view it. Creating a beautiful web design is worth time and effort, because it can improve the site's performance. If you can reduce excessive clutter, eliminate multiple fonts and colors, avoid low quality images, eliminate large blocks of text, update your design, and add mobile responsiveness, you can create a truly beautiful website. If you are not sure how to make those changes, consider enlisting the help of a professional web design company like WEBii to improve the attractiveness and success of your site.





Comments are closed.