How to Do Keyword Research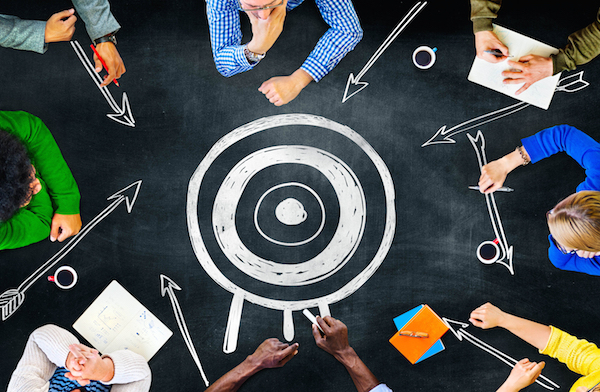 Keywords, the search terms that people enter when looking for something on the Internet, have served as the backbone of search engine optimization since the beginning of SEO history. What constitutes acceptable keywords (and the acceptable use of keywords), however, has changed over time. In the beginning, single words and short phrases were considered useful keywords. And, stuffing text with as many of these keywords as possible was considered a smart way to convince Google to list a website prominently in the search results. However, over time, Google's search engine optimization algorithms have become more sophisticated. They can now analyze the usefulness and relevance of a text, and penalize sites that overuse keywords in a ploy to get visitors to check out irrelevant or poorly written content. In addition, the types of keywords that are preferred have changed. Today, longer search terms, as well as search terms that are conversational, are more effective tools in a search engine optimization campaign. Plus, with the advancement of Google's algorithms, the strict use of certain keywords is becoming less important than writing quality content that uses similar words and phrases (known as semantic keywords) to describe what the content is about. In light of these changes, conducting and implementing keyword research requires an understanding of the SEO field and of the latest trends in keyword usage. No longer can a company choose a few short phrases and plug them into their content. Instead, companies must look more deeply into which keywords will be most effective for their business. The following is a look at the steps you should take to conduct successful keyword research and set yourself up for a profitable search engine optimization campaign.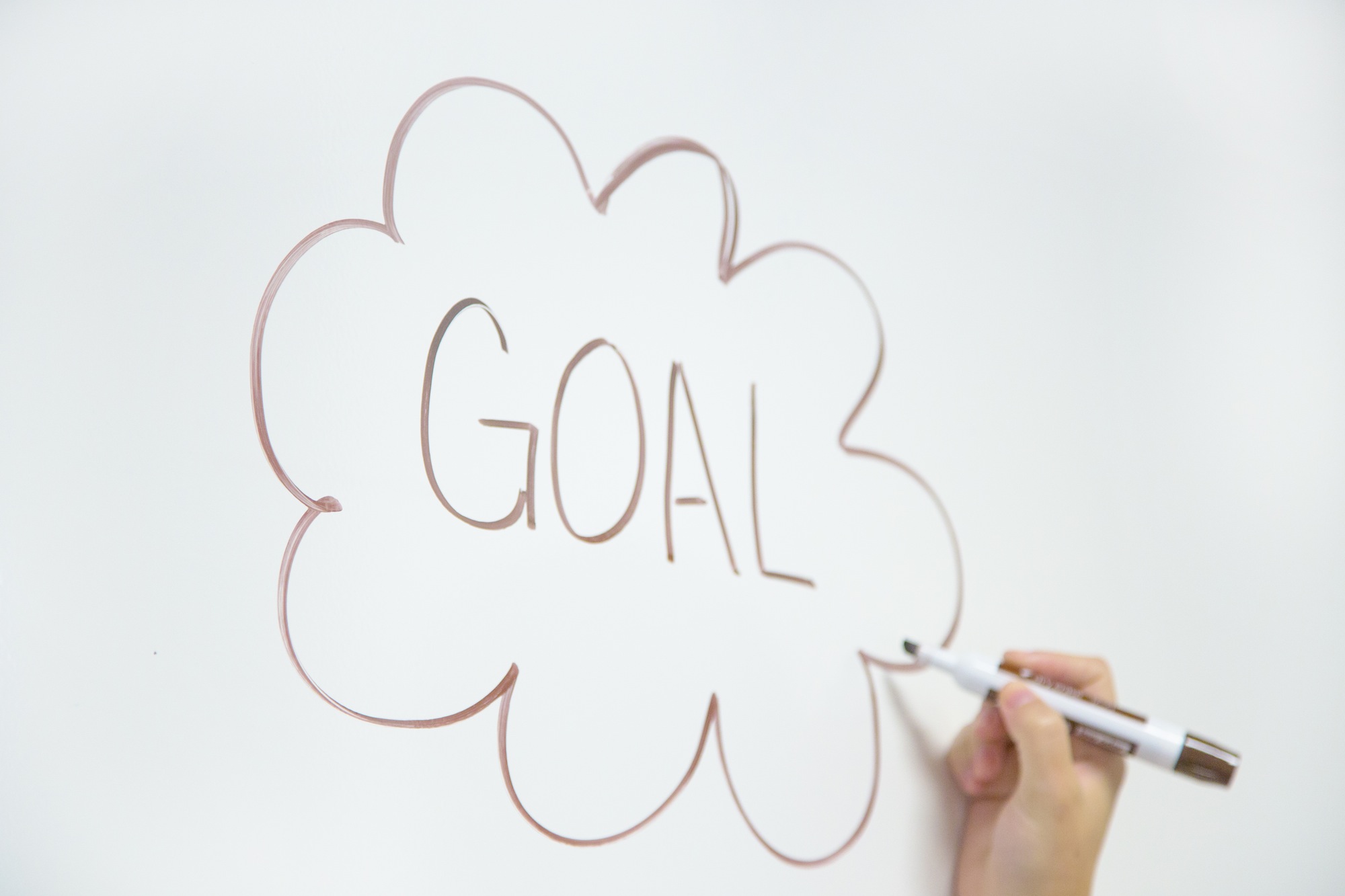 Create a list of topics and goals for your business.
Many of the processes you use to develop and maintain an effective web design and marketing campaign involves knowing your business and the goals you have for it. The same goes for keyword research. There are an almost infinite number of keywords you can use on your website. The key to narrowing that number down to those keywords that will be of most value to you is to first create a list of 5-10 topics and goals that relate to your business. For example, say you run a jewelry store in San Diego, CA, that specializes in conflict-free and synthetic diamonds. Your list of topics might include "synthetic diamonds," "conflict-free diamonds," "diamond manufacturing," "San Diego jewelry stores," and so forth. These topics relate to the space your business occupies in the industry and, therefore, will help you stick to keywords that are relevant to your particular business. If you are having difficulty pinpointing relevant topics, think through the subjects you discuss on your website, and on your blog in particular. If you are doing your web design correctly, that material will reflect the subjects that are most important to your business. In addition, consult with your sales team regarding the subjects that they discuss most frequently with prospective customers. Perhaps there is a question that customers ask frequently, or a concern that leads many of your customers to choose your products over your competitors'. All of this information can guide you toward the topics that are most relevant (and fruitful) for your company. You also need to decide what you want to achieve with your search engine optimization campaign in general and with your keyword usage in particular. For example, do you want to increase sales? Or do you simply want to raise awareness of your brand? Most businesses will want both of these things. Achieving them, however, might mean using different sets of keywords for each goal. For example, if you want to increase sales, you might want to utilize money phrases such as "where to buy conflict free jewelry." If you want to raise brand awareness, you might want to utilize other keywords, such as "conflict free diamonds in San Diego." If you want to achieve both of these goals, you might need to include both kinds of keywords in your search engine optimization campaign, so being clear with yourself and the SEO experts helping you is important so you can build a keyword list that will drive the results you want.
Create a list of keywords under each topic.
Once you have clarified your topics and goals, the next step in your keyword research process is to brainstorm a list of possible search terms that relate to each of these topics. Your goals will help guide what kinds of keywords you use, while your topics will guide the subject matter of the keywords you select. For example, if you are building a list of keywords for your San Diego jewelry store, you might create the following list of search terms under the topic "conflict-free diamonds."
Ethical diamonds
Ethical jewelry
Conflict-free diamond jewelry
Where to find ethical diamonds
Conflict free diamond jewelry San Diego
This initial brainstorming session can take place with your team and/or with the SEO experts who will be guiding your search engine optimization campaign. Once again, familiarity with your customers (say, for instance, through examining your buyer personas or talking with your sales team) can help you to pinpoint words and phrases that your customers actually use when conducting their searches for the types of products and services you offer.
SEE ALSO : SEO Red Flags
Remember to include local keywords when brainstorming your list.
Local SEO refers to search engine optimization that focuses on the particular city or area in which the business is located. This type of search engine optimization can be valuable because it allows you to reach people who are looking for products and services in your area. For certain businesses (such as restaurants) local SEO is essential, because these businesses rely upon local customers to survive. As a result, take local search engine optimization into consideration when building your initial keyword list. This means including search terms that refer to the city or area where your business operates. For example, you might want to include search terms like "synthetic diamonds San Diego." If you can rank for these keywords, you will succeed in reaching (and earning business from) a local audience looking for local products and services.
Use a keyword research tool to expand your list of keywords.
At this point in the keyword research process, you will have a list of search terms organized by topic. However, these keywords are ones you have come up with off the top of your head. You now need to dig deeper for more keyword ideas by using one or more keyword research tools. Keyword research tools are programs that allow you to get ideas for keywords by offering suggestions, analytics, and competitor information on a variety of search terms. Following is a look at a few of the most popular keyword tools and what they can do for your own keyword research process:
If you simply want to get more ideas for keywords that are related to the keywords already on your list, you can put those search terms into Google.com. A list will open up under the search bar with search terms that are related to the one you have entered. For example, if you put in "synthetic diamond," terms such as "synthetic diamond rings" and "synthetic diamond price" come up. You can then add these search terms to your list.
SEMrush is a comprehensive keyword research tool that, in part, allows you to also check on how your competitors are using keywords. To get all of SEMrush's services, you will need a monthly subscription, but some information on keywords is available for free.
Wordstream's Keyword Tool
Wordstream's keyword tool is a useful way to quickly access more than a trillion keywords. The tool offers 30 free searches, as well as a 7-day free trial. Every search yields related keywords, niche groups, the frequency with which each keyword is searched, and more.
Moz Keyword Explorer is a good tool to use to get an in-depth look at a keyword's potential value. The tool will analyze the keyword based on a number of factors, such as popularity and difficulty, and give you an overall score to help you decide whether the keyword will be useful in your own search engine optimization campaign.
Another very popular keyword tool is provided by Wordtracker. This tool is particularly useful for identifying long-tail keywords. These are keywords that consist of 3 or more words. They tend to perform better over the long term than do short, broader search terms, thanks to their ability to drive qualified traffic to your site.
The popularity of a keyword (the number of times it is searched for by Internet users) can affect how well it performs on your website. In general, the more popular a keyword is, the more traffic it will bring to your site.
Google AdWords Keyword Planner Tool
Google's Keyword Planner used to be a very commonly used tool for keyword research, in part because it was free. Now the tool has become part of Google AdWords and requires an AdWords account to access. However, if you have or obtain an AdWords account, you can access the comprehensive and useful keyword material available through this tool as well.
Conduct competitor research.
A final step to take when building your initial keyword list is to look at the search terms your competitors are using. Tools such as SEMrush will help you to find these terms. Knowing what your competition is up to in the search engine optimization realm can help you to know which keywords to focus on yourself. For example, if your competition is ranking for "synthetic diamond pendants," you may want to devote some resources to ranking for that keyword as well, in order to make sure that people see your brand alongside your competition. At the same time, you should also feel free to pursue keywords that are different from your competition. Your business is unique, and there may be keywords that reflect that uniqueness. In addition, pursuing keywords that your competition ignores allows you to earn traffic and conversions with less interference from other brands.
Narrow your list by choosing high-value keywords.
Once you have completed brainstorming and keyword research through keyword tools, you will need to begin selecting the keywords you want to use in your search engine optimization campaign. While you will likely have a very long list of keywords from which to choose, select keywords that present a high value to your business and search engine optimization campaign. There are a number of qualities that high value keywords possess. These qualities ensure that the keyword will be popular enough to drive traffic, relevant enough to your business to drive conversions, and accessible enough to allow you to rank well. Following is a look at some of the qualities that affect the value of a keyword.
Every keyword you use needs to be relevant to your business. One reason is because Google can now recognize irrelevant keywords (and penalize sites who use them). Another reason is that relevant keywords will attract people to your site who are ready and willing to use your products and services. As a result, you will enjoy more qualified traffic and more conversions if you use relevant keywords. In particular, focus on keywords that address topics and products that make you stand out from the competition (i.e. "synthetic diamond repair").
The number of times a keyword is searched will tell you how much traffic you might earn from it. For example, you will earn more traffic from a keyword that is searched 5,000 times than for a keyword that is searched a few hundred times. Most keyword research tools will rank keywords by popularity.
Short keywords tend to be ineffective when it comes to driving traffic and conversions to your site. In part, this is because they are searched so many times that it becomes very difficult for your business to rank well for them in the search results. It is like trying to get seen in Times Square on New Year's Eve. "Synthetic diamonds" is an example of this kind of short, overly popular search term. Plus, short keywords tend to be very difficult to differentiate from the competition, meaning they are unlikely to capture the uniqueness of your site. Instead, focus on long-tail keywords (for example, "synthetic diamond manufacturing" or "synthetic diamond pendant jewelry." These are terms that are easier to rank for and that will drive qualified traffic to your site so you can enjoy more conversions.
One of the killers of effectiveness in a keyword is broadness. Broad search terms (most short terms are also very broad) are very popular and thus difficult to rank for. In addition, they make it difficult to attract visitors who want the specific products and services your business offers. For example, the term "conflict free diamonds" is likely to earn you traffic from people looking for information about conflict free diamonds instead of from people looking to purchase conflict free diamond jewelry. A more specific search term, such as "conflict free diamond necklaces," however, might earn you visitors who are ready to buy your necklaces. As a result, focus on keywords that are specific enough to earn you the kind of traffic you want at your site.
Strive for balance when selecting keywords.
You may have noticed that some of the qualities of a good keyword seem to conflict with each other. For example, long-tail keywords will naturally not be as popular as short keywords. Specific keywords might also not bring in as much traffic as broad keywords. As a result, you might find it confusing to decide which keywords will work best on your website. Or, you may be tempted to select extremely popular or extremely specific keywords in an attempt to either gets lots of traffic or hyper qualified visitors to your site. The secret, however, to an effective keyword strategy is to strike a balance among all of the qualities discussed above. For example, as mentioned above, a keyword that has lots of competition will be very difficult to rank well for. On the other hand, an overly specific or long keyword will fail to bring in enough traffic to make its use worthwhile. Instead, you want to find keywords that are popular enough to drive traffic, but specific enough to make it possible to rank well and drive qualified traffic to your site. For example, the term "synthetic diamonds" might be too broad, while "green synthetic diamond pendants, 2 carats" might be too specific. Instead, you might earn the most profit from a search term such as "synthetic diamond pendants" or "synthetic diamond pendants in San Diego." This is where your keyword research can be particularly helpful. If you use the right keyword tools, you can get an idea of how a keyword performs in a number of areas. At the end of the process, you should have narrowed your long list down to a shorter list of keywords that strike the right balance of popularity, relevance, length, and specificity.
Consider enlisting the help of an SEO service.
Keyword research tends to be a complex process, particularly once you begin evaluating the effectiveness of the keywords on your list. Plus, once you have completed your keyword research and selected your list of search terms, you will need to implement those keywords and track their effectiveness in your own search engine optimization campaign. In addition, keywords are usually just one part of a more comprehensive search engine optimization campaign. Finding the skill and the time within your organization to oversee this campaign may be difficult or impossible. An SEO service, however, can dedicate the time and expertise necessary to making sure your entire search engine optimization campaign (including keyword research and implementation) runs smoothly. Their years of experience, focus on SEO, and knowledge of SEO trends and changes can help you to make the most of your SEO campaign. Keyword research is an important step in creating an effective search engine optimization campaign. By brainstorming keywords, including local SEO, using keyword research tools, narrowing your list down, and enlisting an SEO service to help, you can find and use more effective keywords as part of an effective SEO campaign.  





Comments are closed.