How to Create Effective E-Commerce Holiday Promotions
By Ruth Hawk, Friday, December 4, 2015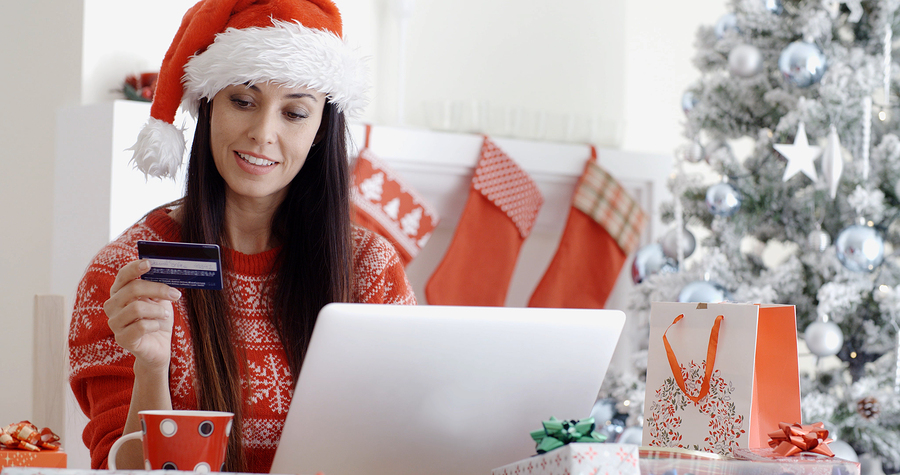 The winter holidays are hands-down the most profitable time of the year for businesses. They account for hundreds of billions of dollars in sales every year, and make up almost a third of businesses' annual sales. As a result, creating holiday promotions that maximize your sales and build on consumers' natural inclination to buy can make a huge difference in how your e-commerce website performs. Following are a few tips for creating effective e-commerce holiday promotions. 
Create a gift guide (or two).
Everyone has struggled with deciding what gift to buy, especially for that one person in the family who has everything. As a result, you can do your website visitors a favor, and encourage them to buy from you, by offering gift guides to make the decision-making process easier. By providing them with appealing and useful gift options, you may also be able to convince them to make larger purchases than they would otherwise have made.
One key to successful gift guides is to make sure that each one targets a specific group. For instance, a gift guide for moms will probably perform better than a broadly focused gift guide for moms, dads, and the kids all mixed together. You may also want to consider creating a gift guide around your promotional or best-selling items, or create a guide specifically for certain niche customers. By doing so, you send the message to website visitors that they will easily be able to find the right gift on your site.
Because each gift guide should be carefully targeted, you may benefit from creating multiple guides. You can then put these guides on your website in one of two ways. You can either put them on your blog (which will usually require more detailed product descriptions) or place them as specific collections within your site. If you want to make it even easier for customers to find gifts, you can also create a gift finder that allows customers to search by criteria such as interest, age, gender, or price to quickly narrow down your products to those that are most relevant to them.
Create holiday landing pages.
Landing pages are the web pages that visitors come to when they enter your site through a search engine query or a link. In order to maximize the impact of these pages for the holidays, you should consider transforming them into holiday-themed pages that will match the gift-shopping intent of your website visitors.
One way to do so is to spruce up the web design of your landing pages with holiday themes. For instance, holiday-focused language and images can go a long way toward informing page visitors that they have come to the right place to purchase gifts. In addition, you should consider creating content for your blog that acknowledges and focuses on the upcoming holiday season. In this way, you let visitors know that you are ready and able to handle their holiday shopping needs.
You should also consider creating new pages specifically related to your holiday promotions. For instance, you can bundle all of your holiday promotions and sales into a single page that visitors can easily access and/or share with others. You can place your gift guides on landing pages as well. By doing so, you make it easier for visitors to find the holiday gifts they want, and to take advantage of your special holiday offers.
Offer free shipping.
Free shipping is an incredibly useful method for convincing your e-commerce website visitors to buy from you. It has been proven to significantly reduce shopping cart abandonment because consumers do not encounter unexpected costs when they try to check out. In fact, in highly competitive industries, free shipping can make the difference between a customer purchasing from you instead of from a competitor.
As a result, free shipping can serve as an important element in the holiday success of your e-commerce website. While it may not be feasible for you to offer free shipping throughout the year, providing it during the holidays is still a good idea. If you cannot offer free shipping on every order, think about offering it with orders of a certain size (for instance, for orders over $50). In addition to earning you lower rates of shopping cart abandonment, it may encourage your shoppers to make larger purchases so they can earn free shipping. In addition, once you have a free shipping policy in place, you can add it to your holiday promotions to make them even more appealing.
Promote gift cards.
You may see sales on your e-commerce website dwindle toward the end of the holiday season, as people find that they cannot have their purchases shipped to them in time. In order to maximize your sales all the way to the end of the season, you should consider promoting gift cards on your site. Gift cards are appealing to consumers for a couple of reasons: They make excellent gifts for indecisive shoppers or for shoppers who need to purchase something quickly. In addition, they make excellent last-minute gifts because they can often be shipped immediately through email.
As a result, gift card promotions can be an effective way to earn more sales and encourage website visitors to purchase from you. In order to maximize gift card sales from your site, make sure you can deliver them electronically. In addition, consider creating promotions specifically around gift cards. For instance, you could take a certain percentage off the cost of the card or add a certain percentage to the total amount of money on the card to give consumers a better deal. Pushing these special gift card deals just before the holidays can encourage visitors to make more purchases, even at the last minute.
Using holiday promotions on your e-commerce website is a smart way to make the most of the holiday season. By creating gift guides, creating holiday landing pages, offering free shipping, and promoting gift cards, you can prepare your e-commerce website for the holidays and enjoy a profitable holiday season.
Comments are closed.