How to Prepare Your E-Commerce Website for the Holidays
By Ruth Hawk, Monday, November 30, 2015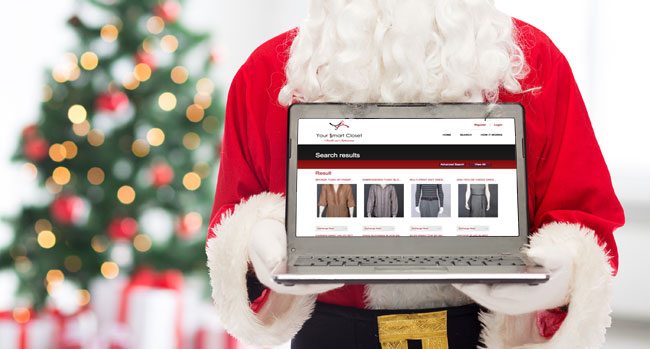 As the holidays approach, you have the opportunity to use your custom e-commerce website to maximize your business' profitability during one of the busiest buying seasons of the year. Even if you already have a compelling and profitable site, there are a number of things you can do to make it even more effective during the holidays. Following are a few of the steps you can take to prepare your e-commerce site for holiday success.
Check your analytics.
Knowledge is power, and when it comes to e-commerce, the right kind of knowledge can give you the power to maximize your site's holiday sales. Having concrete numbers and information will enable you to make wise decisions regarding how to maximize your site's profitability this holiday season. As a result, the first step you should take when preparing your e-commerce site for the holidays is to check your analytics from the previous year's holiday season.
There are a number of ways in which this information can be helpful to you. First, by checking last year's traffic, you can get a sense for how much traffic to prepare for this year. Second, by checking last year's sales records, you can find out which types of products sold best. This information can help you to decide which products to promote during your holiday specials.
Prepare your site for a surge in traffic.
Once you have a grasp of your analytics from the past year, you will need to make sure that your site is ready for the increased traffic that comes during the holiday season. Websites that are not prepared for a traffic surge are likely to fall prey to slow load times or site crashes that can prove devastating to their holiday profitability.
One of the first steps to take is to test your site's speed and load times to get a handle on how it is performing. You can often locate areas that can be tweaked to optimize speed or areas of slowdown that need to be cleaned up. In addition, you should check with your web hosting or web development company to make sure they are prepared to help you handle the influx of traffic. For instance, your e-commerce website development company should be able to scale your site for varying amounts of traffic or offer you other options for handling lots of visitors.
Promote your most popular products.
Your goal as an e-commerce website is to sell as many of your products and services as possible. The holiday season, therefore, gives you the perfect opportunity to boost your sales by promoting popular, seasonal, or trending items that consumers will want to purchase. For instance, check last year's analytics to locate types of products that sell well during the holiday season. Find out what your highest-selling items are right now, and look into the types of seasonal items you have to offer your customers. These are the items that you should promote throughout the holiday season.
One way to get these items in front of consumers is to make them the focus of special deals and promotions. These promotions will make already desirable items even more appealing to your site visitors, and will set your brand apart from the competition. In addition, you can list top-rated items or seasonal items on your home page in order to create a buzz around them when visitors land on your site.
Get ready to ship.
Shipping can be a make or break issue for holiday shoppers, many of whom will be purchasing their gifts at the last minute. As a result, you will need to ready your site for seamless, efficient, and fast shipping. One way to do so is to make sure you have the staff and the processes in place to ship numerous items quickly. This may require you to automate some processes, or to hire seasonal staff. In addition, it is wise to clearly inform shoppers of shipping deadlines, as well as to offer guaranteed shipping dates so they can feel confident that they will receive their items on time.
In addition, try to offer free shipping, if only for the duration of the holiday season. The ability to have their products sent free of charge can be a significant factor in a customer's decision to purchase, and free shipping has been proven to reduce cart abandonment. Even offering free shipping on orders of a certain size instead of on every order can help to increase the number of orders you receive.
Add festive elements to your design.
Finally, when preparing your custom e-commerce website for the holidays, do not be afraid to get into the holiday spirit. This may require you to tweak your e-commerce web design to add images and other elements that spread festive cheer. Besides updating your design, you can create a holiday buying guide that is easily accessible from the homepage and features relevant and popular items. You can promote a seasonal hashtag on your site that will spread brand awareness on social media. You can also spruce up your product images in order to ensure the highest quality and most appealing photos. The result should be a polished, festive, and appealing site that encourages visitors to make their holiday purchases with you.
Your e-commerce website can be tweaked to create a welcoming environment for holiday buying. By checking your analytics, preparing for an increase in traffic, promoting your most popular products, getting ready to ship, and adding festive elements to your design, you can prepare your e-commerce site for holiday success.





Comments are closed.