Blogs Are Not Just for Bloggers
By Jacqueline Sinex, Monday, March 16, 2015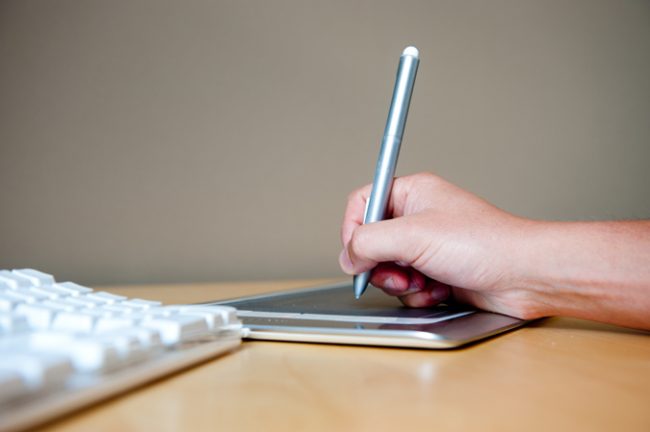 I still hear it today: "I don't really blog." Despite the growth of the Web, there are misconceptions about blogging and assumptions about its relevance to business. Some business owners believe that blogs are something for only niche business types or just someone's personal soapbox. This is far from true; blogs have evolved into important business tools.
When we build new websites, we typically recommend that a blog section be included. And often, we get some opposition. Small businesses have busy owners, and they are not confident about blogging and really can't imagine the value of having a blog when there are so many other things to worry about. After all, isn't a blog just for people who are really good at writing?
On the contrary, you don't need to be a professional-grade writer to build a valuable blog. And if time-saving is your biggest worry, there are SEO companies with talented writers at your disposal, not to mention other employees in your organization who can contribute.
SEE ALSO: Stop Telling People You Don't Need a Website: 4 Online Business Lessons
Business Experts Can Create Content, Too
Plenty of people are experts at something. The neighborhood plumber is an expert on plumbing. Your favorite real estate agent is an expert on the housing market. The CPA who served your business for 20 years is an expert on taxes. You are an expert on something, and it is probably the products in your business. But more specifically, you are an expert on what kind of problem your products can solve.
FAQs Make Great Content
I often tell people to think about their FAQs (frequently asked questions). What are those dozen or so questions that your customers are always asking you? What about the top 3 things you are constantly explaining to new prospects during the estimation process? Your answers could turn into a very informative blog. In fact, you might turn them into a whole series of blogs and schedule them to publish on various days. Blog software like WordPress provides you with features to pre-schedule publish dates. It's best to write weekly or more if possible, so try staggering the posts to publish once a week.
Employees and Customers Are Blog Content Resources
What about the more technical staff in your company who are serving your clients every day? They know the ins and outs of your products and what kind of cool stories customers are sharing about the products that show they really work. Interview your employees about their favorite features of your products, or try to paint a picture of a success story they recently handled. When possible, it is excellent to share details about a real customer. But when that isn't possible, just describe the case study without disclosing names.
Why Should I Care About Having a Blog on My Website?
Do you care about website traffic? What about customer relationships? These things are directly impacted by the content of your website. Search engines care about not only the quality of content on your website but the frequency of updates on your website, its relevancy to what people are searching for (which can change), and how much people are engaging with the content, sharing it, and clicking around in your website. If you want to build a relationship with your customers and prospects, you probably have different marketing touchpoints like a newsletter or mail campaigns. Where do you point people in those marketing efforts? Back to your website.
Your Website is a Marketing Hub and Your Blog is the Engagement Tool
Your website is the hub of your marketing effort because it is an efficient way to share information, it offers the ability to track engagement, and it may even conduct a sale if you have e-commerce capabilities. (Plus, it can do this 24-7, even while you are sleeping.)
If your content is lacking, never gets updated, and is low quality, people will be less likely to visit your website. Or, they will visit the website and quickly bounce away from it. Lack of content leads to a lack of conversion. A blog section, whatever label you give it, is really a tool to add quality content to your website quickly and easily.
Now, imagine that your website has a thriving blog that shares an informative post every week. Although this doesn't guarantee that every post you write is going to go "viral", it certainly provides opportunity. It shows search engines like Google and Bing that you have a regularly updated website. If the blogs are also being read, liked, and shared, and if people are spending a significant amount of time staying on your web page to read different posts and pages, it also shows the search engines that your content is relevant and quality.
You can begin to see why maintaining a blog can have a very significant impact on your website's SEO results. A few preliminary steps can bring you closer to this content-strong reality.
The First Steps in Creating a Strong Business Blog
Install the Blog
If you don't already have blog software installed, have your web developer install one and get the blog section set up. Remember, you can label your blog anything – it doesn't have to be called "Blog". Many well-branded companies have creative blog titles that coordinate with their company motto or company culture. If your current content management system (CMS) for the website supports a blog, get this section set up, maybe initially in a draft mode or with a coming soon message. Make a commitment to complete the next steps and get the first blog entry published soon.
Create a List of Topics
Compile a list of possible topics that you could write about, thinking about the keywords you expect your customers to search for. To better prepare, try to mock up full titles and outlines for a few pieces that you can elaborate on later. I like to type a list of about 10 potential titles and later go back and make an outline of notes like statistics and facts that relate to each one.
Make a Content Calendar
Diversify your blog so it provides your readers with different nuggets of information each week. You can use a calendar program or a simple spreadsheet to make a list of your topics and when you will schedule to write them. Stagger topics so that there are not too many similar ones right after each other. We made a fun blog tracking sheet to help business owners check off different types of topics and jot down the dates they were posted.
Post Your First Blog Entry
Don't wait! Get started right away, and build up your content. It takes time to build a strong library of content. Publishing the first post will get the website closer to that large searchable content database. Stick to your calendar, and before you know it, the website will have grown to a sold set of shareable content that is being noticed by customers, prospects, communities, and search engines.
Comments are closed.