Creating an Unforgettable Online Presence: The Role of Visuals in Website Design
By Jessica Perkins, Friday, May 5, 2023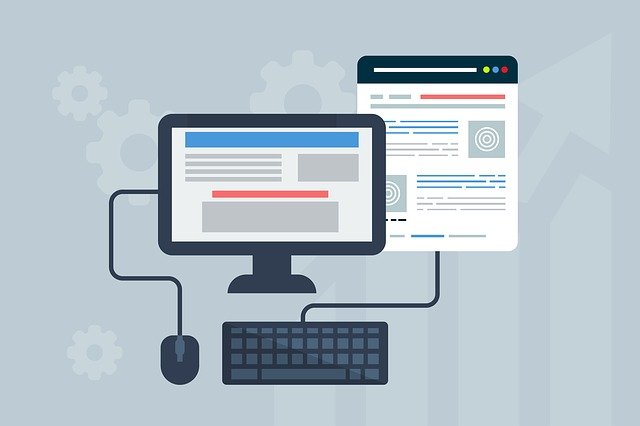 Imagine a situation where you are searching for a company online to order something, like a smartphone. Of course, there are many reputable e-commerce companies for this, but you settle for two or three.
They all have the smartphone you want, and their prices are within your budget. However, since you want to see images of the smartphone, you decide to check those shared on the e-commerce sites.
Unfortunately, two of the e-commerce sites have not shared clear images. Even though their prices might be lower, you will go for the one with clear images. This is an example of how an online presence can affect your business.
Creating a Great Online Presence
If you want to create an online presence that stands out, one of the things you should pay attention to is your visuals. Of course, things like your content and website design are important, but if your website lacks or has poor visuals, then your online presence will be affected.
Your website is essential when it comes to your online presence. However, it will not serve its purpose, especially in enhancing your online presence, without great visuals. So, what role do visuals play in website design?
1. Creates a Good First Impression
When you meet a person for the very first time, the impression you get will end up affecting your relationship with them. It will dictate whether you will like them, if you would like to meet them again, or if you can trust them.
Now, think about your website in the same manner. If you visit a website for the first time and get a negative impression, you will not want to spend a lot of time checking what is on offer. You will not even bother to visit the website ever again.
Since your website represents your company online, you should ensure it creates a positive first impression on customers. You cannot do this without the use of great visuals. Always ensure you have used high-quality images or videos, appealing backgrounds, and readable fonts for a great online presence.
2. Helps in Increasing Tolerance
If you want a great online presence for your business, you need to look at many things, key among them the visual appeal of your website. In fact, you can use images and other visuals to hide parts of your website that might not be great.
This does not mean your website should have a few parts with issues or flaws. You should try as much as you can to get a perfect website. However, you will always have room for improvement, especially considering that your website will have many parts.
It, therefore, means that you will have some perfect parts, but others can still be improved. If you manage to create great visuals for such a website, your website visitors will not see or notice the parts of your website that might have flaws. Things like playful animations, fantastic graphics, and a bright color palette can help with this and give you a great online presence.
3. Creates Relationships
Did you know that you can build relationships using visuals on your website? Well, the first thing is making sure that your website visitors can recognize and identify your website. No matter the kind of website you are designing, this should be your ultimate goal.
If you were asked to define yourself, chances are that you will look at the things you are passionate about, your hobbies, or even your interests. This can also show itself in the types of websites you visit. We would not be wrong if we used your browser history to evaluate your lifestyle choices.
This tells you that if website visitors feel that your website complements them and their identities, then it will be more appealing to them. They will have no issues engaging you through the website, something that you need to create a great online presence.
4. Visuals Provide More Information
If you look at some of the best websites, you will realize they have used visuals to enhance their content, design, and structure. This is one of the things you need if you want to create a great online presence.
However, you should be careful to avoid distracting your website visitors. The visuals you choose should fit the purpose of your website, the style of its pages, and the vision you have for your business.
If you manage to follow these guidelines, you will find it easy to not only provide more information to your website visitors but also do so in detail. For instance, an infographic can improve user engagement and provide more information than an article. In addition, visuals can provide more information in less time. 
Instead of writing an article that takes five minutes to read (time that website visitors do not have), why not create an infographic that can provide the same information in less time?
5. Improves User Experience
Would you be happy visiting a website that lacks visuals? Imagine dealing with large volumes of text on pages without any visual breaks! Chances are that you would feel intimidated and leave the website. 
This tells you that you should also make sure that you have implemented different visuals such as images, videos, and graphics to make your website stand out and to improve the user experience of your website visitors.
One thing you need to take note of is the fact that the experience your website visitors get will dictate whether they will navigate and interact with your website. You can enhance this experience through visuals. Do you think a website visitor will forget about your website if it offers an amazing user experience? This is important for your online presence.
6. Improves Response From Website Visitors
What would be the purpose of your website if you were not getting any form of response from your website visitors? You can never get the desired response without the right visuals on your website.
The good news is that you can use visuals for almost everything. Whether it is product demos, testimonials, blog posts, or even general website content, you can create visuals to represent anything. 
However, always make sure that you are using mixed visuals. This is one of the ways for you to improve your website's ranking on Google search results. 
In addition, great visuals can help you handle your website's bounce rate, one of the SEO metrics you need to check. People will end up spending more time on your website, something that might convince them to engage. Such visitors will most definitely visit your website again.
7. Visuals Evoke Emotions
Whoever said that a picture is worth a thousand words was not wrong. If you want to communicate on an emotional level with your website visitors, then you need to ensure that you have used great visuals throughout the website.
For instance, you can show feelings such as pity, sadness, or even delight using visual elements such as pictures. You can even awaken emotions and memories such as self-confidence, hope, comfort, and trust using visuals.
If a website visitor gets emotionally attached to your website, they will always look forward to visiting anytime they need help. This is important in creating an online presence that stands out. You cannot get it without the use of great visuals. 
Conclusion
You can use many channels to build an online presence that stands up against your competitors. For example, social media platforms are essential when it comes to your online presence. 
However, your website plays a more central role since it is the gateway to learning more about your business. You should, therefore, ensure you have designed a great website and used outstanding visuals to create an unforgettable online presence.
---
About the Author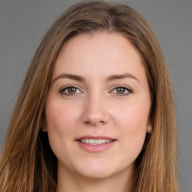 Jessica Perkins is a skilled SaaS marketing consultant and writer who excels in helping brands scale and grow. With a proven track record of assisting ambitious SaaS companies through growth hacking initiatives, she has effectively boosted their inbound leads and customer base.
---
Comments are closed.