Are Emojis a Good Tool for Business Communication?
By Megan Marshall, Tuesday, December 13, 2022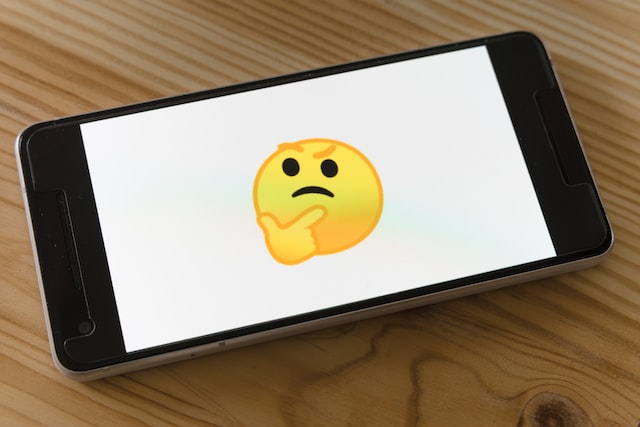 When engaging with your audience online, you want to be personable. That isn't to say that you have to act like their best friend, filling up your newsletters and social media posts with jokes and colloquialisms. Of course, if that works well for you, then keep it up! The way you execute business communication with followers, clients, and staff is a matter of what your business is. But regardless of whether you are a local bakery or an international tech company, your audience expects you to have a distinct personality. This helps you gain their trust.
You might be surprised to learn that emojis can be effective for any type of business. They aren't just for those with younger audiences. Instead, you have the chance to make a real impact in terms of the visual appeal of your posts. With that in mind, let's get into everything you need to know about implementing emojis into your digital strategy.
Infographic: Stats and Facts About
Emojis
Emoji usage increased by 775% from 2019 to 2021.

Women are more likely to use emojis than men.

The most-used emoji is the laugh-cry emoji.

Using emojis on Twitter can increase engagement by 25%.

Facebook boasts over 700 million emojis on its posts every day.

Apple added an emoji keyword in 2011.

World Emoji Day is held on July 17th.

56% of Gen Zers feel emojis best express their emotions.
The Creation and History of
Emojis
You may recall the age of emoticons. In the 1990s, people would communicate using combinations of colons, semi-colons, parentheses, hyphens, and the like. While people still use these combinations to this day, they have many different opportunities to zhuzh up their messages. But emojis, as we know them, did not come to be until 1997. At this time, the first emoji set was credited to SoftBank. They had released 90 emoji characters for their SkyWalker DP-211SW mobile phone, which would go on to be incredibly influential in modern-day emoji design.
Approximately two years later, Shigetaka Kurita came out with his own 176 distinct emojis. This set was the first to gain widespread traction, spurring the concept of emojis to go global. Many generations of the emoji have come to life through the years in messenger apps. Today, we are so used to using the emoji keyboard on our smartphones. Although it wasn't until 2011 that Apple launched this with iOS 5, it is clear that this keyboard will be a tool we use in the long term for digital communications.
Advantages of Using
Emojis
The overarching goal of marketing and advertising is to get your audience's attention. You want to reel them in with eye-catching visuals—and emojis are one of them. They help to convey nuances in tone and meaning. Someone reading your post may not get the humor in it without the use of an emoji. Essentially, they supplement in-person interactions where you would have been able to use non-verbal cues and different vocal pitches.
By using emojis, you make your business appear more honest and in tune with company culture. They let your customers know that you are approachable. When it comes to personal correspondence with your own team, note that emojis are best used on collaboration apps. These are spaces that are intended to foster open communication, making them less formal than emails. This means that if you want to respond to a colleague with a thumbs-up rather than using words, it is entirely acceptable.
Something to keep in mind is that you can create your own branded emojis to make your business stand out even more. All you have to do is download an emoji maker template app. Consider using Google's Emoji Maker in the Google Play store.
Disadvantages of Using
Emojis
When you compare an iPhone to an Android, there are many apparent differences. One of the biggest differences is the appearance of emojis. This is due to licensing, with messaging systems developing their own interpretations of the images. So, what does this mean for your business communication? Emojis have the potential to get lost in translation.
Emojis are not universal in terms of their look. But it is also the case that emojis are not universal in terms of personal interpretation. This is especially true if your business is leaning into particular trends. Some of your followers might not realize that a skull emoji is currently synonymous with laughter. While emojis can have the potential to break language barriers, it is a matter of being mindful of which ones simply do not translate across cultures or age groups.
You also might find that some people will view you as less professional when you use emojis. While the majority of Gen Zers and millennials find that emojis are appropriate in work settings, much of the older generation does not. For this reason, you need to be very selective with your emoji choices. An emoji needs to make sense in context and fulfill something for your followers. Otherwise, it could turn some customers and prospective partners away.
Best
Emojis
for Businesses
Did you know that there are currently over 3,600 emojis? And software engineers and developers are continuing to make even more! That means your business has the opportunity to use a wide variety of emojis that are relevant to your copy and company at large. You should consider using any of these ten options when you curate social media posts and newsletters.
Pointing:

Show your followers that something is important, such as a link.

Clapping:

Give a round of applause to the members of your team for a recent accomplishment.

Waving:

Greet new subscribers of your newsletter, or introduce yourself to new

social media followers

.

Party popper:

Celebrate holidays, birthdays, or achievements with your staff.

Admission tickets:

Let your audience know that they can purchase tickets for your upcoming event.

Rocket:

Announce the launch of your latest product or service.

Camera:

Provide photo credits to the person who took the image in your post by adding their name after this emoji.

Growth chart:

Offer some insight about your recent data.

Heart:

Share your gratitude with the stakeholders of your business.

Fire:

Emphasize that something is exciting or impressive.
Have you used emojis for your business communication? If not, do you plan on doing so now? Take this knowledge with you as you engage with your team and customers.
Comments are closed.