Why You Should Add a Chatbot to Your Website
By Megan Marshall, Friday, September 2, 2022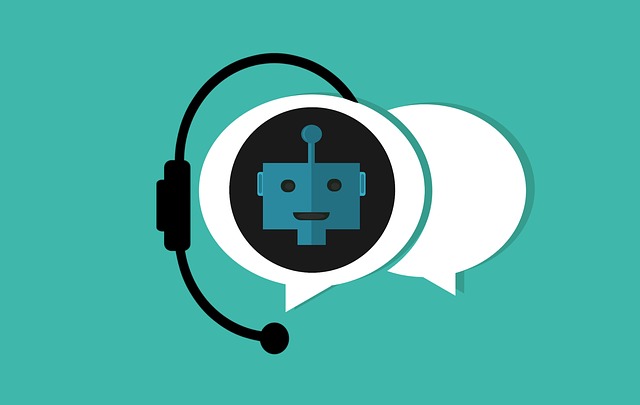 Your business is undoubtedly going to receive questions from customers. These may be about your products and services, or technical problems that they have been facing. The team that powers your business does its best to respond to these in a timely fashion. But there are some questions that come in when everyone is busy or offline. So, what do you do then? Whether you are a small company or a major enterprise, you can benefit from another way to interact with your customers. Learn all about what chatbots are able to contribute to your website.
How Do Chatbots Differ from AI?
You might be surprised to learn that chatbots aren't synonymous with artificial intelligence (AI). AI is the simulation of human intelligence processes. Machines are used to perform complex tasks, and then they will continue to learn from the data that they collect. Over time, it will produce even more accurate answers without requiring as much human intervention.
Chatbots are quite different. Because they don't similarly have machine learning to back up their responses, they are used for rudimentary questions. When faced with a question that isn't in its wheelhouse, the chatbot on your website will not succeed at telling the customer what they want to hear. A human has to go in and add more sophisticated predefined answers on the back-end. However, you are able to implement conversational AI with your chatbot program. Through this programming, it can better carry out conversational experiences with users.
Types of
Chatbots
for Your
Website
As you now know, AI customer service chatbots exist. They use natural language processing to understand user intent and responses. This type of chatbot has contextual awareness. So, when a user returns to your site, they will be recognized and any answers to questions will be tailored to them. It differs from rule-based chatbots, which create conversational automation flows. Built from a list of predictable questions, they use if/then logic to reach a solution. Note that these chatbots demand specificity. If you decide to go rule-based instead of the AI route, you have to sit down with your team and come up with all of the possible questions that consumers may ask.
Text-based chatbots aren't your only option to add to your website. You can also make use of voice-based chatbots, otherwise known as voice bots. The use of virtual assistants continues to be on the rise because of how convenient they are. They will hear, perceive, and respond to consumers who would prefer to speak than type.
Benefits of Having a Chatbot
There is a lot that you can gain from having a chatbot. It fills an important gap in your business by augmenting customer support. You could even find your business falling behind if you choose to not adopt this technology. With that in mind, here are five reasons to integrate a chatbot into your website.
Around-the-Clock Availability
Having a live chat option is great until there comes a time when a human can't be on the other end. Chatbots don't need to sleep or take breaks. They also don't get sick or take vacations. Therefore, they are operational at all hours of the day, every day of the year. And if a lot of questions are coming in at once, the chatbot on your website will be able to handle them all without getting exhausted. Only once it has been determined that the chatbot can't effectively answer a question will the customer be transferred to a real employee.
Cost-Effectiveness
When you hire members for your customer support team, you are having to pay the price of salaries, training, and other tools. Considering the current trend of job hopping, you might wind up going through the onboarding process several times in one year. Meaning, the costs can really add up. But with a chatbot, those expenses go out the window. This makes it a significantly cheaper alternative than the traditional customer service model. It also leaves your human resources open to more pressing problems.
Increase Customer Engagement
One of the best parts about using chatbots on your website is that there is a personal touch to conversations. It isn't like looking at an FAQ page, although those can certainly be valuable. Instead, it's a way to engage with consumers and their unique experience with your business. Customers use them because they want convenience. They are interacting with your business on their terms. Chatbots don't need to look fancy. And they don't need to take up an entire screen. Instead, they just have to appropriately drive the conversation forward in an organized, natural way.
Live Translation
The language barrier can be a tough thing to navigate. That's why the use of a multilingual chatbot on your website is a good idea. These are a type of AI customer service chatbots that provide in-language conversations. They are one of the most efficient ways that your business can provide customer support because it's likely that not all of your customers are going to natively speak English. But how is it that the chatbots know what language to speak? This could be from web browser settings, the user's IP address, HTML language attributes, or the preferred language that a customer chose on a site. The latter is the least seamless option.
Improve Lead Generation
Every business wants to gain and retain customers. That way, they keep making sales. But the fact of the matter is that lead quality degrades as time goes on. So, you need to make your customers feel like they have come to the right place every time they interact with you. Luckily, chatbots are all about better lead qualification and lead nurturing. In regard to qualification, they ask relevant questions to direct customers toward making a conversion. For nurturing, it involves engaging with them based on their buyer's journey. Essentially, the chatbots are customizing the experience.
How Do Businesses Use Chatbots?
Chatbots are a great way to collect consumer data. This is something you need to do in order to grow the lifetime value of your customer base. It also aids in your attempts to acquire new customers. Your business can achieve these things with a chatbot on your website in one of two ways. The first is by passively collecting user feedback. When a customer uses a specific product name or phrase, the chatbot will tag them. On the other hand, you can actively offer customer surveys. Design these to where you will receive the most accurate and helpful information from respondees.
After gathering data, chatbots are able to improve the overall user experience. For retail businesses, they can suggest products and then guide customers through the purchasing process. This helps to reduce shopping cart abandonment. So, essentially, using a chatbot on your website can be a key addition to your sales and marketing campaigns.
The Future of
Chatbots
on
Websites
Online business communication is evolving, and that is, in large part, thanks to chatbots. E-commerce brands across the world are capitalizing on them. In the future, you can expect marketers to start prioritizing them. That's because website chatbots are transforming the way that businesses understand their customers. In fact, the market for conversational AI is projected to reach $1.3 billion by 2025. Plus, it's the case that we can only expect chatbots to become more intelligent. This means the customer experience is about to see an increase in personalization, as businesses achieve greater levels of satisfaction and brand loyalty.
But it isn't just websites that are going to keep benefiting from the advancement of chatbots. You can leverage them on your social media platforms, as well. Just make sure that users know that their experience is being automated so that they have clear expectations for their conversation. Giving the bot a branded identity can establish precisely that.
More and more businesses are integrating chatbots into their websites. You might now be ready to do the same. There are options out there that are specifically created for customer-business relations. Luckily for you, a wide variety of tools exist that anyone any website owner to create a chatbot. You don't even have to get an expert involved!
Comments are closed.