5 Great Ways to Earn High-Quality Backlinks
By Megan Marshall, Friday, July 22, 2022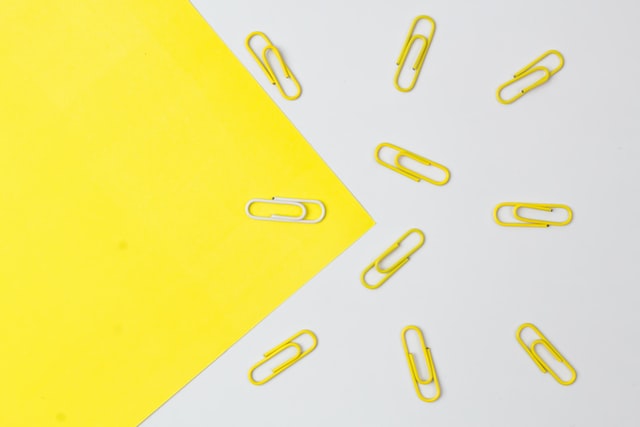 Backlinks are a major part of your linking strategy. These are links that come from other sites, essentially acting as votes of confidence about your site. Despite Google having made many changes to its algorithm through the years, backlinks continue to be one of the most important ranking factors.
But something to be aware of is that not all backlinks are created equal. Some sites aren't actually trustworthy. So, you need to keep up with where your backlinks are coming from, and you can do this by taking matters into your own hands. Here are some of the ways that you can accumulate high-quality backlinks through content marketing.
Participate in Roundup Posts
Claim yourself as an industry expert by contributing alongside other industry experts. In a roundup post, many bloggers come together with insight on a particular topic. The reader is able to sift through to understand a broader set of solutions to a problem. From there, they can decide to check out the linked sites of the contributors. There are two types of roundup posts—expert and content. In expert roundups, the advice is sourced directly from the contributors. On the other hand, with content roundups, it's more about link building, pulling from resources that already exist. For sites that create roundup posts, they are often reoccurring pieces that intend to build relationships with bloggers. Keep in mind, though, that they are only as good as the content on your own site. You have to have worthwhile knowledge everywhere.
Earn Your Spot on "Best" Lists
One reason why you would want high-quality backlinks is so that prospective clients find you credible. They want to work with businesses that have proved themselves within their industry. That's why case studies and testimonials from past clients help so much. But when you make it onto a list that claims that you are one of the best product or service providers, it really makes a statement. Fill out any applications that are required of you for the nomination. Whether it's at the local, state, or national level, getting on a list full of the greats reinforces your brand. When readers see that you are mentioned, they are more likely to check out your site. Ensure that what they end up seeing is more of a standout than that of your competitors who also landed on the list.
Build Helpful Free Tools
Think of all the times when you have scoured the internet, trying to find a tool that will help you achieve a business goal. For instance, you might be looking for "free music-making software" so that you can create unique, royalty-free beats for your videos. The search engine will bring up millions of sites that claim to have the best options. These could be from a single site boasting their own contribution, or put into list form by compiling tools from several sites. When those listed sites come from reputable front page sources, each of the tools being referred back to earns a high-quality backlink. If you build a tool that is functional, attractive, and frequently requested, you could end up on one of those lists. So, consider what applications your industry is lacking or otherwise needs improvements on.
Guest Post on Other Blogs
Get your thoughts out to a wider audience by moving away from your own channels. Through guest blogging, you bring benefits to the SEO of both your site and the other person's site. You receive a high-quality backlink and brand awareness, while they get a thumbs-up from Google for having fresh, interesting content. Make sure that you are doing this for someone who isn't your competitor. You don't want to give them that juice. That being said, they should still produce content that is relevant to your own. It will look strange to have a professional baker, for instance, writing about cupcakes for an aerospace engineering company. Instead, a baker may reach out to a local food blogger to write an article about running their business. You are also welcome to do a guest blog exchange, if that suits the other party.
---
Check out the guest post that I did for UpCity Experts to learn about the results that you can get from different content types!
---
Use Proven Content Formats
When you engage in content marketing, you need to think about what your audience genuinely wants to consume. Doing so will boost your traffic and engagement. Some topics are going to be more trendy than others. You should be present enough on the internet and within your field to know what those topics are. Once you have an idea of what to write about, you can start creating. You can write an informative step-by-step guide. If you have held studies that resulted in interesting data, you can make an entire article surrounding it. For those that prefer more visual content, videos are extremely shareable. Any of these formats can earn you a high-quality backlink when stumbled upon by a respected site that is in need of supplemental insight for its blog.
Infographic: The Google Disavowal Process
Get on Google Search Console

This is Google's tool for helping you measure your site's performance and fix issues.

Identify the bad backlinks

You want to avoid backlinks from penalized domains, link farms, and unrelated websites.

Try to talk to the site owner

In the majority of cases, you won't be able to get ahold of the person to delete your link.

Create your disavow .txt file

Assemble your list of pages with backlinks you would like to remove, with one URL per line.

Use the Google disavow tool

You will have to wait a few weeks for Google to incorporate your list into the index for its crawlers.
Consider working with WEBii, an SEO company based in Austin, TX. As per all three of our SEO approaches, we place an interest in your links. It's important to be strategic with them in order to make the most out of the power of search engines. When you take on a full campaign with our content marketing team, we work to get you high-quality backlinks to build your website's authority. Send us a message or give us a call to get started with our expert services.
This site uses Akismet to reduce spam. Learn how your comment data is processed.