Things You Should Do After Launching a New Website
By Megan Marshall, Monday, December 20, 2021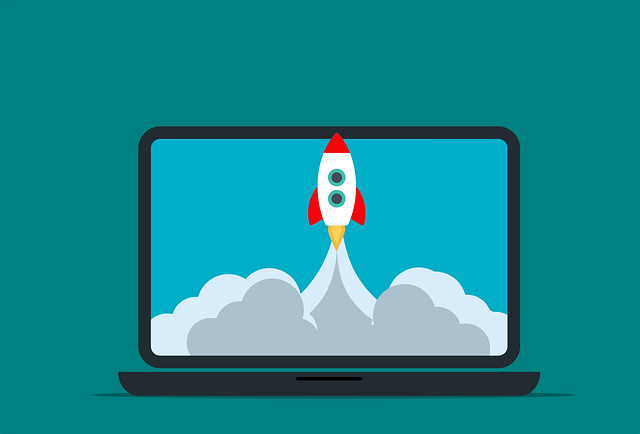 You have finally gotten your website off the ground. Now, where does that leave you? To put it simply, you will go nowhere without bringing in the right people, at the right time, with the right technology. Keep reading as we provide you with pro tips for what steps to take after launching a new website.
Be Prepared for the Order Fulfillment Process
Choosing the right order fulfillment service and strategy is critical to your success as an e-commerce business. You have to consider your size and order volume, sales channels and technology, and location. Is your product something that you can keep in-house, or would it be better to outsource? Are you selling on a marketplace, on top of your website? Will your product be shipped locally, across the country, or internationally? Every company has different needs.
Once your website has started to take off, add more products. A website that is established is naturally going to have more content than a new website and, therefore, appear more legitimate, making it have a greater appeal to consumers. Upping your content will help your site rank better in the search engines.
Alert the Product Search Engines
If you have created an e-commerce website, you need to inform shopping channels what products you are selling. Do this by submitting a comprehensive, specific product data feed. This will include the product title, description, price, size, product identifier, and image. In a more complex feed, you may also include factors like product ratings, best seller information, and custom labels for Google Ads.
Educate Your Customer Service Team
The goal of a customer service team is to show your audience that your company cares. If your team provides them with a positive experience, it will reflect in their engagement and purchases. This means that just educating your sales and marketing teams isn't enough for your business to succeed. When launching a new website, you have to ensure that the people who are handling customers are leaving them delighted.
Start by establishing your expectations and explaining your products or services. Along the way, they will need to know about any updates being made with those products or services. By keeping them in the loop, it will reduce the team's confusion when customers contact them with questions or concerns. Your customer service team should be trained in crisis management, providing effective resolutions, and remaining professional.
Promote the Website on Social Media
The simplest way to get the word out about your new website is through social media. By promoting on as many platforms as possible, you are able to raise brand awareness and reel in visitors. Once you have figured out which of these platforms works best for engaging with your audience, distribute consistent content. If you continue to be visible on social media and accumulate followers or subscribers, people will be more likely to trust you.
You will also want to ensure that your social media accounts look professional. Whether you are on LinkedIn or Facebook, a well-curated account has the ability to add authority and legitimacy to your brand and, thus, your website. Establishing yourself as a thought leader online will turn you into a go-to source for information within your field.
Post Press Releases
Another way to shift the public's attention toward your new website launch is by sending out a press release. Developing a concise introduction provides your website with immediate exposure from an already-established media source. Having that initial push is so important for your brand. Businesses that frequently use press releases typically receive more organic, loyal customers and beneficial backlinks.
Incorporating a press page on your new website tells the story of your business for all viewers to clearly see. You should explain how your website came to be and what its intentions are, as well as what the components are that make it unique. This is also the place to drop your contact information. It inevitably saves time for your PR team since people who are interested in speaking about your company will have the facts right there.
Test the Website and Make it a Comfortable Space
Google Search Console (GSC) is a great way to understand how Google sees your website. It allows you to see internal errors, who is linking back to you, and how your website appears in search engine results. This will help you know what you need to do to improve your SEO, which will benefit both you and those looking for content you have to offer.
Another way to reach your audience is to enable caching. Free caching plug-ins exist to reduce your website's loading speeds, keeping your visitors happy. In research done by Dynatrace, it was found that a mere half-second difference in webpage load times makes a 10% difference in online retailer sales. Don't lose your potential customers because of four seconds of waiting.
Finally, make sure that you protect your investment. By installing a firewall and a backup plug-in, all of your hard work can be easily restored if you run into security breaches or server crashes. Remember to backup your website regularly so that you always have an updated version stored.
Launching a new website doesn't have to be stressful. You just have to have a plan for where you are headed. Reach out to us here at WEBii if you are in the process of developing your website or are in need of optimizing your content.
Comments are closed.