Tips for Improving Website Navigation According to an Austin Web Design Company
By Maisie Cantrell, Monday, April 12, 2021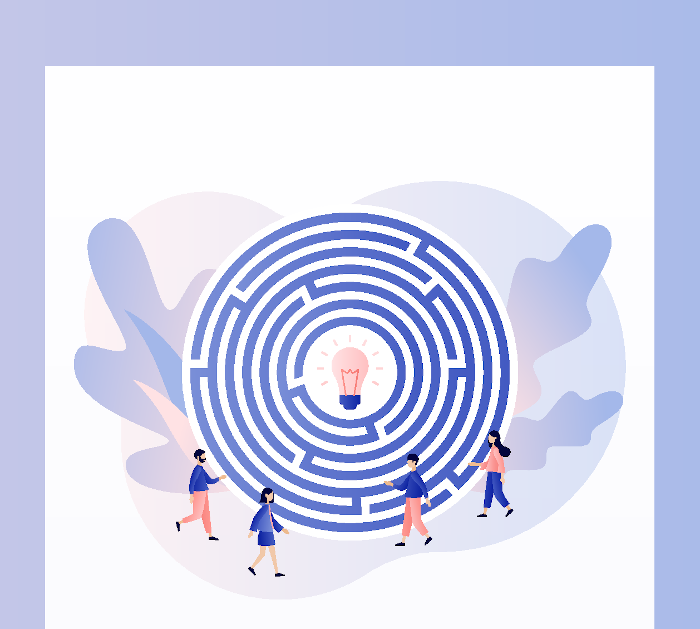 As a modern-day business, it's more than likely that you've been told that you need a robust online presence to generate as much profit as possible. Even if all of your sales come from your brick-and-mortar location(s), you need to maintain an online presence for the sake of attracting new customers. A large part of making your brand relevant online involves building a visually pleasing and functional website that is designed with the user in mind. While the list of elements that make up a good website design can go on forever, we're here to talk about one of the most important elements in terms of your site's user experience: Navigation.
Ensuring that your navigation takes the user's expectations and experience into consideration is not always easy, but by following a few tips from this Austin web design company, you just might be able to ace your site's navigation.
Helpful Hints for Enhancing Navigation Through Design
Outlined below are five tips for improving your site's navigation through web design to make it more user-friendly.
1. Harness the Power of Planning
Before you begin creating content for your site, you need to plan out how your navigation and page structure will look. While planning your sitemap isn't directly related to your website's design, it is a crucial step in the process of creating effective navigation for your users. There are several different sitemap creator tools that exist for this very reason: to allow you to map out your site's structure until you achieve the website experience you desire.
Some popular sitemap tools include:
2. Stick with Tried-and-True Standards
When it comes to website navigation, usability always trumps creativity. Certain design elements should be kept consistent with known standards in order to create a better experience for your users. For example, when you are deciding where to place your navigation menu and how to indicate that it can be expanded, you do not want to create a never-before-seen custom icon that visitors won't recognize or know how to use. Instead, stick to more common menu styles to maintain a high level of user-friendliness on your site. Some good recognizable design options for indicating that your menu is expandable include using a hamburger menu (an icon that has three horizontal stripes) or an icon that contains three dots that form a horizontal line. Adding the actual label MENU provides enhanced accessibility.
"When it comes to website navigation, usability always trumps creativity."
3. Embrace Versatility with a Responsive Menu
With nearly 55 percent of all online traffic coming from a mobile device (according to GlobalStats), it is clear that today's businesses must use a mobile responsive design to remain relevant on the web. When creating the mobile version of your website, you should always utilize an expandable mobile menu. Using cluttered menus or menus that expand beyond the frame of a mobile device's browser can leave your visitors feeling frustrated at the tiny, hard-to-read text and the general lack of usability. Fortunately, many of today's web design agencies can lend a hand in making your website more user-friendly through mobile responsive design. Besides helping you perfect your site's mobile navigation, web design experts can also help you implement the following features to make your website more mobile-friendly:
Larger, easier-to-read text
Adjusted image sizes
Simplified design elements
Emphasis on video content
A slightly different flow of content
4. Don't Forget About Your Footer
Your visitors that scroll to the very bottom of your site are usually more engaged than the average user. Therefore, you should use that to your advantage by placing valuable content towards the bottom of each page. Because your footer menu is not taking up any precious above the fold space, feel free to include multiple categories, list important webpages (such as your Contact, Sitemap, Policies, Support and Services pages), or even highlight interesting articles. In other words, your footer menu lets you call attention to the content that just wouldn't fit into your website's header.
5. Clearly Separate Your Menus from Other Elements
If the colors you use for your menu seem like an insignificant detail to you, you are sadly mistaken. In fact, using different fonts, colors, and white space to separate your menus from your sidebars and the main content of your page can make a world of difference when it comes to your site's usability. Think of it this way: What makes you think your visitors are going to stick around and explore your site's other pages when they can't even find your navigation menu?
The Winning Combination
There you have it, folks – five tips for improving your website's navigation from a web designer's perspective. Working together with your web design company, you can implement this winning combination of front-end design and visitor experience.





Comments are closed.