Outsourcing Website Content: 3 Questions Answered
By Ruth Hawk, Monday, July 31, 2017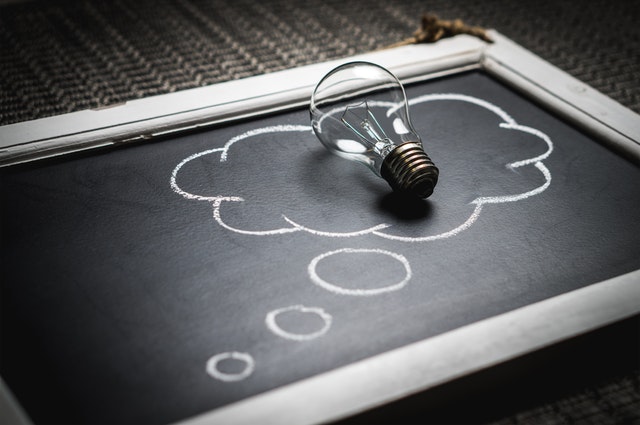 If you feel ill-equipped to produce consistent, high-quality content for your website, you are not alone. In fact, 58 percent of marketers feel uncertain about their ability to produce high-quality content. It is this lack of time and ability that has led to the popularity of outsourcing website content. Today, only about one-quarter of marketers keep all of their content creation in-house. Despite its widespread usage, however, outsourced content creation can feel strange to business owners. To help you envision how outsourcing website content can actually benefit your brand and your business, here are the answers to 5 common questions about outsourced content and its advantages for small businesses.
Will outsourced website content reflect my company's brand and expertise?
You have built a unique brand, and it is natural to care about preserving that brand in your website content. In fact, the best material embraces and reflects the brand in a way that makes readers want to learn more about your business. But can a web design company or other professionals create this kind of content? In addition, you possess intimate knowledge of your field and of your particular niche in that field. The best content will reflect that expertise, showing readers that you are a leader in your field, someone they can trust with their business.
Can outsourcing your website content really give you knowledgeable material? The answer is yes, if you hire the right company. There are, of course, many companies out there that produce subpar material (usually for a bargain-basement price). However, there are also businesses, like WEBii, that possess the ability to write branded, expert material for your site. The key is to find a business that uses qualified writers and that has a track record of success in content creation. They will have the ability to familiarize themselves with your particular business and write content to match it.
SEE ALSO: Why Outsourcing Website Maintenance Can Help Your Website Thrive
How is outsourced website content better than the material I can write myself?
Of course, you can (and some businesses do) create your own material, either by writing it yourself or by assigning the task to an employee. However, outsourced website content is often of higher quality than the material you can produce on your own. There are a couple of reasons for this. First, when you outsource your website content, your material is created by professional writers. They know how to write with grammatical and factual accuracy, use an engaging tone, implement calls to action, and remain true to your brand personality and values, and so forth. Second, when you outsource your website content (especially if you use a web development or search engine optimization company to do so) that content becomes part of a broader website strategy.
For example, your content will be optimized for SEO so you gain greater visibility in the search results. It will fit into a broader content creation strategy intended to raise engagement and brand awareness. It will become part of a regular content creation schedule that allows you to consistently produce high-quality material. All of these advantages mean that your content does more than discuss a certain topic with your target audience. It does so in the most engaging and authoritative way possible, while contributing to your overall strategy.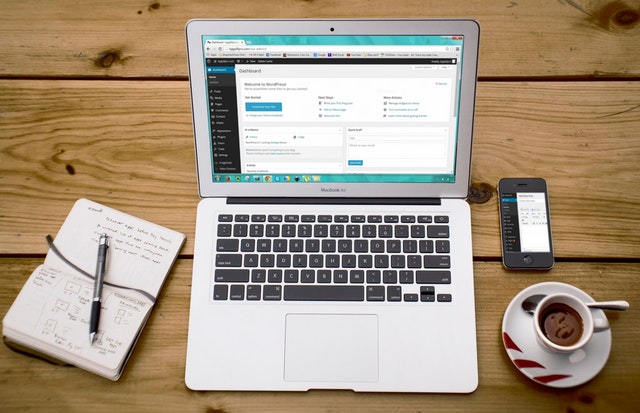 How can I afford to outsource my website content as a small business?
Your small business budget may seem too restrictive to allow for outsourcing your website content. What you may not realize, however, is that outsourcing website content may be less expensive than you expect and save you money in the long run. Often, content creation is available for a reasonable price. This does not mean that you should hire the lowest-priced company. You will typically get what you pay for in terms of quality. However, it does mean that many small businesses can afford at least some content creation services even on a tight budget.
Outsourcing your website content can also save you money in the long run. For example, the process of writing material takes time. If you spend time writing yourself, you are taking time away from other tasks necessary to build your business. You may find that your time is more valuable when it is spent on other areas of your business. If you choose to hire an employee to write for you, you face the expenses (such as full-time salary and benefits) that come with bringing a new hire on board. And if you choose to use a current employee, you run the risk of taking them away from other important tasks as well. In these cases, hiring experts to write your content can save you time and money that can be used more profitably elsewhere.
The content created by outsourcing, because it tends to be higher quality than you could produce yourself, often produces more engagement, leads, and sales than does content created in-house. For example, if you have a web design and development company writing material for you, they will optimize it for SEO, which means it will get more visibility in the search results and bring in more traffic to your site. The engaging writing will win over more readers while implementing a content creation strategy will allow your entire website to perform better.
Outsourcing your website content can help you to improve the consistency and quality of your material, without compromising your expert voice or branding. Hiring someone else to do the writing for you can help you to tap into writing, search engine optimization, and content marketing expertise that will benefit your website and your business. At the same time, outsourcing your website content can be more affordable, and free up more time for you, than you expect. The key is to find a company that can offer you high-quality content creation services, along with other services (such as web design and development) to build a strong and successful website for your business.
Comments are closed.