Tips for Choosing Compelling Website Images
Thursday, September 15, 2016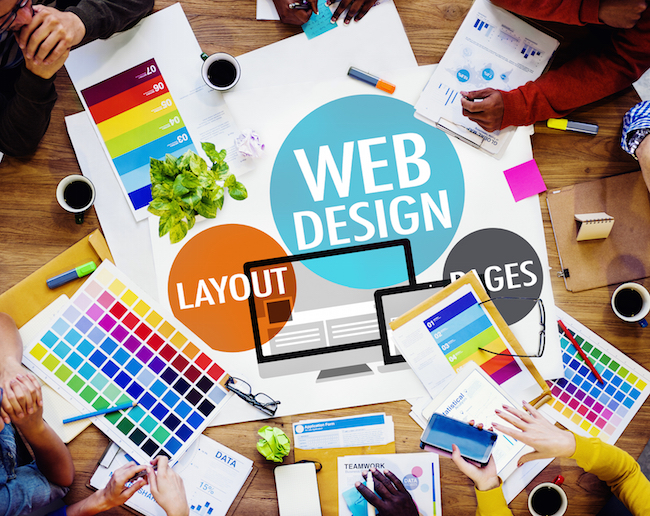 The old saying, "A picture is worth a thousand words," has never been more true than it is in today's digital age. With people impatient with long blocks of text, website owners like you must find ways to communicate your message quickly. In these situations, images provide the perfect solution. They deliver a message quickly, memorably, and compellingly—as long as you choose the right images. But what makes one image better than another? What makes a picture compelling enough to tell a story without lots of text? Here are a few of the qualities that the best website images possess:
Professional-Grade Quality
Customers are going to use the images on your website as a barometer of your professionalism. If they encounter low resolution or cheap stock photos, they are going to assume that your business will deliver low quality products and services.
If you want to increase conversions on your site and earn the trust of your visitors, invest instead in images that have professional-grade quality. Whether this means hiring a photographer to take compelling product photos or investing in exceptional imagery or photos from other sources, you are likely to more than earn your money back with a positive response from your website visitors.
Large
If you look at many websites today, you will see that their home pages tend to use very large background images to make an immediate impression upon website visitors. Even the smaller images used throughout the rest of the website tend to be large enough to maximize the image's beauty and effectiveness.
It is, in fact, large images that do the best job of impressing your site visitors. Large images are more easily noticed. They deliver more details for consumption. They provide a more satisfying visual experience. And, they can often be used on their own (or with minimal text) to tell a story or deliver your message at a single glance. As a result, try to select large images that both fit with your overall design and deliver the compelling experience you want visitors to have on your website.
Personal Touch
Treating your website visitors like the valued guests they are can go a long way toward earning their business. People want to feel welcomed and important. And, they want to feel as if they can trust your business. Making them feel like part of your business' family can give them the sense of warmth and inclusion they need to be comfortable interacting with you.
Your images can do quite a bit to deliver this message. For example, images of people allow your customers to put a human face (or faces) to your business. Consider using images of actual employees of your business or, even better, images of your happy customers. Large images of smiling people to go along with their positive testimonials often elicits a positive reaction from visitors. Other details, such as images with warm lighting and cozy scenes, can also help your visitors to feel connected to your business.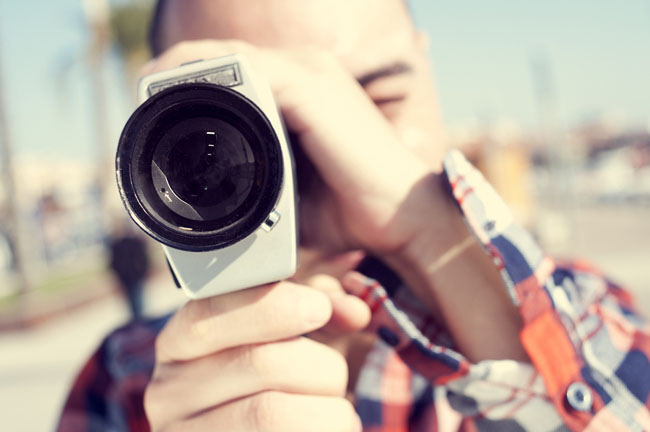 Emotionally Evocative
You want people to feel good about visiting your site. Whether you are asking them to support a cause that is close to your heart, selling them a product or service, or seeking to educate them about a certain topic, making them feel good is going to make them want to stay.
One of the most effective ways to help people feel positive about your website is to use images that evoke positive feelings. Choosing the right images can help your visitors to feel the way you want them to when they encounter your website. For example, an image of a staff member visiting the sick children your organization supports can make people feel as if your organization can make a difference with their donation of time and money. Using a picture of a stunning ocean sunset can help people feel relaxed even before they book a cruise to the Caribbean. Posting an image of a family picnicking together can create feelings of familial closeness and love that visitors will seek to replicate in their lives by purchasing your picnic baskets.
Uniqueness
The people who come to your site want to know how your business is different from everyone else in your niche. If you deliver the same old images in the same old way, all you end up telling visitors is that you deliver the same old experience that your competitors do. Remember that visitors will use your images to gauge your business. Those images are often the first impression visitors get to your site. As a result, make it an unforgettable one. Choose images that are different from what your visitors might expect. You can and should consult with your web development company about the best methods to use for obtaining and using unique and compelling images on your site.
Proven Effectiveness
When you begin to work with your web development team to upgrade the images in your web design, you will need to test your changes to make sure that they are delivering the results you want. Otherwise, it will be almost impossible to determine whether or not the images you choose are any better than the ones they are replacing.
Your web development team should be able to help you set up, run, and interpret these tests in order to pinpoint the images and strategies that work best for your website. When deciding which images to pursue in the long run, select the images that have proven themselves to be most effective, compelling, and productive over time.
Creating, selecting, testing, and implementing compelling images will require time and professional support. Consider enlisting the services of your custom web development company to help you more effectively implement the compelling images your website needs to thrive. And then, focus on images that are high-quality, large, that have a personal touch, are emotionally evocative, are unique, and that have proven themselves to be effective. You should end up with a website that delivers your unique message more quickly and more effectively than before.





Comments are closed.