5 Tips for Writing Unique Blog Content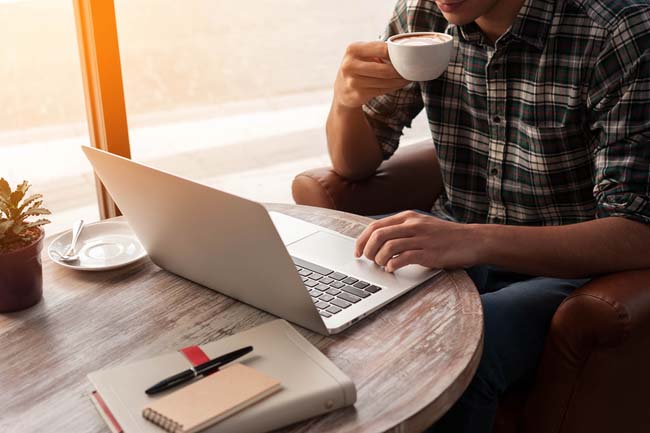 If you own a website, you need great content. And, if you want great content, there are few better ways to create it than through a blog. The power of a blog to boost your content marketing and search engine optimization efforts is hard to dispute. Marketers who blog consistently enjoy a favorable ROI 13 times more often than those who do not and receive 97 percent more links to their sites (which is good for search engine optimization). The key is to create blog content that will stand out from the many other blogs available in your industry. Following are a few tips for writing that kind of unique material.
Target your audience (and no one else's).
While "know thyself" might work for other areas of life, "know thy audience" is a key to successful blog writing. Chances are that there are dozens or hundreds of blogs already in existence in your industry alone. The best way to make sure your blog gets noticed is to create content that is focused very specifically on your desired audience. If you cater to their needs, you are more likely to produce content that they will prefer.
For instance, say you are writing a blog for an information technology (IT) company. If you want to target older computer owners, you may want to focus your content on topics that someone unfamiliar with computers would find relevant. For instance, you may choose to write a blog post on the "10 Things Your Kids Haven't Told You About Computers" instead of more generic topics such as technical troubleshooting or the history of IT.
Create a new angle on an old topic.
If there are many active blogs within your industry, it may be difficult to find topics that have yet to be addressed in blog posts. However, you do not have to limit yourself to rehashing things that other people have already said. You may be writing on similar topics as your competition, but you can still come up with new angles to help your content stand out. For instance, if you are writing for an IT company, you may find that there are many blog articles already in existence that cover troubleshooting tips. However, writing about troubleshooting mistakes to avoid might just be the key to getting eyes on your content.
Creating the right angles for your blog topics will require you to know the audience for whom you are writing. For instance, knowing that your target audience is budget-conscience will alert you to the fact that a blog article on the best low-cost technology will be a popular choice. Finding a unique angle for your blog post topic will also require some creativity, time, and perhaps research on your part. Yet, if your unique perspective leads to more viewers, and more business, it will more than repay your time.
Use an engaging writing style.
Even when reading about a potentially dry subject, people want to feel drawn to it. They want to find it interesting and easy to understand. This is especially important in a blog post, where your visitors are likely to be looking for a combination of practical, relevant, and engaging information. As a result, in order to set your blog posts apart from others, you should strive to develop an engaging writing style.
There are a number of ways you can create the kind of engaging tone that will capture the interest of your readers. For instance, you can use analogies to help people grasp concepts in a way that is more engaging than a straightforward response. You can also consider using references to popular culture in order to add a bit of interest to your post.
In particular, you should focus on developing an introduction and a conclusion that are punchy and attention-grabbing. A well-crafted introduction can grab a reader's attention and convince them that your blog post is the one to read on the topic. A snappy conclusion can add a bit of flair and interest as you wrap up your main points. When combined with an overall pleasing writing style, your introduction and conclusion can contribute to a unique and interesting blog post.
Create an appealing structure for your post.
Even the most engaging content is likely to fail if it is presented poorly. You have probably left web pages yourself when confronted with large chunks of text, small fonts, poor web design choices, or other elements that made it difficult to quickly read the material. The same goes for your blog visitors. They want to get to the main points quickly and prefer to scan material instead of reading it from beginning to end.
As a result, consider breaking up your content to make it easier for readers to scan and digest. For instance, you can break up longer content with headers to describe different topics in the blog post. You can also consider using bullet points, lists, and other techniques to divide the text into small chunks. In addition, write concisely and simply in order to further make your material interesting for your readers.
If you need help getting your blog post to look good online, also consider hiring the services of a custom web design company or web development company. They should be able to create a structure within your website that allows you to present your material in a visually pleasing way.
The key to writing successful blog content is to make it unique, to add in elements that make it stand out from other blog posts on similar topics. That way, it can serve a valuable role in your online marketing strategy. When you target your audience, create a new angle on an old topic, use an engaging writing style, and create an appealing structure, you allow your blog post to shine.





Comments are closed.