Ecommerce Website Development: Tips for Maximizing Sales
By Ruth Hawk, Monday, October 12, 2015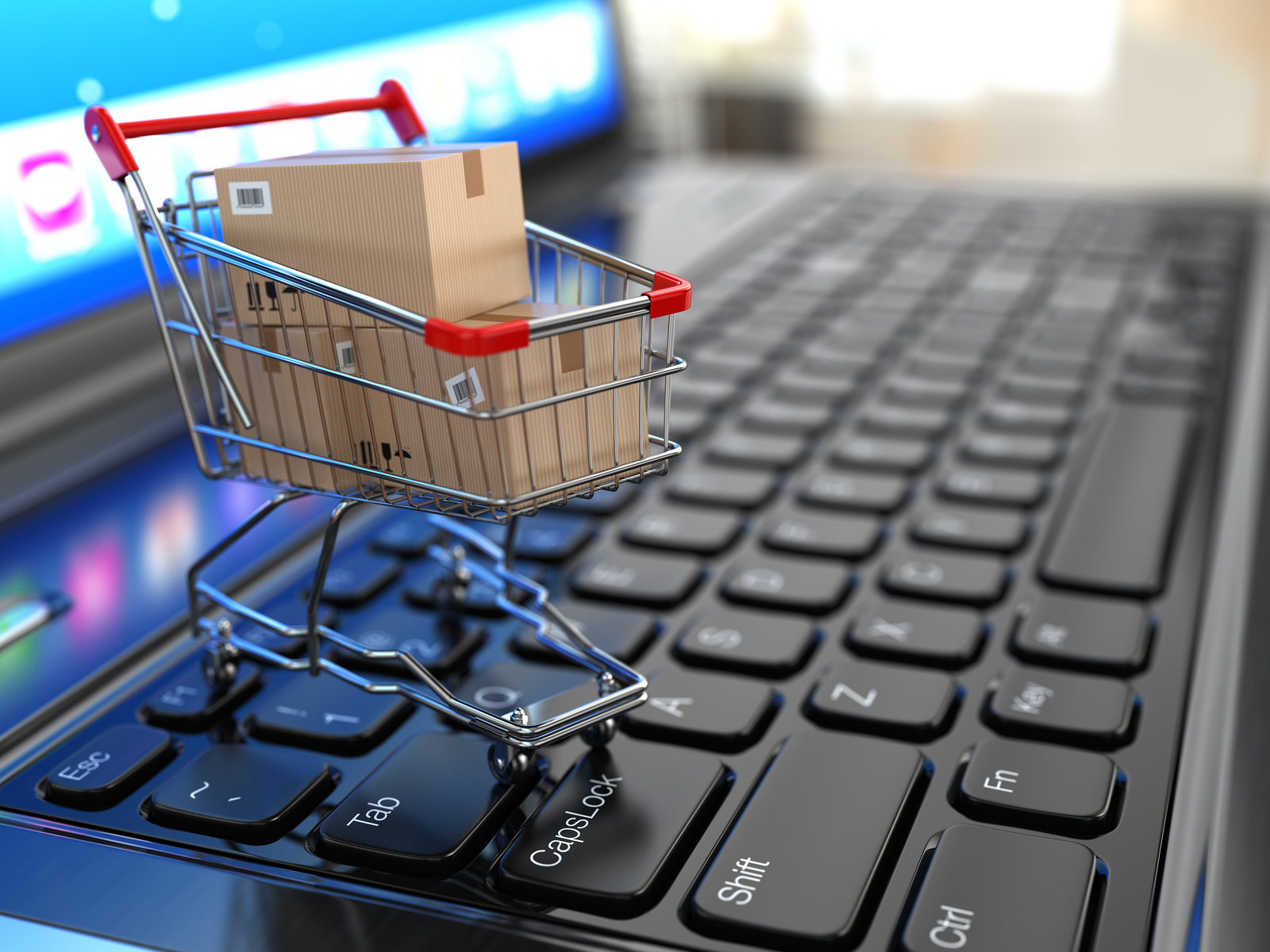 Ecommerce website development has objectives that are different from those you encounter in other forms of web development. While other websites may focus on entertaining or educating the consumer, the almost exclusive goal of an ecommerce site is to encourage the visitor to make a purchase. Creating a site that effectively guides visitors toward this goal requires certain strategies that set ecommerce website development apart. Following are a few of the keys to creating a successful ecommerce website. 
Ecommerce website development should include SEO.
All professional web development relies on SEO to maximize the site's visibility in search engines. In fact, without effective SEO, a site is bound to disappear among the thousands of other websites dealing with the same topics. The same principle applies to ecommerce sites. Unless these sites are SEO optimized, they will remain invisible to the vast majority of potential customers.
As a result, optimizing SEO when engaging in ecommerce website development is a must in order to attract visitors who will purchase from your site. Any Texas web development professionals you hire, therefore, should also be able to provide search engine optimization services that can improve your website's visibility. From content creation to keyword optimization to HTML tags and coding, they will create a site that maximizes the flow of potential customers.
Ecommerce website development should emphasize customer comfort.
Once these potential customers reach your site, they should immediately feel comfortable interacting with your products. In fact, a visitor's comfort level can be the deciding factor in whether or not they purchase from you. One of the ways in which you can increase their comfort level is to present them with a professional yet unique look. This type of design will convey your brand messaging while also communicating integrity to your visitors, who need to feel that they can trust you before they will be willing to give you sensitive financial information.
In addition, when engaging in ecommerce website development, you should strive to clarify your stance on issues such as return policies, shipping policies, privacy information, and the security of your website. This information will tell visitors exactly what they are getting into when they purchase your products and, by removing the unknown, bolster their confidence and make them more likely to buy.
Ecommerce website development should portray products clearly and accurately.
Everything about an ecommerce site must be geared toward making the purchase easy. There are few places where this is more important than in the presentation of your products. Because these are the items your visitors are thinking about buying, they need to be displayed accurately and appealingly in order to give visitors as much information as they need to make their purchasing decision.
In order to achieve this goal, all of your products should be scannable so customers can quickly determine what the product is about. Product headlines and descriptions should be concise and accompanied by multiple high-quality photographs that showcase the item in different ways. Doing so allows visitors to quickly ascertain whether or not they will benefit from owning the product.
In addition, each product description should clearly identify important aspects of each item, such as its color and size options and whether or not it is in stock. Finally, pages should be cleanly designed and offer item previews. These features allow visitors to make their selections with a minimum of time and hassle and improve your chances of making a sale.
Ecommerce website development should create a simple checkout process.
If a visitor to your website decides to add an item to their cart, your goal in ecommerce website development is to make the process of buying it as smooth as possible. If at any point the consumer encounters a roadblock, such as slow loading time, too many steps in the process, or unexpected pricing charges, they may abandon their cart, and your site.
As a result, your web development firm should remove every possible distraction from the checkout page. Examples of distractions can include product promotions, and even sidebar navigation, because these things can keep the visitor from completing the purchase.
In addition, the checkout process should be reduced to the smallest number of steps possible (or even a single page). There should also be no pricing surprises. All charges, including tax and shipping charges, should be clearly displayed. In order to expedite the checkout process even further, you can place the cart on every page for easy access. The easier and faster it is to checkout, the higher your conversion rate will be.
Provide options for both search and payment.
Finally, options are key in creating an appealing experience for visitors. For instance, during the checkout process, you should provide multiple avenues for payment, including credit card, check, and phone payments. In addition, if you wish to reach customers overseas, you should be able to accept payment in a variety of currencies.
Besides payment options, however, you should also provide options throughout the search and selection process. For instance, including information such as "frequently purchased with," or "other items to consider" or slightly different search terms from which to choose can encourage visitors to dig deeper into your site and perhaps spend more money. Finally, filtering options allow visitors to narrow their choices down to only those options that give them what they are looking for and makes it easier for them to sort through your offerings to find exactly what they need.
Ecommerce website development requires more than the usual careful branding, clean look, and simple navigation that accompanies other forms of web design and development. Instead, it also requires you to include the elements that encourage visitors to buy. By optimizing SEO, making your customers feel comfortable, discussing your products clearly and accurately, simplifying the checkout process, and providing options, you can create a site that appeals to all of your potential customers.





Comments are closed.