4 Elements Every Business Should Include On Its Website
By Ruth Hawk, Monday, July 6, 2015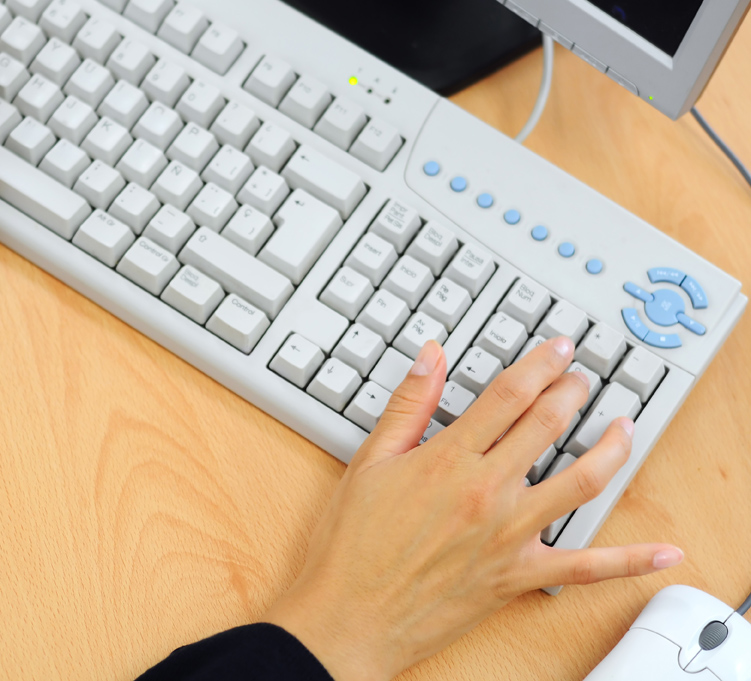 A business website provides a portal through which visitors can learn about your company, communicate with you, find what they need, and, ultimately, become loyal customers. However, your website can only reach its full potential if it is developed effectively. While the exact look and feel of a business website will vary depending upon the company, there are a few elements each website needs. Including the following four elements on your website can increase its appeal, visibility, and effectiveness.
Simple Web Design
An important element of any website is its simplicity. While no two web designs are the same, even the product of a custom web design service should possess a visually appealing and easy-to-use layout.
This type of design will make your site more attractive to visitors and, therefore, more likely to keep them interested in your business. For instance, visitors can easily become overwhelmed if they encounter a web page that is cluttered with information or stuffed with pop-up ads or chunks of unbroken text.
Instead, your site should clearly display the most important information on each page so the visitor instantly knows what the page is about. The content should also be easy to scan. For instance, the material should utilize bullet points, headers, and short paragraphs that break the content up into easily digestible segments. It should also include one or two interactive elements that engage the reader. Using relevant and appealing pictures will help to catch your visitors' attention.
Finally, your site should be easy to navigate. For instance, sidebars should direct the visitor to different areas on the page; menu items should make it clear what the visitor will get if they click, and a responsive web design should make the page easy to read on a mobile phone.
Quality Content
The importance of the content on your business website can hardly be overstated. It serves a number of purposes. For instance, it contributes toward better rankings in Google search results and provides a venue for keyword optimization and other SEO techniques.
Visitors enjoy this type of content because it lets them know that you are an expert in your field. Regularly updated content assures them that you are a trustworthy company that can provide them with valuable information. As a result, they will be more likely to turn to you when they need your products and services.
One method for including fresh content on your site is to create and maintain a blog. A blog serves as a more personal connection to your customers and as a way for you to demonstrate your expertise in your field. When visitors trust the information on your blog, they will be more likely to trust you to provide them with reliable products and services.
If you struggle to establish and maintain a blog, or to regularly create excellent content, you may need to hire an expert in web development in Austin to help you. These professionals can provide you with the content you need while also offering other advice for making your website fresh and engaging.
SEE ALSO: Interesting Trends in Web Design That Affect Business
SEO Optimization
Search engine optimization is an important element in the success of any website because it allows that site to gain greater visibility in the Google search rankings and to improve its conversion rates. For instance, effective SEO can help you to optimize your site for keywords that reflect the specific products and services you offer. By doing so, you may improve your site's Google search rankings, resulting in more people seeing your website when they search for those keywords. In addition, the people who visit your site through those keyword searches are more likely to find what they are searching for and convert into customers.
Effective SEO can be accomplished in-house, as long as you have the time and resources to conduct keyword research, create fresh content, and pursue other SEO activities. However, the field of SEO is becoming increasingly intertwined with other fields (such as content creation and web design), and the most effective techniques and strategies are constantly changing. As a result, you may find that you get better results if you hire knowledgeable SEO services in Austin. The right Austin SEO service will contribute up-to-date knowledge of the SEO field, as well as time and resources, to your website efforts.
Contact Information
Including your business' contact information on your website is a simple but powerful way to connect with customers. Visitors to your site will use that information to ask you questions about your services and products, bring problems to your attention, provide positive feedback, or place orders. As a result, the contact information you give your customers should be as comprehensive as possible. You should provide phone numbers, emails, and physical addresses so that visitors can reach you in the manner with which they are most comfortable.
In addition to being complete, your contact information should lead to a real person with whom potential and current customers can communicate. Doing so will increase the personal connection your customers feel with your company. Your contact information should also be easily accessible. Preferably, you should include this information at the bottom of every page of your website. 
Another element that should be present on every website's contact information is the company's links to social media. Involvement on social media is an important way to earn links and referrals that give your company favorable recognition in Google search results. It is also a great way to earn personal recommendations from satisfied customers who will send their friends and family your way and is an effective way to build personal connections with your customers.
Developing an engaging, informative, and effective website takes time and effort. Much of your work will revolve around creating a site that accurately reflects the values and ethos of your company. To that end, every website development endeavor is unique. However, by including a simple web design, quality content, SEO optimization, and contact information, any business can improve its website's relevance and accessibility to potential customers.
Comments are closed.