5 Habits of Successful Website Owners
Who isn't overwhelmed with the sheer number of websites online today? If it is mind boggling as a reader, it is certainly more overwhelming for a business owner. How can you possibly compete online if so many thousands of other websites are also competing for attention? Successful websites are not just born, they are bred. Successful business owners know that it takes determination and diligence to build a strong (and growing) website presence that results in sales. Here are five positive habits practiced by top achievers who own highly successful websites.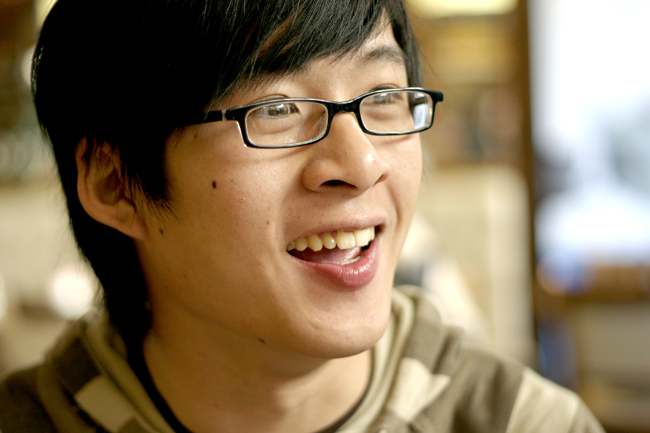 1. They hire professional web developers.
The growing accessibility of software makes building your own website so tempting, but the best business owners know this is a mistake. No one gains a dollar by taking away from their own job productivity; in fact, they probably lose more. If web design is not your primary job, you are probably wasting a lot of time attempting to do it yourself and losing focus from your real duties. By hiring a professional web development company, a business is able to take advantage of experience that will provide a better performing website. It will also be built with skill and efficiency, which saves everybody time and allows the business personnel to focus on selling their products.
2. They care about their online presence just as much as (or more than) their brick and mortar.
If you want great success in the online world, you have to love your website just as much as your physical store front. Maybe even more. There are awesome marketing applications for a physical store, and advantages to the hard work that happens there. But your online presence is a fast growing element that encompasses so much – it's an online store, it's a marketing tool, it's an information source, it's a customer service center, it's an offload tool for your staff, and it's awake 24 hours a day. These days, people make judgements about companies based on their websites. Even if your shop is cute and cozy and one of their favorite places, the impression they and their friends have of you is demoted when they visit your half-thought, broken website. Top website owners put ample resources into their website, as well as anything connected to the online presence, such as email campaigns and social media.
3. They engage with their customers through content.
The way our online community is headed, we are bombarded with web pages and social media content every day. Best practice in search engine optimization and customer conversion centers around content. Not just any content – content you control. If you want to be the positive choice in your industry, control the conversation and make sure people are seeing your message. Be proactive about blogging, sharing feedback and updates on social media outlets, and participating in online discussions. Thought leaders actively blog on their own sites as well as contribute to other online publications. They may comment in Linkedin groups or forum discussions, or blogs written by other respected contributors. With the launch of Linkedin's new article features, many well connected business professionals are contributing content and sharing to the Linkedin update feed.
4. They utilize statistics.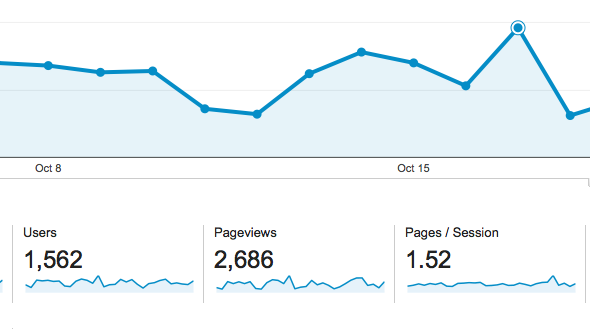 Great business leaders know how their website is performing, or at least make sure that someone in their company does. They use services to analyze the activity happening on their websites, like Google Analytics or Get Clicky, to determine not only the number of visitors but also their behavior and other factors. By digging into statistics data, you gain a better understanding of what aspects of your website are strong or weak. You can determine which web pages are performing best, and which may not be delivering the right information. You can review trends during certain times (like during a marketing campaign) and watch for conversion behaviors. Being continuously mindful of these things makes you a proactive business owner who understands that a website is not a one-time project. It is something that can grow and change with your business needs. Don't be afraid to talk with your web developers about growth and new ideas as your website needs change. Perhaps no one can foretell the future, but you can stay ahead of the curve and quickly respond to what customers want.
5. They understand that websites are never perfect and are always changing.
Continuing with the theme about growth and change, a successful business owner can recognize that a website will never be so perfect that it is worth waiting forever to publish it. Websites are a wonderful thing, because they are so very flexible. It is much easier to add to a website, to change content, and to change and delete information – than it is to rebuild an entire building and rehire an entire staff. You can think of your website as an ever-changing, modular structure. Build a relationship with your website team – web designers, developers and SEO specialists – so they can help you on the ongoing path of greatness.





<< Are Keywords Still Important for SEO?
3 responses to "5 Habits of Successful Website Owners"